Uproar as over ten class seven pupils get pregnant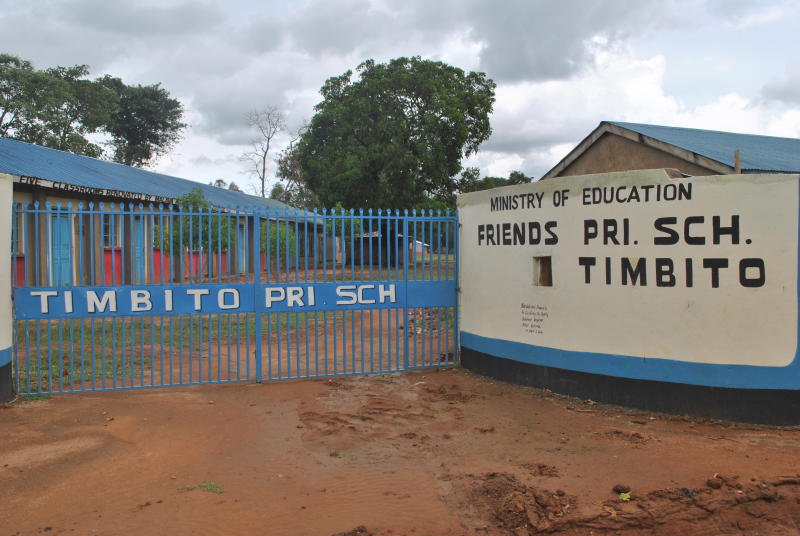 Ten girls from Timbito Primary School in Butali/Chegulo Ward of Malava sub-county were either found to be pregnant or gave birth in the last one year.
Five of the pupils, aged between 13 and 16, have given birth.
According to locals, the schoolgirls fell prey to sexual predators when the school was closed down for three months by the sub-county's public health officials last year. The school was said to have inadequate classrooms and pit latrines.
On Tuesday, one of the girls lined up for the interview was taken to the Malava sub-county hospital to deliver.
Another, aged 15, took off and refused to be interviewed, fearing arrest.
Her father said he realised she was pregnant in September, last year, and that the person responsible was a boda boda rider who had since gone into hiding.
The parent said in March his daughter tried to terminate the pregnancy, leading to complications. She was admitted to hospital over the complications.
"We rushed her to Malava sub-county hospital and was later referred to Kakamega Teaching and Referral Hospital where she was admitted for a week. She had to undergo induced labour and she had a stillbirth," he said.
Another girl, aged 16, is seven months pregnant. She was in Standard Seven when she conceived. She said she started dating her boyfriend last April and by September she realised she was pregnant.
She said her boyfriend, a Form Four student in one of the local schools, declined to take responsibility when informed of the pregnancy.
In another homestead, two girls aged 17 and 16, all in Standard Seven and living with their ailing grandmother, gave birth in March and April respectively.
One girl gave birth on March 13 to a baby boy. She said the father of the child was a lorry driver.
Her sister gave birth on April 1 to a baby girl and her boyfriend, a boda boda rider, has already denounced her.
Another girl aged 14 gave birth on February 16 to a girl. The father of the child is reportedly a Form Three student.
Five other girls are between five and seven months pregnant.
Timbito Primary School head teacher Alice Mito declined to comment on the matter, saying she was not authorised to talk to the media.
Malava sub-county Director of Education Anne Shiundu dismissed the narrative that more than 10 girls from the same school were pregnant, adding that she was only aware of three cases.
"Telling us that over 10 pupils from the same school are pregnant and others given birth is a lie. What I know is that only three girls are pregnant," said Ms Shiundu.
But Butali/Chegulo ward MCA Kevin Mahelo claimed: "I have on many occasions told them that all is not well at the affected school and they dismissed me, accusing me of playing political gimmicks with education matters. More schools in the ward are affected."
The number of pupils pregnant in a single primary school is only second to that recorded in Musoma Primary School in Budalang'i Constituency, where 18 girls aged between 12 and 15 were impregnated between November 2017 and January last year.
The report further showed widespread teenage pregnancies in Budalang'i. Exchanging sex for fish is also a rampant practice at the Rukala Island. This has been attributed to poverty.