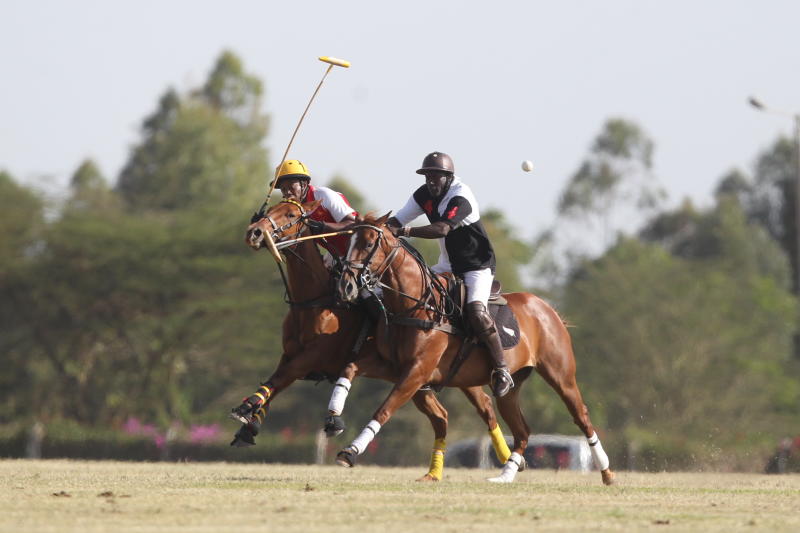 Handicap-2 Bobby Kamani starred for Cruiser but went on to lose 9-4 against Artea in their second match of Abadan Cup of the Northern Kenya Polo Championships at Timau Sports Club yesterday.
Kamani scored two goals in their second match against Artea. The match ended in a 2-2 draw with goals scored by Tiva Gross and Lochie Murray but Artea hanged on a 9-4 lead in the three-day tournament being played on round robin format, thanks to their first match victory.
In the first match on Friday, Cruiser suffered a 7-2 defeat against Artea.
The two teams face off in the final match this morning but Artea starts as the favourites with the advantage of five goals.
In their second match (Cruiser v Artea), handicap-2 Kelvin Jumba managed a goal in the second chukka for Artea as Murray (Lochie) scored six goals to put his team in a pole position to win the Abadan Cup ahead of next weekend's championship.
In the senior Timau Stores Challenge Cup, Topik secured a 1.5-1 victory against Syngenta. Tiva Gross scored for Topik.