Kericho boasts more than its tea plantations
By Thorn Mulli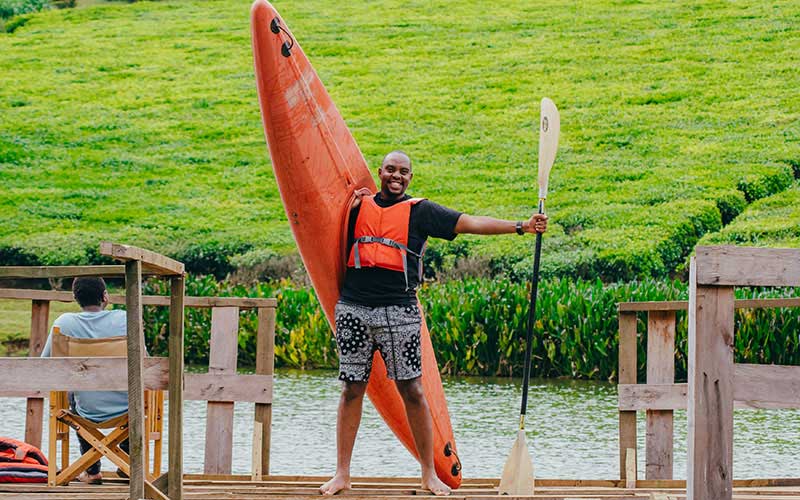 My monthly resolution of visiting one new location every month took me to Kenya's high country, Kericho, whose altitude and ideal climate have earned it the tag 'god's bathroom'.
We left the capital way past midday for a journey estimated to take at least four hours.
My travelling party does not contain any speed junkies, so the trip on the lips of sunset, interrupted by one stop in Naivasha for lunch, meant that we arrived at our destination late in the night.
If you have never made this trip, the area is accessible by road through the B1 Road through Nakuru and Molo that links Mau Summit and Kericho to Kisumu and Busia. We intended to make a round trip to Kericho and return through Bomet.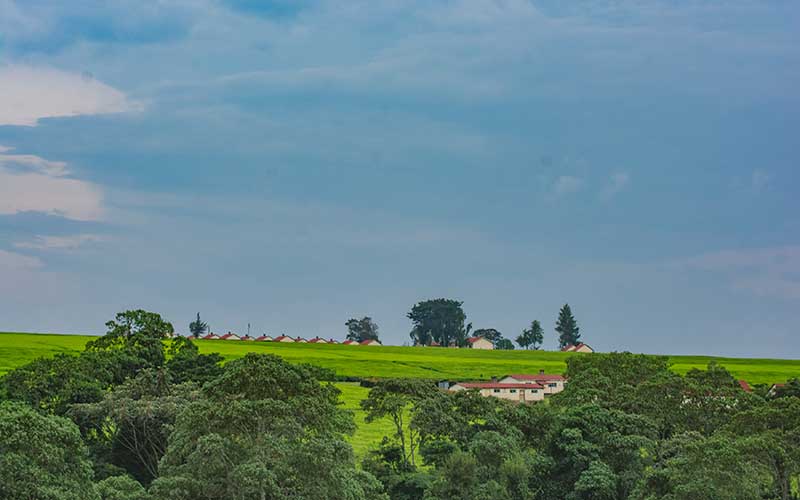 I have been to Kericho at least twice, but never truly experienced the soul of this town. Besides tea, all I knew about this town was that it is the home to Tea Hotel that was frequented by royalty for ages before its eventual ruin. Then there is that establishment that made headlines for its rule requiring couples to show proof of marriage before being booked in.
While a cup of tea is easy to come by in Kericho, it is odd that Kenya's high country has few decent accommodation options.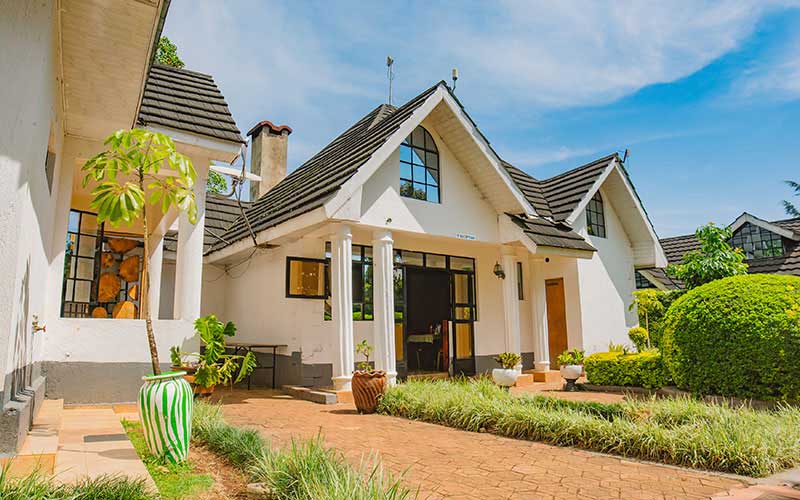 Ours was a boys' trip, so we settled for Sahara Gardens, one of the newer hotels in the area. Apart from its fair charges of Sh5,000, it was a suitable choice for two reasons: they run an itinerary for guests keen to explore Kericho. Since our plan was to use the scenic Bomet route on our way back to Nairobi, we needed a fitting pit stop and Sahara Gardens runs a sister hotel that we would check in to. After checking in, we decided against good judgement to sample the nightlife.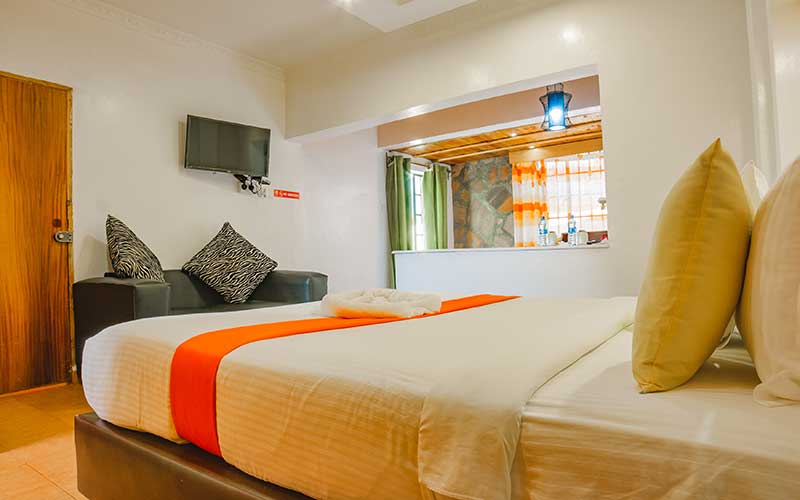 And that is how we ended up at Wessyde Sports Bar at the top floor of Greensquare Mall.
A point to note is that Uber has no reach here and Wasili and Rafiki are your go-to taxi hailing applications.
When we eventually stirred to go for breakfast it was well into midday.
Our first stop, not far from our base, was Chagaik Arboretum, which is said to be the brainchild of Tom Grumble who came up with this botanical garden after the Second World War. These beautiful gardens are home to the herbivorous vervet monkeys identifiable by their black faces and grey bodies and the unmistakable colobus monkeys with their 'mutilated' thumbs, white beards and elegant bushy tails.
Surrounding the arboretum are tea fields which surround everything in Kericho, including our next destination, Kabianga University, where we stopped at for the 'I was here' selfies.
Facts about Kericho
Tea is to Kenya what wine is to 'SaatAfreeka'. What the Winelands are to South Africa is what Kericho and its environs are to Kenya. It is here that green old money truly rests. Split between some 50 large-scale growers and at least half-a-million small-scale farmers, about a million acres in the rift is under tea farming. These farms produce over 50 varieties of tea developed to suit the seven growing regions.
As you would expect, this kind of intensity has ensured that Africa's leading tea producer rivals the big boys India, China and Sri Lanka. Not bad for a country whose first seedlings of the Camellia sinesis, what you consider tea, were only introduced in 1903. In fact, the original trees still stand in Mabroukie Tea Estate in Limuru.
And in case you were wondering, Turkey, Morocco and Egypt are the biggest consumers of our aromatic beverage described as having a "brisk, full bodied" flavour. Even as we celebrate this amazing feat, it is wise not to forget that it has come at a great cost.
Story behind the name
The story about Kericho cannot be told without mentioning that this town hosts Africa's largest Sikh Gurdwara. It is a town whose origin is ironically pinned on western medicine. It is said that the first hospital was built in the area and as a result kerichek the word for medicine in Kipsigis language caught on. That notwithstanding, there are other theories that the town was named after a local medicine man called Kipkerich or after a Maasai chief, Ole Kericho who was killed in the 18th century by the Abagusii.
An excursion to a tea farm
Should you want to experience the essence of a tea farm then I highly recommend that you take an excursion to Chemusot farm, on the outskirts of town. What is amazing about this farm is that it is a mixed farming enterprise. The farm, owned by Kim Martins has a eucalyptus tree plantation and 15 acres of stevia – a natural sweetener. This is in addition to livestock including dairy cattle that produce over 200 litres of milk daily. His is an inspirational tale of how he overcame an operating loss of over 10 million shillings to become a leading provider of purple tea in the region. Bill Martin, the first mayor of Kipsigis County Council who bought the farm in the early 1960s must be proud of his son.
The farm gained touristic novelty after it allowed athletes to train in it. As its popularity soared, a campsite overlooking the dam complete with eco toilets and rondavels was set up for guests. To access the site, we paid Sh250, a fee that covered swimming and fishing as well as use of the kayaks and boats. Camping costs just Sh1,000 per person but those not keen on sharing a bed with crickets can rent the cosy farmhouse for Sh12,000.
The Last Supper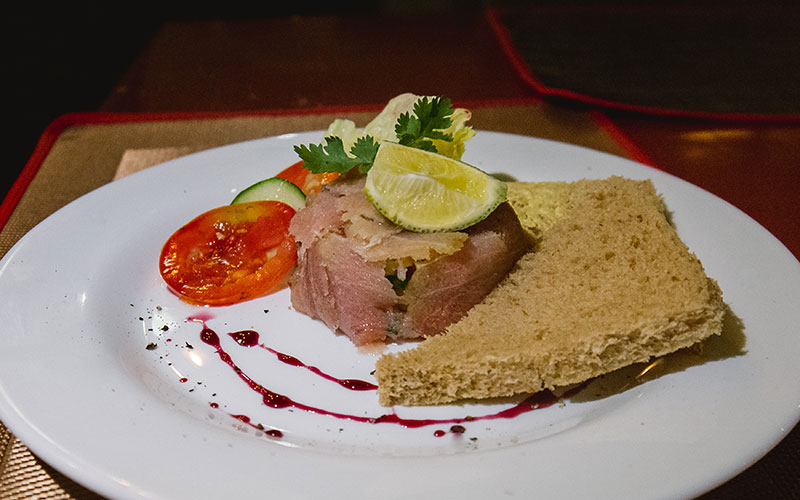 On our last day in Kericho, we were booked for dinner at what was touted as the best eatery in town – Aubergine.
I have to be honest that the décor did not match up to Chelsea's one time big name. To paint a picture, it looked more of a fast food joint than a fine dining restaurant. But first impressions can be deceiving. I learnt fast the true essence of the phrase: under promise but over deliver. For starters, it was hard to ignore the attention to detail by the waitstaff. One look at their menu and I was instantly blown away. Salmon and duck feature in their menu as well as a wide array of wines.
Once we had placed our orders, we were pleasantly surprised at the tastiest amuse bouche. Long story short, this every visitor to Kericho should visit this place.
Time flies when you are having fun and as we slid on the smooth B3 Road home, stopping for some groceries, I realised that we had barely scratched the surface of one of Kenya's most crucial water towers ensconced between the Mau Forest and Lake Victoria that is less than 100 kilometres to the west. Planning a trip? Why don't you consider Kericho, some 300 kilometres along Kenya's western tourism circuit with access to Lake Victoria, the Masai Mara National Reserve and Ruma National Park.