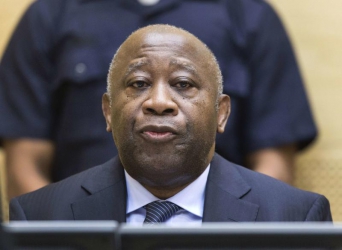 By AFP | 5 years ago
Ruto to face violence victims in Court
Deputy President William Ruto for the first time come face to face with his accusers, the victims of post election violence before the Hague based International Criminal Court.
Felix Olick | 8 years ago
ICC tightening case against Ocampo 4
The International Criminal Court says it is bolstering its case against the four Kenyan suspects Uhuru Kenyatta, William Ruto, Francis Muthaura and Joshua Sang'.
Digital Reporter | 8 years ago
Charles Taylor jailed for 50 years
A UN-backed Special Court for Sierra Leone at the Hague that tried war crimes, crimes against humanity and violation of international humanitarian laws has handed the former Liberian president Charles Taylor a sentence 50-years in jail after being found guilty of 11 war crimes.
David Ohito | 9 years ago