Driver Steve recounts glorious moments in motorsport contests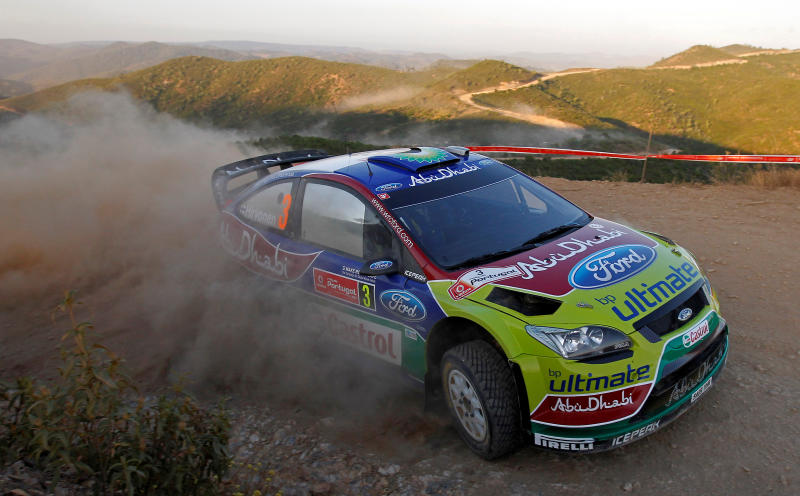 He raced with some of the best and greatest world rally big names. Before his retirement in active rallying in 2011, Steve Anthony through his driving style made him so unique and special to his fellow rally drivers.
Steve participated in both local and international championships including the 1990 World Rally Championships (WRC) for the Japanese Daihatsu Rally Team in a very under-powered normally aspirated Daihatsu Charade.
"In my debut Safari in the small Daihatsu 2WD I settled for the 10th position overall against the cream of the world WRC teams like Lancia, Toyota, Subaru and Mitsubishi in what was described as one of the muddiest toughest Safaris by winner Bjorn Waldergard in Toyota Celica 4wd Turbo," said Steve.
In 1991 WRC Safari Rally, Steve drove again the same small Daihatsu and finished again in 10th overall and won Class A1 in his 2WD Safari once again competing with top drivers and teams in the world.
"I believe if I had sponsorship, I could have managed to secure a powerful car in a top team, a chance to win the Safari Rally in WRC format would have been possible. But despite some incredible results with much lesser machinery, I was still not able to get a chance in competitive machinery at a shot at that prestigious title."
However, Steve cruising in a Mazda 323 4WD Group N has strong memories of his Guru Nanak rally victory in 1991 with his navigator Philip Valentine. Steve purchased his car in late 1989 as a write off car from Mazda Rally Team Italia which was severely damaged by a Belgian Gregoire de Mevius, then the World Group N rally champion who broke down and bowed out of Safari rally.
"Winning the Guru Nanak in 1991 was my first KNRC win and the first time a Group N won a KNRC event. My main competition was Ian Duncan and Patrick Njiru, but it must be remembered they were in far superior cars both using ex works Group A Subaru Legacy cars. We drove like crazy that night starting at number 7 and were in hot pursuit of Patrick Njiru who had an accident on the section from Kajiado to Sultan Hamud. That road was very tricky as can imagine at night travelling at speeds of around 190 to 200kph. We took the lead at about that midway point and retained it to the finish," he said. Steve's Guru Nanak partner Valentine is still in Kenya and a farmer by trade.
"We commenced rallying together with Valentine and achieved some remarkable results as a team including a third overall finish in Zimbabwe Challenge ARC rally on first attempt in a Mazda 323 4WD in 1992," he said.