Motorsport: Kris and Nicola lead Classic Safari Rally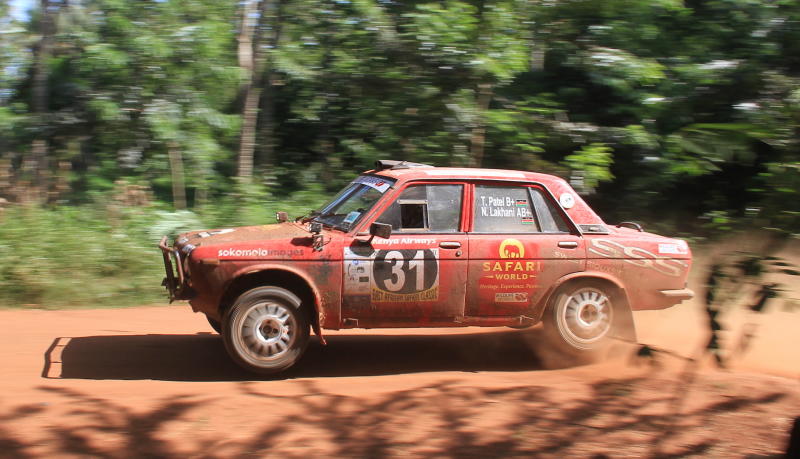 Austria's Kris Rosenberger in a Porsche 911 was the overnight leader as Safaricom East Africa Classic Safari rally entered at Tanga Beach Resort, Tanzania, for an overnight stay yesterday.
Rosenberg navigated by German Nicola Bleicher was second in stage one and three to accumulate six hours 53.57 seconds for the overall win.
Former World Rally champion Stig Blomqvist was second overall with 6:54.27 seconds with Kenya's Tejveer Rai and Gavin Laurence under Kabra Sugar racing team banner in a Porsche 911 accumulating 7:09.05 seconds for third.
In stage one, Blomqvist navigated by Jorgen Fornander in a Porsche 911 won the first stage of 38.50km between Kifaru and Mwanga in Arusha with a time of 20.11.3. Day two overnight leader Rosenberg was second in this stage with a time of 20.31.1. Kenya's Onkar Rai navigated by Gareth Dawe in a Porsche 911 and who topped leadership in day three was third after timing 20.37.7.
This was one of the fastest rallying in the entire competition with extremely smooth roads from the start to the finish.
In the second stage of 92km between Same-Mkomazi, Onkar took over as the crew went through a mixture of fast open roads with blind drifts, big brows as well as fast flowing bends.
Onkar won the second stage with a time of 51.31.0 pushing stage one leader to the fourth position after timing 52.45.6. Wales' Osian Pryce and his navigator Sale Furniss in a Ford Escort were second in the second stage with a time of 52.09.0 while Kenya's Ian Duncan co-driven by Anthony Nielson in a Rover Vitesse were third after clocking 52.19.7.
The third and final stage of the day between Old-Korogwe-Magozoni covering 53km saw the cars manoveour stiff challenges with twisty roads also with blind brows and rocks on black cotton soil.
Italian crew of Eugenio Amos and Roberto Mometti in a Porsche 911 won the stage after racing 30.51.4 with Rosenberger improving his second stage poor show to claim the second position after timing 31.30.8 seconds. Blomqvist settled for the third with a time of 31.57.4 seconds. Today is a rest day before the crew resume their journey back to Kenya from Tanga tomorrow.