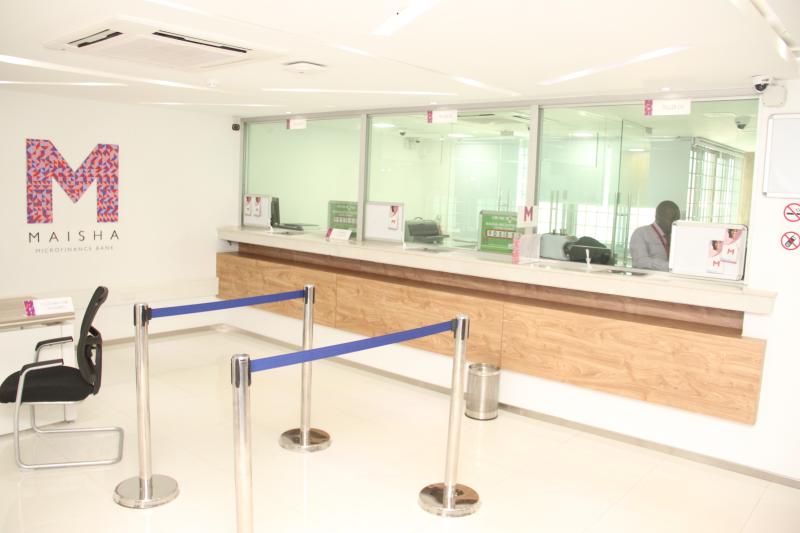 Micro, small and medium enterprises (MSMEs) defaulting on loans below Sh5 million will not be reported to credit reference bureaus (CRBs) for the next 12 months.
This follows President Uhuru Kenyatta's directive to support the recovery of small firms.
The directive, which is part of President Kenyatta's 13-point stimulus programme announced yesterday, offers a reprieve to the many small businesses struggling to recover from coronavirus-induced economic disruption.
"The relevant authorities will, for loans less than Sh5 million, effect a moratorium of listing in CRBs for 12 months to the end September 2022," said the president.
The moratorium is likely to rattle banks that rely on CRB reports to prompt borrowers to repay loans.
Uhuru also directed that MSMEs defaulting on loans below Sh5 million will not have the history factored in their credit reports—a move that will leave banks flying in the dark.
The latest lending survey by Central Bank of Kenya (CBK) shows there were 915,115 active MSME loan accounts in the banking industry as of December last year, with a total value of Sh638.3 billion.
About a fifth or 204,802 MSME accounts valued at Sh98.7 billion were classified as non-performing—an equivalent of 22 per cent of total loan defaults in the banking industry.
Banks rely on CRB reports to decide the amount to lend and the interest rate to charge borrowers.
They are, therefore, likely to cut lending to MSMEs—generally viewed as riskier borrowers—as was the case last year when the State offered a listing freeze on defaults of up to Sh1,000.
Without listing, banks said, there was little motivation for customers to pay, leading to increased defaults that forced them to cut new lending.
Credit to MSMEs generated Sh70.8 billion for banks last year, representing 12.2 per cent of the total income generated from lending.
MSMEs took an average of 30 months to repay loans in December 2020, with the average interest rate ranging from 10 per cent to 21 per cent.
CBK data showed commercial banks and microfinance banks were charging MSMEs on average 12 and 15.6 per cent respectively.
Uhuru, however, did not announce any loan repayment moratorium, instead urging banks to accommodate customers who seek to restructure their banking facilities.
The absence of a repayment holiday means MSMEs defaulting on loans have not been shielded from banks' recovery measures such as property seizures and auctions.
But the Head of State sweetened the stimulus package to MSMEs by lifting the nationwide curfew to boost economic activities, and ordered relaxed checks on cash transactions.
Cash transactions above Sh1 million are usually accompanied by checks including reporting the source and destination to curb money laundering and terrorism financing.
Uhuru said the rule has disadvantaged MSMEs because about 80 per cent of their transactions are in cash. He ordered that the limit be increased.
"I hereby order the National Treasury, after consultations with other stakeholders, to immediately cause the upward revision of the cash transactions reporting threshold from the current mark of Sh1 million," he said.
The move will save MSMEs from the onerous checks, even though banks will still retain their reporting obligations to the Financial Reporting Centre.
In 2019, about 768,000 new jobs of the 846,000 created were in MSMEs, pointing to their importance in the economy.