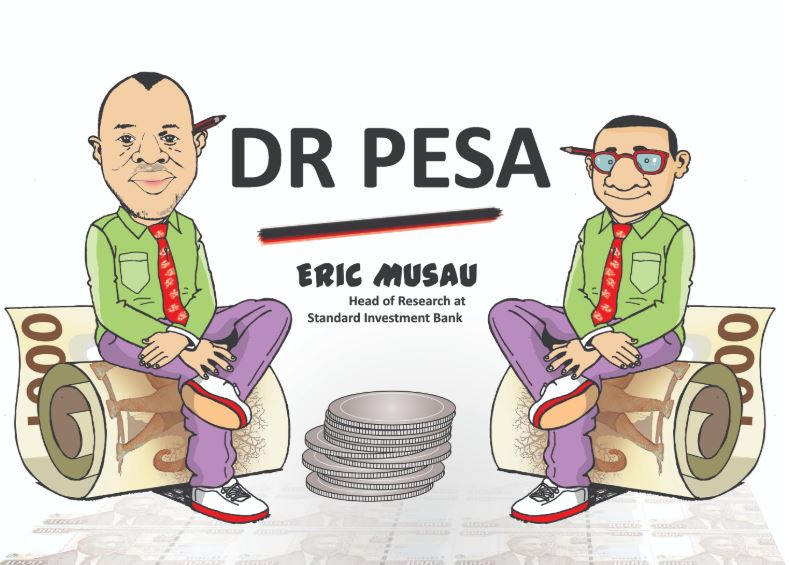 We spoke to Eric Musau, Head of Research at Standard Investment Bank to answer some of the financial questions you have been asking.
1. If I have been blacklisted on the CRB, can I repay the loan and completely wipe out my history or can future creditors still access the information?
A credit reference bureaus (CRB) is a firm that is licensed by the Central Bank of Kenya to collect, manage and distribute credit information. The CRB gets this information from money lenders. Should you default on loans, the money lender you defaulted with can forward your name to the CRB, which will blacklist you and give you a bad CRB rating. CRBs in Kenya are Metropol, Creditinfo and Credit Reference Bureau Africa (CRB Africa), also known as Transunion Africa.
Details of your default and repayment will still appear as the information is required to be made available for some time. Having been listed negatively might mean that you access credit at a much higher rate in future. You will be on the blacklist for seven years. However, you can get off the blacklist earlier by finding out from the bureau who submitted your name for blacklisting, clear your loans and get a clearance letter from the lender and emailing the letter to the CRB to have it resolved. You should also physically visit the CRB to follow up and ensure it is resolved.
Read More
2. There are so many real estate deals everywhere, and rumours of a bubble burst? Do you think it is a good time to invest in real estate?
I think we are having a bit of correction in the market. The hype around property has eased somewhat over the last five years, meaning there is now a much wider supply of properties in certain mid and premium segments. These however still remain unaffordable for a majority of Kenyans, especially around the commercial capital of Nairobi.
With infrastructure opening up the surroundings of Nairobi and various counties, however, you can get property at emerging residential and commercial nodes at a much better price, and it would be a good idea to invest in those outskirts.
3. How do you know whether a company is a good one to invest in via stock market?
A company has to tick the right boxes in terms of growth potential, efficiency in the use of capital and attractiveness in pricing. Corporate governance (how the firm is run) is also something you should look at as an investor quite keenly. This is because a good company in a good industry can be damaged by dishonest management, so do your research into the inner workings of the company before you invest in it.
4. How do you ensure your savings for the future keep up with the rising costs?
You need to make investments that protect against inflation. Savings alone likely won't cut it, you have to invest. Always ensure that you balance between the risk of the investment and the return, and also diversify what you invest in. Do not put all your eggs in one basket. Getting in touch with a licensed financial adviser or a fund manager may be your best bet for long term capital growth and diversification to meet your lifetime goals.
5. Is Bitcoin/cryptocurrency still a viable investment option? If yes, how do you go about it?
Currently, it is challenging to successfully trade Bitcoin/cryptocurrencies. There is no certainty of getting your principle or any profits once you require your money back. But all hope is not lost on accessing global investments. The Capital Markets Authority introduced regulations in 2017 to allow for trading in: foreign exchange, precious metals such as gold, commodities and indices. Depending on your skill, you can opt to trade directly with the licensed broker or do so through a money manager who manages trades on your behalf. Currently, EGM Securities is licensed as a non-dealing broker and Standard Investment Bank is licensed as a money manager.
6. What are trust funds? Are they good options for a parent ensuring security for their children? Are there companies in Kenya that help one do this? Are they viable in Kenya?
Trust funds are resources placed in a vehicle for the benefit of certain named third parties. Such trusts can be useful in protecting especially young children and prevent squandering of family resources which have been built over a long time. However, this is not a popular mechanism of passing on resources from one generation to the next in Kenya, despite its benefits.
7. What are some ways of setting yourself up for retirement other than a retirement scheme?
I think some of the key issues as one approaches retirement is to cover for your health and living expenses. With potentially lower income, you have to cut down on debt and ensure that your income paying assets such as property for rental income are insured and are tax compliant – in fact, these are things you start once you start working.
8. What are some books in your financial expertise, you would recommend to Kenyans?
There are many general readings on the internet that one can find useful. There is a short book I like, and use it for reference every now and again called Principles by Ray Dalio of Bridgewater Associates.
9. What are some of the ways a single income family can ensure financial security?
A single income family magnifies the risk of financial ruin should the key provider lose their job or pass on. You have to assess the key expenses that could arise, then cover for those immediately (if possible) or over time. If your key concern is rent and healthcare, then you should consider a backup plan for a place to stay and take insurance/NHIF card for health.
10. What is the biggest money mistake you see many Kenyans making?
There are a lot of copycat businesses that sprout up after the success of one; eventually, majority close down leading to financial ruin. This is because most have not done their homework to assess viability in the first place.