Of Al Capone and Kenya's Happy Valley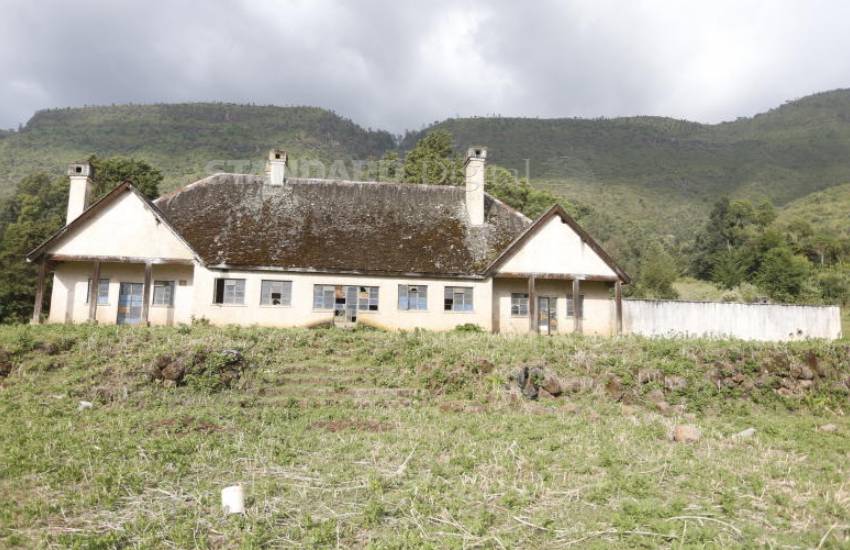 On a visit to Happy Valley (Wanjohi) in Nyandarua County about five years ago I overheard from Solomon Gitau, the main character in Juliet Barnes' Ghosts of Happy Valley, that Al Capone, one of the US best-known mobsters, used to live there. Wanjohi hugs the Aberdares about 30km East of Naivasha.
We normally take such rumours with a pinch of salt. But my years in school have taught me that skepticism and speculation can be great sources of information and knowledge.
Covid-19 first lockdown was Newtonian. It left us looking for something to do just like Isaac Newton during a similar pandemic around 1665-1667 AD. He left for the countryside and in all its tranquillity developed the concept of gravity and the laws of motion that bear his name.
Beyond anxiety and grief, Covid-19 lockdowns give us time to reflect and pursue our hobbies or dreams. Never mind some dreams will turn into nightmares.
In the first lockdown, I wrote a book I had long wanted to. But of more importance to me, I got hold of some British and non-British settlers who once made Kenya their home before the wind of change blew them away. Mzungus included South Africans, Australians, Jews, Norwegian, Danes, Czechs and other nationalities.
Using snowballing, where one respondent leads to another, I got a number of former settlers or their children. They were willing to share their history from their mother country, their life in Kenya, and how they rode through Mau Mau and the aftermath.
One of the mzungus, Guy Hallowes, based in Australian, mentioned in passing that he met Stanley "Davo" Davidson in the Happy Valley. Davo was Al Capone's bodyguard. That was intriguing. Al Capone? Hallowes described how Davos used to entertain them as children with his gun tricks. Was Solomon right after all?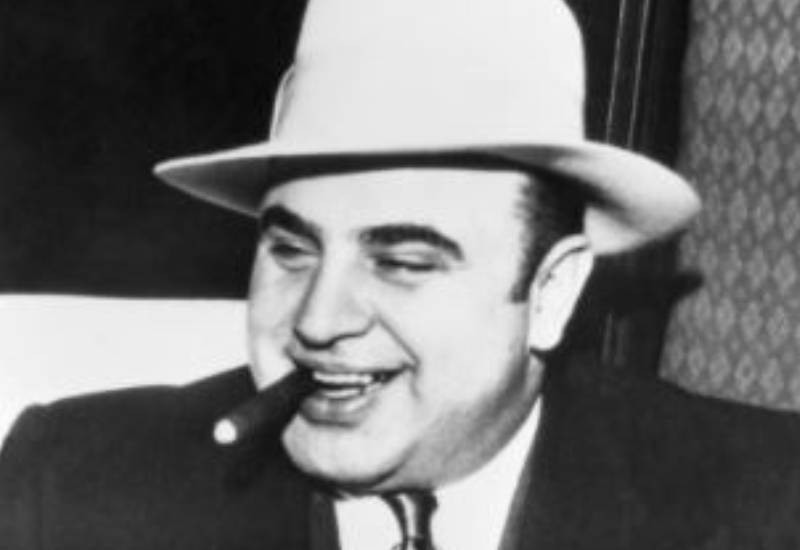 I put the question to another mzungu living in South Africa. His reply was even more intriguing. He not only told me that Davos was a next-door neighbour but knew his spouse and stepchildren. I am still seeking more details from him. Davo left for South Africa after uhuru. He died there in 1996 aged 91 years after marrying his second and third wives. He was born in Scotland in 1905 but his family moved to Queensland, Australia, later before he made his way to Chicago, USA, where he got involved with Al Capone.
Online search was also helpful, Time Magazine dated November 16, 1953, mentions Davo trying to get Dedan Kimathi during Mau Mau uprising. There is no mention of his Al Capone connection. Davo was injured in the forest but never got Kimathi despite exchanging messages with him. Their conversation is captured aptly in Time.
Davidson: "Greetings, Kimathi. I want you to know I have now left the hospital. I am returning to the Aberdares to capture or kill you." He did that over the radio.
Self-defence in school
Kimathi replied in a letter to a local newspaper "I shall be away from Kenya in November and December visiting Uganda, the Sudan and Egypt. After that, I attend a Pan-African conference in Lusaka, Northern Rhodesia. (Signed) Kimathi, Marshal and Commander-in-Chief, Defense Council, Land Freedom Army."
The New York Times of June 8, 1964 mentions him as running a self-defence school, The Combat Survival School, in Johannesburg, South Africa. Again, no mention of his Al Capone connection. But his fight against Mau Mau is mentioned. Snippets of life story also appear on Facebook. He was 60 in 1964.
Davo appears in British Parliament Hansard dated July 15, 1953 where Mr Paget asked the Secretary of State for the Colonies what authority he had given to Davo to kill Her Majesty's subjects in Kenya and how many of Her Majesty's subjects in Kenya had been shot by Davo.
Davo was reported to have killed 33 terrorists using an automatic rifle and a .45 revolver. The terrorists referred to herein are Mau Mau freedom fighters.
Kenya Gazette Notice dated November 24, 1953 reports that Stanley Davidson was awarded colonial police medal for gallantry.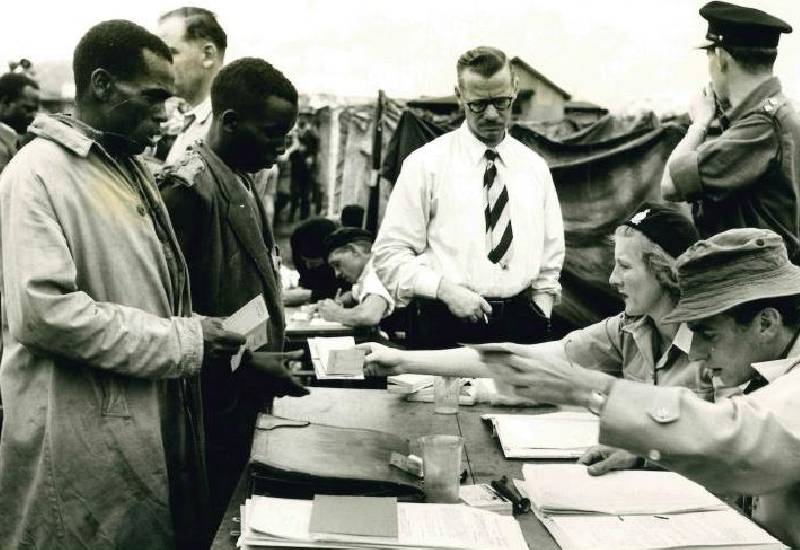 I tried digging deeper, checking for his records with FBI online. I did not make a breakthrough. But my sources are credible enough to conclude that Davo Davidson lived in Kenya.
What is not clear to me is whether he was in Kenya as a fugitive of justice. How did he come to Kenya? Was he ever taken to court in Chicago when Al Capone was arrested? How was he recruited into the inner circle of Al Capone from Australia? Could his presence in the Happy Valley explain the drugs supply chain? Al Capone died in 1947 long after the best years of Happy Valley. Is it possible that Al Capone might have visited Kenya? These questions leave my head spinning.
Fast forward to Dr Anne Spoerry, the founder of flying doctors service. Her connection to Nazi was only revealed after her death in 1999. John Hemingway notes that she came to Africa in 1948, "where she eventually settled and was able to conceal and atone for her past." Some suggest she partook of Nazi extremes to save her own soul; that will remain an open question. It seems few knew of her past as she lived and practised medicine in Kenya until her death. She was a member of Ol Kalou District Council from January 1, 1960 as appointed by the minister of Local Government and Town Planning, reports Kenya Gazette.
Coincidentally, she lived in the same neighbourhood with Davo, in Nyandarua's Happy Valley or its edges. I have visited her clinic in Ol Kalou but I am yet to identify Davo's home. However, from my South African source, it's around the same area.
Enough of Davo and Spoerry. Nyandarua County has never exploited her extraordinary history, which I believe is worth more than potatoes and milk combined. Noted the money Egypt makes from tombs (pyramids) and dead bodies (mummies)?
Many tourists would love to visit historical houses and sites where Davo and Spoerry lived. I have repeatedly argued that the best way to revenge against colonialism is to make money out of it. Heritage Trust Kenya can help you market such houses.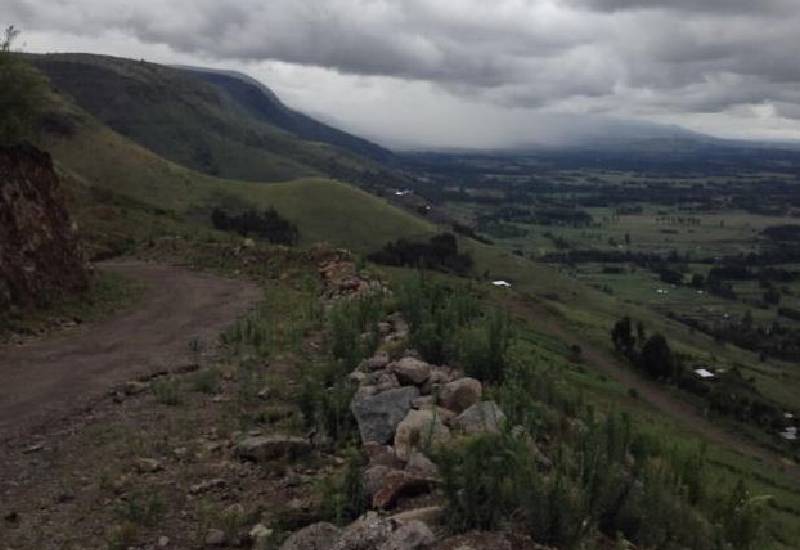 But such sites have to be creatively packaged and a narrative built around them like the one on Egyptian pyramids, the Taj Mahal or canals of Venice. Nyandarua County is not just famous for hosting some men and women who can raise our hair. It has produced some great people. It has given Australia two former envoys to Kenya.
The high commissioners' parents or grandparents lived in that county dotted with Maasai names, from Ol Joro Orok to Ol Kalou, Kinangop, Shamata, Kipipiri, among others. Natives of this county pronounce these names in a very different and at times entertaining way. A good example is Ol Joro Orok which is pronounced as njororoko. Kipipiri is "Kibîbîri", which obstructs its Maa origin.
Nyandarua, gifted with immense natural beauty is a very religious county. Religious leaders always comment on weighty county matters. The number of churches also support the predominance of religion. I am told you cannot ascend to power there without church support.
For that, the county might not want to be associated with Davo, Spoerry or Happy Valley famous for adultery and drugs in the rolling 1920s. Lord Errol had a home there. His death in 1941 marked the end of Happy Valley's "golden age."
All this leaves us with a big question. What attracted such characters to Kenya? Could there be other such characters hiding in Kenya today? Where is their hiding place after Happy Valley got new owners?
- The writer is associate professor at the University of Nairobi.