The breastfeeding arsenal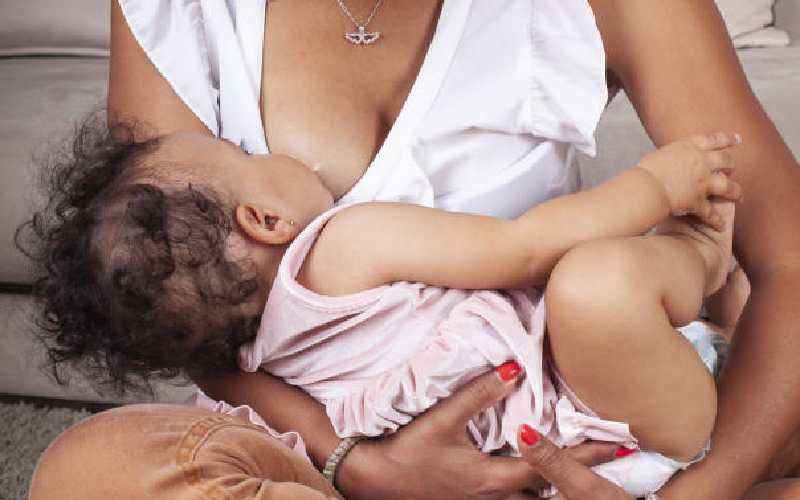 Breastfeeding for new mothers comes with its share of anxiety and sometimes, it does not quite work out the way it should; cue in the baby formulae and bottle feeding. But here are four gadgets that can make the journey a little less nerve wracking for a new mother.
1. Challenge: Is the baby getting adequate milk?
Solution: Momsense
Momsense is a smartphone breastfeeding metre that gives mothers real-time knowledge of their baby's milk intake and nursing habits. It has a pair of headphones fitted with a sensor that is attached to a baby's neck/jaw or ear before a feeding. This app can tell you how much milk your baby is taking in by tracking their swallowing patterns and calculating their 'effective swallows.' Once the Momsense earphones are connected to the smartphone and the sensor placed under baby's ear, the system is set to measure breast milk intake.
The Momsense app is available for free on android and IOS. This product can be ordered online via Amazon at Sh12,000.
2. Challenge: The messy leaks and engorged breasts
Solution: Avent breast shell set
This product, worn inside a nursing woman's bra, collects excess breast milk and helps with sore nipples. It has two interconnected shells; one which acts as a breast shield while the outer shell collects milk and has a spout that helps transfer the milk to a storage container. Apart from breastfeeding, it can also be used during pumping and gives mothers relief from engorgement. The set comes with two ventilated breast shells, two non-ventilated breast milk saver shells and two ultra-soft backing cushions. This set is available locally from Sh1,650.
3. Challenge: Wasted breast milk
Solution: Milkies milk saver
This is a gadget that collects leaking breast milk as a mother nurses, allowing her to breastfeed anywhere without the fear of embarrassing leaks. This easy-to-use slim and portable wear can collect at least two ounces of breast milk which can be frozen and fed to the baby later. The milk saver is slipped into your bra cup on the non-nursing side before breastfeeding starts and collects the leaking milk. These gadgets are comfortable to wear and easy to clean. Milkies can be shipped from Amazon from Sh6,600 (including shipping fees).
4. Challenge: Separation anxiety
Solution: Avent Dect Baby Monitor
This device offers a secure private connection to your baby allowing you to stay connected at all times. With clear sound quality, this technology helps you to hear every sound your baby makes within a range of 900 feet, while also monitoring the temperature in the room. The monitor also has a talkback feature that works within a 330 metres range to help you stay in touch with your baby. It is available locally and costs about Sh7,000.