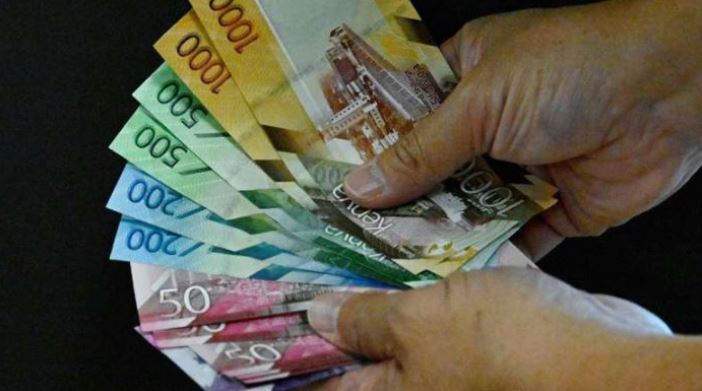 If you tell someone about Jeff Bezos, the richest man on earth, and they ask who he is, then the answer is most likely to be "He's the founder of Amazon." Or Bill Gates, the founder of Microsoft. Or Mark Zuckerberg; Facebook, Elon Musk Tesla, Amancio Ortega; Zara, Michael Bloomberg; Bloomberg, and Jack Ma; Alibaba. Even those that are not founders are heirs of founders: The Walton siblings Walmart, and Mukesh Ambani, the wealthiest man in India, Reliance Industries. Come to Africa and sample her sons and daughters in any rich-list. Aliko Dangote founded Dangote Group. People like Strive Masiyiwa of Zimbabwe boast Econet among their creations. You will barely hear someone say "he works for ABCD company and that is why he is a billionaire."
Money, big money, is not in salaries. It is in entrepreneurship. Entrepreneurship is obviously the riskier of the two engagements here and the more taxing. Perhaps, naturally, rightly the better paid. While in a night of ill-fortune an employee could lose his job, an entrepreneur could see all they live for go up in flames in a moment, or in a second. But most entrepreneurs fight on and on and start raking in profits no employee could ever dream of. The success associated with entrepreneurship and top class innovation has now pushed people out of employment, many of them trying their hand in business with mixed results.
But then, it means that now more than ever, there is stiff competition facing potential entrepreneurs. Any budding entrepreneur should thus consider the level of competition for a product, availability of market, ability to expand, and availability of skilled labour and raw materials, before starting out on their own. The three most lucrative businesses to venture into, especially in Africa, are:
Agribusiness
Read More
Separately, asked what they would lay back onto as top entrepreneurs, Dangote (in an interview with Mo Ibrahim) and Strive Masiyiwa (replying to a Facebook follower) said agribusiness was the future of Africa. It was not always seen that way. Africa has a lot of land considered not arable. Small scale farmers struggle to make ends meet even on arable land. Is it not a pipe dream to expect agriculture to be the next big thing? As the world sees space constrict with real estate taking up land formerly for other uses such as agriculture, the need to feed an ever growing population, and on healthy food, keeps on increasing.
People keep being pushed onto soils not fertile and getting little to show for it. Anyone who, thus, goes into agribusiness well equipped is sure to make a kill, seasons notwithstanding. People must eat, and the continent supplies Europe with a lot of vegetables, and it is not enough. Little wonder greenhouse farming is on the rise.
Information technology
This will never get outdated. Every day, a new innovation comes up, or an improvement to an existing one. A new smart machine is developed, a new software made, a new way to see things mooted. The internet of things, artificial intelligence and robotics are revolutionising technology.
Every day, through innovation in technology, especially IT, humans strive to make work easier and the earth a better place to live in. Communication gets easier by the day, monitoring activity for security improves, and systems' efficiencies increase. Africa, already lagging behind in some edge cutting technologies, has a gap worth slotting into. Anyone who puts a little effort in such a field exploits a niche that offers a lot of promise going into the future.
Fashion
When Covid-19 came, fashion giants as Louis Vuitton rushed to do something a not-so-keen entrepreneur would not have done. They created masks matching outfits, creating a new fashion trend out of a situation that looked drab at best. Like tech, fashion is very dynamic.
Celebrities want to hit the carpet wearing the newest, trendiest items of clothing in the market. To dress top officials also takes a classy label, and there is no limit to the creativity that a fashion designer can have. And while Africa still grapples to bring back her lost identity in matters such as dressing (we have been accused of adopting Caucasian themes), fashion will continue to be a market gap whose saturation is not in sight.
Real estate
Architects, valuers, developers and construction companies could make a killing with need for housing impossible to satisfy. Africa is still constructing, as is the rest of the world. The potential in real estate is massive. While Covid-19 ate into jobs and earnings and suppressed liquidity, forcing people out of rental office and residential places, it was an eye-opener to many people who now feel that they may need more space for operation away from cramped places they live in, initiatives to work from home timely eye openers.
While uncontrolled, sporadic construction leads to an unwelcome property glut, the need for spaces for office or residential use cannot be overstated. The city is so congested that people are seeking to build outside, and here in Kenya, devolution has brought about a decentralisation that begs for more construction of facilities in counties. Plus, the population is only growing upwards which obviously means that the need for housing will keep on growing.