What to keep in mind when choosing a financial advisor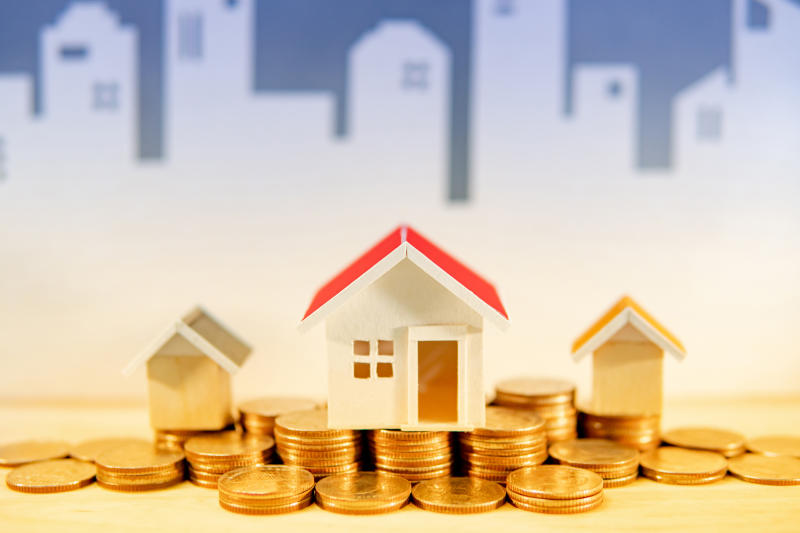 At a certain point in your wealth creation journey, it becomes important to work with a financial advisor. A good financial advisor will help you organise your overall financial picture so as to achieve your goals faster and more easily.
The financial advisor will help you set up a retirement saving and investment strategy, set up an emergency fund, properly plan for big expenses (such as your children's education), tax and estate planning, and everyday budgeting and spending.
While not everyone needs an ongoing working relationship with a financial advisor, many investors realise that their financial planning becomes a lot easier when they have a professional financial advisor, as long as they choose the right one.
If you're struggling to manage your finances and prioritise your financial goals, working with a financial advisor is a great idea. But financial advisors aren't cheap. Depending on the kind of financial advisor you choose, they can cost as much as 0.5 to one per cent of your portfolio per year.
Some advisors charge a flat rate on hourly, monthly or annual basis. Although the fees might worry you, the help of an experienced financial advisor is usually worth every penny.
Choosing the right financial advisor is very important. Trusting someone else to handle your money is complicated and risky. An unscrupulous financial manager can easily scam you out of your money.
Some financial advisors use high-pressure sales tactics to convince their clients to buy whatever they're selling. They might not fully disclose the ethics of their business practices.
It is up to you to ensure that you get the right person for the job. High-quality financial advisors are typically more forthcoming with information while low-quality ones withhold information that might cause clients to reject them.
With that in mind, here are some tips to help you find the right financial advisor for your needs:
Determine if you need an advisor
Although financial advisors can be a huge help to anyone, you don't have to hire one to be successful at financial planning. If you have the right kind of information and the time to educate yourself, you can successfully handle your own finances.
You can also work with robot financial advisors that help you manage your finances and cost less than traditional human advisors.
However, robo-advisors might not provide the same level of customised advice and solutions. If you have a complex financial situation, it is best to get a face-to-face consultation with a human financial advisor.
Consider the type of professional
There are different kinds of financial advisors including brokers and investment advisors.
Brokers are allowed to buy and sell stocks, mutual funds, bonds, annuities, and other investment products on behalf of their clients.
Although brokers are expected to recommend the best investment options for you, they're sales people and might overlook your best interests for their own agendas. For example, the broker might only recommend options that they're getting paid a commission for, even if it's not the best for your financial goals.
On the other hand, an independent investment advisor might have less conflict in helping you achieve your financial goals. Just like brokers, investment advisors can help you sell and buy stocks and offer other investment advice. They're required by law to be fiduciary, which means they have to put your interests above their own and do their best to eliminate any conflicts of interest. However, finding a fiduciary financial advisor is made trickier by the fact that they don't necessarily use these terms on their business cards.
Financial advisors and brokers use all kinds of titles from financial planner, money manager, wealth manager and so on. You have to do your own research and ask the right question to determine if an individual is the right kind of financial advisor for you.
Make a list of names
Finding a financial advisor can be as easy as walking into your bank and requesting for one. But while that isn't a bad idea, you should do some research on your own and create a list of the best candidates for the job.
Talk to family members, friends, and colleagues to get recommendations. You can also search online and ask for recommendations from relevant social media forums. Another great idea is to look through major industry associations where the professionals will be listed with all their credentials.
Conduct background checks
Before trusting someone to manage your money, it is your responsibility to conduct a background check on them. The goal is to ensure that they have the right credentials and are registered with the relevant professional bodies.
In Kenya, financial advisors should be registered with the Institute of Certified Investment and Financial Analysts (ICIFA). The body has an online directory of registered individual members and firms – a good place to start your background check.
A quick Google search of the individual or firm can also bring up the right information. Pay special attention to social media mentions, local news and information released by relevant authorities. Many times, a financial advisor might be going through civil or criminal investigations that are yet to be added to their professional records.
Set up an introductory meeting
After doing your background checks, you should have two to three names on your shortlist. Now it is time to arrange an introductory call or meeting.
Ideally, you're going to have a long working relationship with your financial advisor. Therefore, it is important to understand how they conduct business and their personality to make sure that they suit you.
Research on the kind of questions you should ask your prospective financial advisors.
Ask about their education, experience, the services they provide, and the kind of clients they work with. If the advisor is used to high-end clients and you're just starting, they might not be the right fit for you. The ultimate goal is to ensure that the financial advisor is someone you're comfortable with who will prioritise your financial interests.
Ask about fees
As part of the introductory meeting or call, find out how the financial advisor is paid. Do they charge per-plan, hourly, monthly, commissions or a percentage of assets under management?
Although you shouldn't go for expensive financial advisors, if they're suspiciously cheap, that might be a red flag.
They might be cheap because they're getting compensation from the investment options they recommend to you. Although they might be cost-effective at the beginning, if they're providing conflicted advice, it might prove to be very costly for you in the long term.