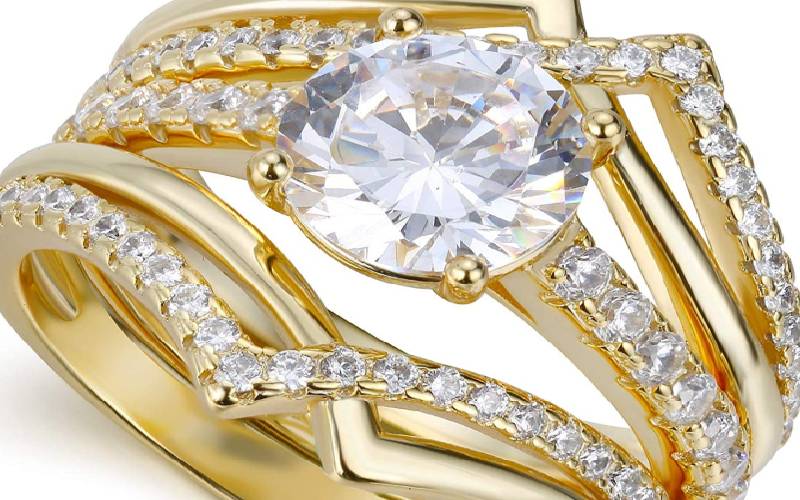 News that a divorced police sergeant aged 40 who also doubles up as the sub-county police commander's official driver, gave a secondary school student a gold-coated ring at an entertainment joint in Eldama Ravine town and promised to marry her, has shocked locals.
Before the 'surprise gift', the officer who is based at Eldama Ravine Police Station in Baringo County, is alleged to have been lavishing the 18-year-old with gifts and money, forging a relationship that begun when she was 15.
According to the teen's grandmother, the girl went missing from home only to return with a ring on her finger.
"I heard that the policeman has been meeting my grandchild often, but the fact that he has given her an engagement ring has left me in shock," she told The Nairobian.
According to our sources, the matter was reported at Eldama Ravine Police Station. It is however alleged that police persuaded her to solve the matter with the officer in question because he would be sacked if the information leaked. Consequently, there is no written statement or record of the matter in the station's Occurrence Book (OB).
"A senior officer at the station admitted that the officer who has been seeing my granddaughter is his junior, but he pleaded with me to forgive the man because the affair would 'tarnish the policeman's name and affect his job'," the grandma said.
Following the uproar over the 'engagement', a police cap allegedly belonging to the officer and a cigarette lighter, pen knife and Maasai leso were recovered from the girl's bedroom.
The granny said she took in the girl when she was two years old because her father died and her mother was sickly and incapable of taking care of a minor.
The student and police officer are said to have been in a relationship since 2017, despite efforts by the family to stop him from seeing the girl, who was then a minor.
"It is so unfortunate that the officer has been using gifts to lure my granddaughter into a relationship when he was aware that she is a student," she said.
Because of the relationship, her grandma added, the love affair has greatly affected the girl's performance in school.
"I am not happy with the girl's performance. She has been scoring grade "E" which is not normal because she managed 272 marks out of 500 in KCPE. This even forced me to make her repeat Form Three. I wish the policeman could leave her alone to study," she said, adding that she wanted his bosses to investigate the matter and take action against the officer.
The girl, however, refused to speak to our reporter, saying she was uncomfortable.
"I know what you want, but I am not going to comment about it because I have several issues that are disturbing me. You can contact my grandmother to hear her side of the story," she said.
Baringo County police commander Robinson Ndiwa, said an investigation file has been opened to probe the matter.
"Investigations have been launched into the matter. We will get to the bottom of it," said Ndiwa.
The Ministry of Education is also investigating the matter with Rift Valley education director John Ololtuaa saying it is criminal for an adult to have a relationship with a student, irrespective of his or her age.
"Why would an adult get engaged to a high school student? No man is allowed to have a relationship with schoolgoing children. Age is not a factor, so long as the girl is in school," Ololtuaa warned.
This is the second case involving a love affairs between a police officer and a high school student to pop up within a week.
In Kakamega County, detectives in Mumias are investigating a police officer based at Harambee Police Post who is alleged to have impregnated a 17-year-old high school student.
According to our investigations, the officer is alleged to have lured the 17-year-old girl into his house at the market and had his way with her. He is reported to have sent her Sh3,000 when she told him that she was pregnant.
"We are gravely concerned with the high rate of teen pregnancies and defilement cases in Kakamega County involving male adults of presumed sound mind," Vivian Namwalo, a community development worker and member of the local Soroptimist International chapter told The Nairobian.
Namwalo said cases involving police officers are particularly difficult to crack.
"The victims are often poor and too scared to rebuff advances from an armed man in a position of power. It doesn't help that such cases have to be reported to the defiler's colleagues in police stations, which are generally dreaded by wananchi," said Vivian.
In a 2014 case where 14 pupils of Longewan Primary School in Samburu were impregnated by officers attached to the anti-stock theft unit, girls told reporters that the police officers lured them to their camps using biscuits, bread and sweets in exchange for sex. The girls were aged between 12 and 18.