MPs question allocation of Sh8.19b to finished projects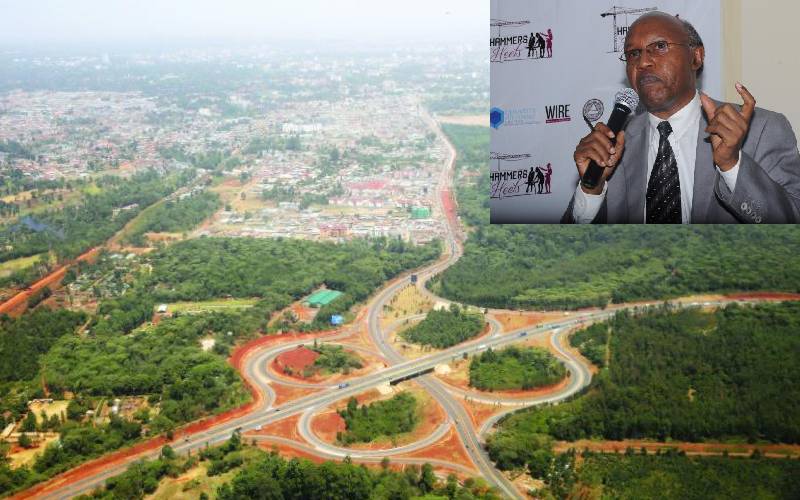 Parliament has raised concerns over the National Treasury's continued allocation of funds to infrastructure projects that have already been completed and in use.
After an analysis of the budget estimates for the 2020/21 financial year, the Parliamentary Budget Office noted that Treasury had set aside Sh8.19 billion that will be spent on 64 projects.
It asserts that these projects have been finalised and should not be getting development allocations in the budget.
Financial obligations
Some of the projects listed as having been completed but are set to get funding for the next financial year include some that were completed as far back as 2015, with one finalised in 2012, according to PBO.
Most of the projects are roads.
National Assembly's Committee on Budget and Appropriations too noted the oddity of allocating funds to projects that have already been completed.
"Analysis of the list of projects reveals that some have been allocated resources despite having been finalised. The committee was informed that this was on account of pending financial obligations after the projects have been physically completed," said the committee in a report last week.
"In project management, 100 per cent completion means both financial and physical completion. As such, the information system by the Project Information Management System (PIMS) of the National Treasury is potentially misleading."
The committee added that the Government should have a clear manner to report pending financial obligations and differentiate it from funds used for project sustainability, particularly for roads and other major infrastructure projects
"MDAs must be held to account to complete ongoing projects before starting new ones. Furthermore, in order to keep track of status of ongoing projects, departmental committees should submit an implementation report on a quarterly basis, highlighting the status ongoing projects within their purview," said the budget committee.
Paul Maringa, the Infrastructure PS, said payments for projects do not always tally with the pace of the project due to limited financial resources.
Responding to queries on why some projects were allocated funds despite being finalised, Maringa said there are instances where the project is completed before the Government is in a position to finalise payments which are rolled over to the next financial year.
Limited resources
"Payment obligations relating to a project only cease once the contract and its subsidiary costs are fully made. Physical completion of a project does not necessarily mean that the financial obligations have been fully met," said Maringa.
"The resources available do not allow for optimum allocation of the required amount owing to the number of projects that are supposed to benefit from the available budgetary ceilings…. Owing to the constrained financial resources, the contract periods are not normally in sync with the allocatable budgetary provisions."
He, however, noted that the money allocated to the completed projects was Sh7.1 billion and not the Sh8.1 billion that Parliament claimed.