Covid-19: Of Towers of Babel, tea on keyboards, screaming mums and distance learning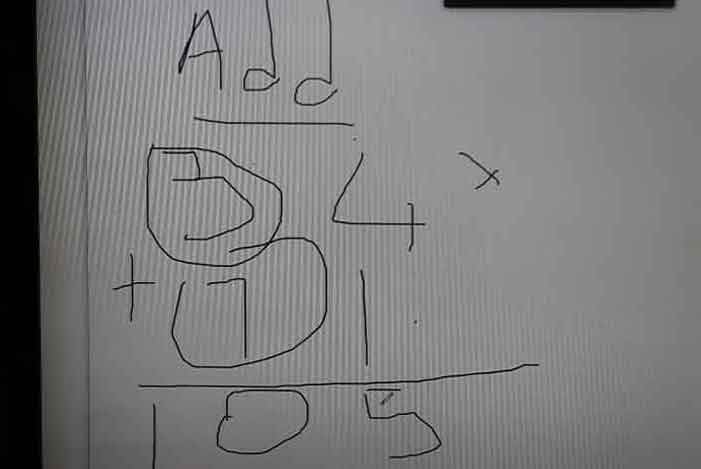 Father, mother and two children all hunched over keyboards. Nobody is talking but you wouldn't miss the Tower of Babel as two teachers instructing different classrooms in the same room.
Welcome to the world of the Coronavirus-imposed distance learning via Zoom, Google Classrooms, and Microsoft Teams.
"It's a madhouse," says a parent who requests to be simply identified as Daniel lest he gives away the identity of his children's school.
"And it gets comical, sort of, as teachers try to put a class together with a parent haranguing a daughter for almost spilling tea on the keyboard or a screaming two-year-old who doesn't understand why the big brother doesn't want to play," says Dan who can't help noticing what's going even as he pounds on his keyboard, working at home. This virus!
Standard Digital has been talking to parents.
Nairobi
David Ng'ang'a, a father of four, lives in Mukuru Kwa Reuben slums. His eldest daughter is in Form 3 at a local secondary school while the other three are in a primary school in the shanty.
Before the coronavirus pandemic, he touted matatu rides to reluctant commuters for which he would be modestly paid. But his source of daily bread was rudely cut short by Covid-19.
To top it off, his children, who would normally eat and stay in school were sent home after the government shut down all schools due to the pandemic. For him, owning a smartphone, a radio or a television set as learning devices for his children is the stuff of which dreams are made.
"I have all my children with me at home and broke … having them learn at home is not possible," says a distraught Nga'ng'a.
And, it gets worse — with the social distancing rule, his children cannot venture out to follow classes at a lucky neighbour's house.
In the better off Komarock estate, Ann Likata has a slightly different challenge:
"I ensure my two children, who are in grade one and three respectively, follow through their classes on television. But as soon as I step out their fight for the remote to change the channel to either watch Jim Jam or SpongeBob Square Pants. They better just go back to school," she says.
Kakamega
In western Kenya, things are not any different. As you walk by, young girls play kati or brikicho and boys football. Some of those who are lucky to have television sets and radios will be glued to their video games and quickly switch back to virtual classrooms when parents came back home. The serious ones, however, would have had learned just like they were in a brick and mortar classroom.
"I have installed Wi-Fi connection in my house, a TV set and radio for my children. However, despite these efforts, it is difficult to police children so that they stick to their books," laments Francis Rapando.
And when the kids are not playing truant other forces toss a spanner in the works for the parent who has two candidates in this year's national examinations.
"I might sometimes have visitors coming by thus disrupting learning in the house. Their friends also keep popping in once in a while."
Rapando thinks that although some parents are breaking their legs to provide an enabling environment for their children to learn, other factors reverse their efforts.
Most parents are clueless about distant learning technology and are, therefore, unable to confirm whether their children are doing what they do in a normal school day.
He would rather schools open with strict measures to have masks on while maintaining social distancing after all the children risking infection.
Mombasa:
In County 001, parents are decrying the cost of running virtual classes. Aisha — she asked for anonymity by using her maiden name — thinks the distance learning demands deep pockets.
"Students are asked to submit their homework on scanned documents and then submit them in PDF format. Not all of them have square meals, let alone the gadgets to scan documents for different subjects," she laments.
Aisha has also noticed the feedback mechanism leaves a lot to be desired as some of the teachers do not have the best equipment and the skills to operate the gadgets used in learning.
Dan couldn't suppress laughter when a teacher failed to her learners' microphones. Result? A giggling competition ensued as one wanna-be star R&B sang her heart out.
This situation digs a hole in a ditch, for students in the coastal region. Even before the coronavirus waves, when their counterparts were posting sterling results, they, mostly found themselves leading from behind.
In last year's Kenya Certificate of Secondary Education (KCSE), of the 627 candidates who scored plain 'A's, only six came from schools at the Coast.
Things are also tricky during Ramadhan with Muslim students in prayer and supplication and therefore little conduct with books.
High-end schools
The situation is however opposite in high-end schools. According to the head of the Secondary School for Brookhouse School, Karen, Eric Mulindi, virtual classes are running smoothly from 8 am to 3:30 pm.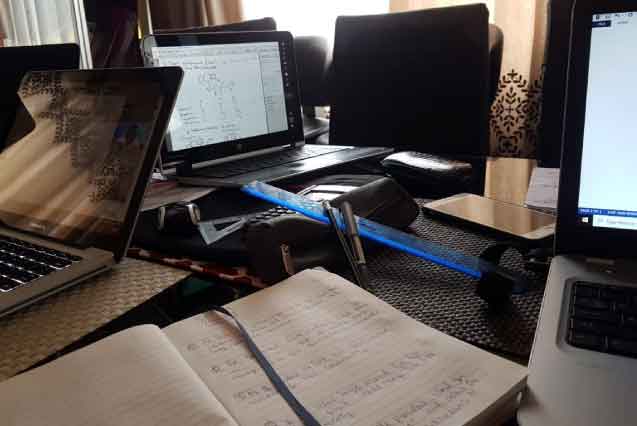 "Our classes run normally. The students join the class on Zoom and other online platforms where they engage with their tutors seamlessly. Through the interface, we can deliver assignments and assess the progress of the students," says Mulindi.
At exactly 7:45 am, teachers bring their heads together, virtually. Thereafter, teachers conduct the roll call until 8:15 am when classes take off. Classes end at 3:30 pm.
At the end of the 20-minute lesson, the teacher posts the day's assignment, which the parent is expected to print, sit with the child to supervise, scan the answers and send back to the school.
At Brookhouse, even Physical Education classes run normally. Continuous Assessment tests are also done where teachers invigilate via Zoom.
However, it has also not been a bed of roses for the school.
A court battle between the school management and a section of parents over what was termed as exorbitant tuition fees for the virtual classes has rained on the parade.
A fees schedule posted on the school's website indicates that 'little Brookies' who are in their early years pay at least Sh150,000 per term for tuition only. Borders in senior classes many times this figure.
Some parents want fees reduced by at least 30 per cent lamenting that they are being forced to pay the normal fees in full despite the Coronavirus pandemic.
However, the court has put an end to that stalemate, allowing classes to resume at the group of schools. On Wednesday Justice Weldon Korir overhauled his initial order that had stopped virtual classes being offered by the school.
The judge had granted ex-parte orders to some parents on April 30, temporarily stopping e-learning at Brookhouse. He also set fees at 50 per cent as the case was heard.
It all started when the Coronavirus pandemic blow first hit the country on March 13 and the government initiated a raft of measures to curb the spread of the virus.
Among the abrupt measures included the closure of all learning institutions.
On March 15, President Uhuru Kenyatta announced that to contain Covid-19, students would stay home and wait for the dark cloud to pass.
The news was received with applause and criticism. But because safety is paramount, the former took over. The "chopies" protested, but the "dummies" sang religiously after the narrow escape just a few days to the end of term exams. The first term would have ended in three weeks' time.
Nothing is excruciating as the agony of being in an exam room, with an empty paper before you and an empty head over your neck.
Recently, The Cabinet Secretary for Education Professor George Magoha, further extended the closure of schools by a month but later realised the goof in fixing an opening date "clarifying" that schools would open when the situation allows.
"If and when we are going to make the pronouncements as to whether we are going to shift the calendar, we shall wait for the appropriate time, which has not yet come. It is important to remember that this is a medical crisis, the economic aspect is on the side and we must contain the medical crisis first," he said.
According to the Ministry of Education, over 15 million students are at home. Out of these, more than 5.8 million are in primary school.
Globally, over 1.5 billion students have been forced to go home. This constituting slightly over 90 per cent of the total enrollment worldwide.
The Ministry of Education has since advised parents, guardians and students to continue with classes remotely. To that effect, classes have been broadcasted on select television stations such as Edu TV channel, KBC among others in Radio. The process is being spearheaded by the Kenya Institute of Curriculum Development (KICD).
Some classes have also been taken to the online space. The online platforms such as the MwalimuPlus and Zoom taking the advantage. The e-Tutor provides personalized learning support to primary school children.
However, the virtual classes which have been touted by the government as the new normal, to help students continue with the syllabus have hit several potholes, limiting the learning process.
Some stakeholders have argued that technology has brought social stratification to the fore.
While students from the leafy suburbs are learning almost slickly, the majority, who are from the slums and rural areas are still lagging.