Uhuru and Raila secret talks leave everyone guessing their next move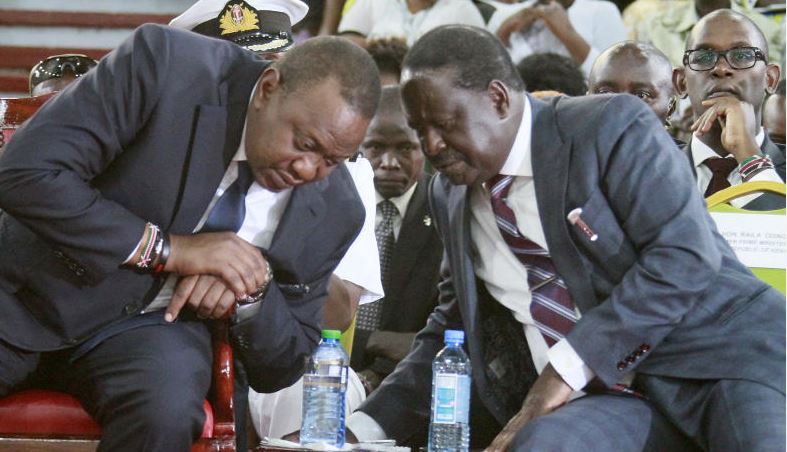 Frequent meetings between President Uhuru Kenyatta and Opposition leader Raila Odinga have heightened tension on anticipated government changes.
Sources have told the Saturday Standard that the duo has been meeting often, with the most significant talks being held last Friday and Sunday.
In the wake of the meetings, a section of cabinet secretaries has faded while another section, allied to the pair, have blossomed.