Hard times in fashion should birth cool ideas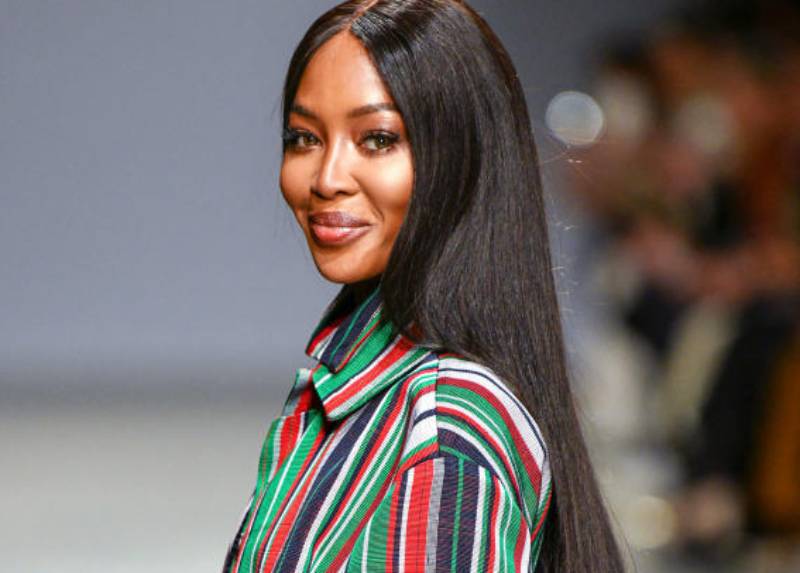 One of Kenya's crossover exports that rakes in prestige and, arguably some handsome loot, is fashion. The industry has been recording definitive growth in recent years, with international eyes looking into the country for creative ideas and inspiration to further progress their art and commercial muscle.
From designers, such as wax prints expert LookslikeAvido, to the scouting of up-and-coming fashion models like Clint Malik and Randy Gowon, to supermodel Naomi Campbell strutting in Kenyan colours at the Paris Fashion Week in February, the industry has banked some iconic moments that symbolise Kenya's steady rise to the high table.
Gaining traction from fashion's longest-serving and dexterous critics, such as Vogue, Essence and Prada, shows how far Kenya's industry is stretching the bandwidth. But on the ground, the country's exponential potential remains highly raw and untapped.
New norms
In its ascension to newer plateaus, however, its momentum was cut short by the coronavirus pandemic.
As Oliver Asike, founder of Thrift Social, a social engagement that celebrates fashion and has become a household event in Africa for its quality of entertainment and networking, puts it: "They are adapting to a new norm".
Asike adds: "The entertainment industry has taken a significant blow and especially events, which rely on human-to-human interaction; we are literally out of business. So, it is taking a bit of adjustment on the brand, but it is making us think of new ways to express ourselves and new business models."
Mutua Kioko, an avid commercial and ceremonial stylist, says he "is spending this time researching and building knowledge in fashion".
"Work is difficult to come by now as individuals are not willing to spend on new clothes or styling services because of the pandemic. But this is the best time as a creative to brainstorm on those projects you have always wanted to do."
On the contrary, Rony Mboya from e-commerce and zeitgeist retail shoe, clothing and accessory store Viatu, claims: "Business hasn't drastically dipped yet. Despite it being a time of concern for one's food and bills only, our clientele are opting not to come into town but to have their goods delivered. We are adapting to this more than ever before."
With a cloud of uncertainty looming in the horizon in light of lockdowns, curfews, and probabilities of life not likely to resume to normal, the creatives in quarantine are also battling mental health issues, as Bonkerz owner Mvoo Wanjee says.
"During any crisis, there lies an opportunity or a lesson. I have been able to think through parts of my business. I have been able to rethink some of the skill sets and how to apply them in different areas of society. So I'm currently battling 'imposter syndrome' but will soon execute some ideas."
It isn't just a local problem. The pandemic is forcing the globally appreciated fashion industry to play a hand it never thought it would ever have to.
Upon the confirmation of the British Fashion Council (BFC), the 40-year London Fashion Week will for the first time in its history launch a new virtual showcase between June 12 and June 14 as a result of the coronavirus.
Virtual reality
This follows the already experimented digitalism approaches seen in Tokyo earlier this month and Shanghai in March as major fashion cities innovate.
This alteration from the norm is something Asike has been pondering upon while in quarantine as he embraces social distancing – "it's a new world of virtuality", he says.
"Hopefully, soon there is going to be a solution but I don't see life going back to the way it was in regards to large festivals and events. It's a new world. I foresee a world of technology being the interface between business and consumer. Expect more of virtual reality concerts and events experienced at home from the sofa," he says.
But despite the industry attempting to adjust to new realities as best as it can, the realities of loss are hard to gloss over; loss of friends, family and even business opportunities. The pandemic did not forewarn anybody, and that includes the top names in the fashion industry.
"We may need to start finding innovative ways to earn an income by offering services online. Forming a Sacco and having proper government representation and facilitation should aid in the growth of the industry. This will ensure that we are not lagging behind once things are up and running," Kioko says.
Many like him are taking the time to retro and introspect to counter the new developments.
Others like Mvoo Wanje had huge events lined up, such as the eight-year anniversary of his brand, which was to be marked in the first quarter of the year.
He is not alone in having the swallow the bitter pill of disappointment.
"We had so many plans for 2020. Our first gig was scheduled for April, but we lost out on a few sponsorship deals. However, in these unprecedented times, we are not looking at them as losses as it affects everyone," Asike says.