DP William Ruto loses bid to probe ICC officials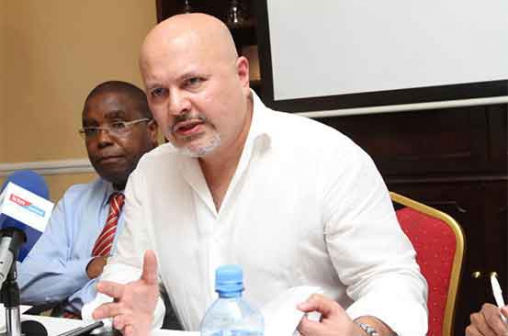 The International Criminal Court has rejected a call by Deputy President William Ruto to have a special prosecutor investigate officers working for Chief Prosecutor Fatou Bensouda regarding their handling of the crimes against humanity cases in Kenya.
In their decision, the judges Chile Eboe-Osuji, Olga Herrera Carbucchia and Robert Fremr declared Ruto's application as "moot".
The judges slammed Ruto's lawyer Karim Khan for going personal by pursuing ICC investigators, prosecution officials and even some of the witnesses.
"...the Chamber notes the evident acrimony that permeated the parties' submissions. As the record of the trial proceedings in the Prosecutor v Ruto and Sang case shows, this Chamber has consistently discouraged such attitude on the part of counsel appearing before it. The Chamber thus reminds counsel that the dictates of professional responsibility require counsel to maintain detachment at all times from the case they are litigating," said the judges.
The ICC judges said Ruto was late to go after Bensouda, because, the time for him to appeal the ruling declaring that the cases had collapsed without him saying a word.
"...the decision of 5 April 2016 was made final, as it was not appealed by any of the parties. In this connection, the Chamber recalls the wisdom of the maxim that litigation must come to a conclusion at some point. That point was when the period of appeal elapsed without an appeal," the judges said.
The judges added: "As the Ruto Counsel's application aims to initiate an investigation against certain targets, the proper forum for the applicants to bring their complaint would be the Pre-Trial Division".
Ruto's lawyer Karim Khan had asked the judges at the International Criminal Court to push Bensouda to order an independent investigation into misconduct of ICC staff, "intermediaries" and witnesses.
The ICC staff are accused of having sex with some witnesses or bribing witnesses and even for filing fraudulent claims.
Khan wanted an independent prosecutor to gather evidence so that Bensouda prosecutes her own witnesses, the intermediaries that the Office of the Prosecutor used in Kenya, and "possibly ICC staff members, for offences against the administration of justice, contrary to Article 70 of the Rome Statute".