Mediamax Group: Walter Barasa is not our employee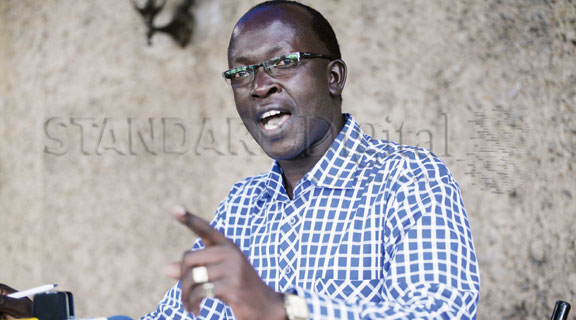 By Standard Digital Reporter
NAIROBI, KENYA: Mediamax Group has distanced itself from Walter Baraza refuting claims that the Eldoret based journalist, who is wanted by the International Criminal Court (ICC) for witness tampering, is their employee.
After ICC prosecutor Fatou Bensouda released a statement on the warrant of arrest, it emerged that Walter Barasa claimed to work for the Mediamax Group on his LinkedIn profile.
In a statement published in their paper, Managing Editor Maina Muiruri refuted the claim stating that Barasa is not linked to The People or any of its affiliate companies in any way.
"Walter Osapiri Barasa, on whom a warrant of arrest has been issued by the International Criminal Court, is not an employee of the Mediamax Group or any of its affiliate companies."
Conceding that Barasa did at one time work for The People as a stringer, Mr. Muiruri went on to say that the company terminated their arrangement.
"He (Barasa) has not filed a story with the newspaper for over one year. The People is no longer linked to him in any way and his self-description as Journalist, Trainer of Trainers at Mediamax Group is therefore erroneous," the statement read.
On Wednesday The International Criminal Court requested the Kenyan government to immediately arrest Walter Barasa and hand him over to the court for allegedly tampering with witnesses.
"The evidence collected so far indicates that there is a network of people who are trying to sabotage the case against Mr Ruto et al. by interfering with Prosecution witnesses. Walter Barasa, against whom compelling evidence has been collected, has been part of this network,", Bensouda explained in a statement sent to newsrooms.
In his defense, Walter Barasa has claimed that his refusal to co-operate with the Office of the Prosecutor (OTP) had led to the issuing of an arrest warrant against him.
Whether or not the Government will enforce the warrant of arrest is unknown as the matter is subject to procedures set out under the International Crimes Act 2010.