Game of horses as village polls draw near
SUNDAY MAGAZINE
By Peter Theuri | May 14th 2022 | 3 min read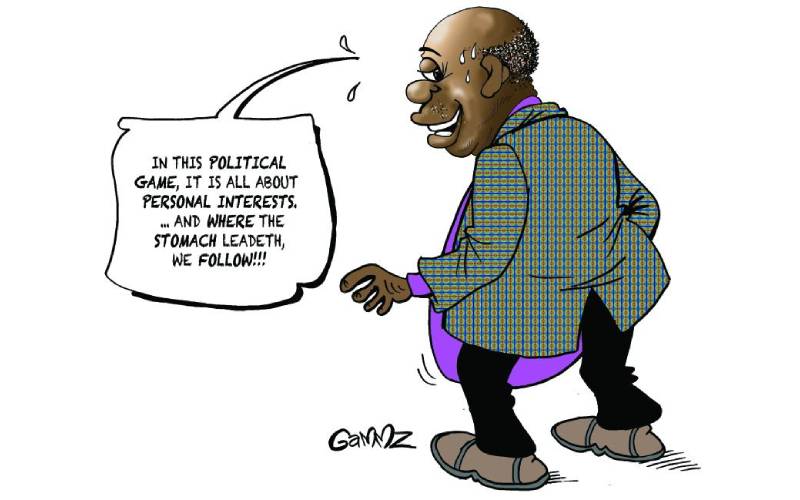 Cometh the elections, cometh the defections. The local media is busy with news of aspirants shifting parties every morning. While we normally thrive on propaganda, we now have enough news to keep people talking.
You remember a rumour this past week that Harold and Sue would fold up their parties, in essence dissolving two horses into one.
This is a procedure that even Science cannot make head and tail of, and the third horse, yours truly, has had to see a councillor, also a Member of the County Assembly, for professional therapy.
I am certain you will tell me no, it should have been a counsellor I saw instead, but then we have been suffering senior counsels out here showing great indecision.
Counsellors would tell me that the merging of two horses boosts chances for the third horse, which is not true. The councillor told me just what I wanted to hear.
"Tell them that it is illegal for the two leading candidates to form an alliance," I was advised. "As the leader of the Judiciary, you understand the constitution!"
Our constitution is a creation of Harold and it changes when he changes his mind, which is, thankfully, almost never.
Before I could pass my message to Harold, Paul, Clarissa's son, told us that she had spotted Kinuthia in the company of men allied to Sue.
We were initially not worried as Kinuthia is part of our intelligence team that collects information from Sue's camp, the information we could use to strategise if Harold agreed to think outside his cassock.
But when the media was called over by Sue, it became apparent that we had lost Kinuthia.
"I have joined Sue because there was no transparency on the other side. We signed agreements I could not see, or read!" Kinuthia said.
For one, Kinuthia has always had an eye problem. Even if he did not, he dropped out of school at a pretty young age and cannot read. Regarding transparency and opacity, it is hard to explain to an illiterate man that Harold is a man of solid values, and can never, thus, be transparent.
Sue approached me to be her running mate and I was infuriated at the request. She was to interview several people, including new recruit Kinuthia, for the position, and I was asked to attend the interview on Tuesday morning.
"I cannot, and would never, do such a thing," I told a gathering of about three. "I am a big man and no candidate ever picked by Sue would match my qualifications. This is an insult!"
But come Tuesday morning, eagle-eyed people saw me sneak into Believers Entertainment and Enlightenment Retreat (BEER), Sue's church. By the time I left, word was that I had defected from Harold and was seeking to be Sue's running mate.
You see, in this political game, it is all about personal interests, and where the stomach leadeth, we follow. However, if there is a candidate you should trust, it is yours truly.
Time will vindicate me. I attended the interview, alright, but that was planned. I was there to listen to the tactics that Sue plans to use now that their joint ticket with Harold is not proceeding. I could then use them to help my thankless uncle or to advance my own bid.
On Friday, Kinuthia, who had disappeared from our radar, called me and told me he wanted to address the media.
He had returned to Harold's fold, he said, after realising that Sue's was more organised and that it needed people who had better-grasping power and memory.
That same day, Clarissa told us that she was joining Sue's band, citing "a lot in common" with Sue. Two exes ganging up against Harold would be a dangerous game; nothing beats the power of an XX chromosome.