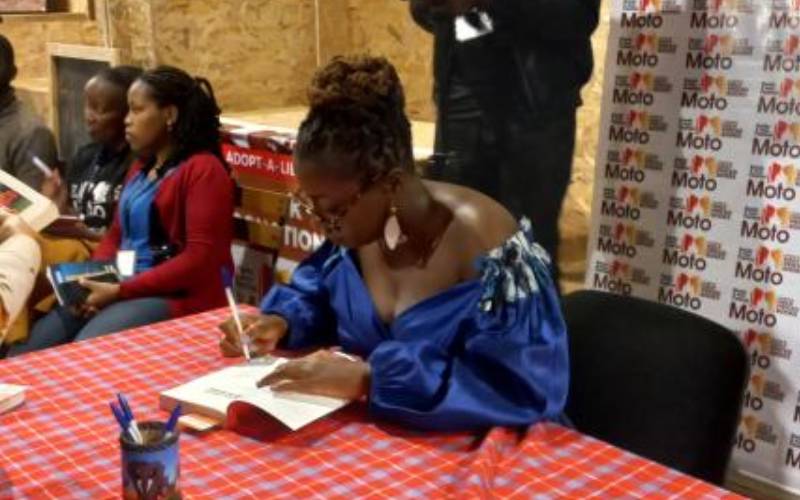 The MOTO Books and Arts Festival comes to an end today after four days at the Village Market, Nairobi.
The festival, in its first edition, has been running since Thursday April 21 under the theme 'Firing up African Literature. It coincides with World Book Day that falls on April 23.
According to a brief, the organisers seek to "fire up literature and cultural enthusiasts, build sustainable platforms that connect the literature ecosystem and provide a global platform that drive cultural and literal positive impact to the society."
The event is a mix of exhibitions, masterclasses, and conversations around the world of literature and publishing.
The panellists and exhibitors are drawn from the writing and publishing industry, educational institutions and other creative industry stakeholders.
Today it will include a book reading session themed 'Story Telling and Writing for African Children' and the main showcase of the festival, the exhibition.
The last three days have seen curated talks and conversations featuring the likes of 'Sex Lives of African Women' author Nana Darkoa (pictured below), and Kenyan writers Sitawa Namwalie and Silas Nyanchwani.
A panel made up of Darkoa, Nyanchwani and literary blogger James Murua on Friday evening engaged the audience in a conversation on the 'Democratisation of African Literature' that saw a lot of curiosity on the treatment of sex and sexuality. Nyanchwani in the author of 'Sexorcised'.
According to the festival's website, it (the festival) "will highlight the transformation of African literature, provide a stage for prolific African authors and cultural icons to showcase books, Art and culture."