I make music for Hollywood – Draze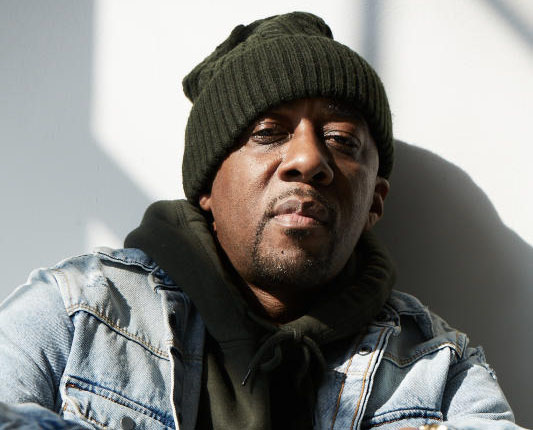 By the time he was five, Draze was already playing in his mom's marimba band. However, his mother was not just another bandleader; Draze is the son of powerhouse marimba and mbira performers Dumisani Maraire and Lora (Sukutai) Chiorah.
Moreover, he is the younger brother of major Zimbabwean songstress and former touring artist Chiwoniso. Chiwoniso Maraire was an internationally known Zimbabwean singer, songwriter, and exponent of Zimbabwean mbira music. She died in 2013 of suspected pneumonia.
"The Marimba is the mother of the xylophone. It is a wooden instrument played with rubber mallets within an orchestra. The instrument resonates sound through tubes in the bottom. Within an orchestra, there is a bass, baritone, two tenors, two sopranos and a lead soprano," says Draze of the instrument that made his family a musical powerhouse.
Draze's father Dumisani Maraire Sr. is a well-known Mbira and Marimba player. He is credited for bringing Zimbabwean music to America, the African Jazz. His friends were Donny Hathaway and Hugh Masekela. Hugh Masekela would later play at his funeral.
Dumisani's last-born son Draze continues his legacy as an artiste primarily making music for Hollywood television shows and films. He credits his parents for the musical concepts that have made him a success.
"My earliest memories were of him (his father) performing to packed audiences with everyone going crazy," says Draze.
Draze's sound is a blend of traditional African music with a touch of Hip Hop. He calls it Ancestral Art. His new single, Born to Win, connects with the continent in a meaningful way, and boasts of a Shona language chorus.
"I have walked through villages in Africa and lived in ghettos in America. My music is a bridge between these places. You are going to hear traditional instruments but you are also going to hear trap drums and scratches. I guess my message is that the way forward is back. So I am taking you back to the future," he says.
Draze has been making music longer as an independent artiste through air-plays than an original score artiste making music for television and film placement.
"When I write for Hollywood, I do even splits with myself and producers of the tracks. We keep everything simple and easy, which ensures we all make good money without all the fighting that most teams go through. It is about completing the song for the client and moving on to the next one," he says.
The musician's advice to young African artistes is to be authentic. Do not try to sound like Atlanta or Miami or LA. Be you and do you. That is what is going to be attractive and is what is going to make you unique. The reason Afrobeat is blowing up is because it is authentic and unique to Africa."
Writing music for mainstream radio singles or an album is not necessarily the same as writing music for television or film, as Draze goes on to explain.
"Television and film is more about creating a mood than it is creating a hit. I have a team of producers I work so we can keep churning out materials. There are more television networks than there have ever been and they all need music. Our job is to create it for them," says Draze.
We prompt the musician during the interview on his response on the responsibility of established African artistes giving a platform to other African artistes especially in a market as lucrative as the US.
"To be honest, this world is really about who you know. If you are talented and have the right relationships, you will get a shot. I got on (Hollywood music making) because of a relationship. The people I am able to put on are because we have a relationship. Networking is huge; however, you can get yourself a manager who can advocate for you," he says.
He adds: "LA (Los Angeles) is a different world. There are people here from all over the country that came to chase a dream, so there is a ton of artistes." Draze confesses to having at least 10 siblings, who are all doing music or thinking about it.
"I never felt any pressure to do music, it came naturally. When your mother and father both have Marimba bands and all of your older siblings play, it is kind of hard not to learn to play. From a young age we all played mbira, marimba and drums," he says.
The musician is focused on good production: "Our plan is to put out a video every month for six months. We are an independent label so we do not have all the contacts that a major label has.
The only way I can compete is by providing content that people really rock with. It is a large undertaking though. Videos can be a lot of work because I am a perfectionist, so it is not coming out until it is right."