Suzanna Owiyo: I actualised my dreams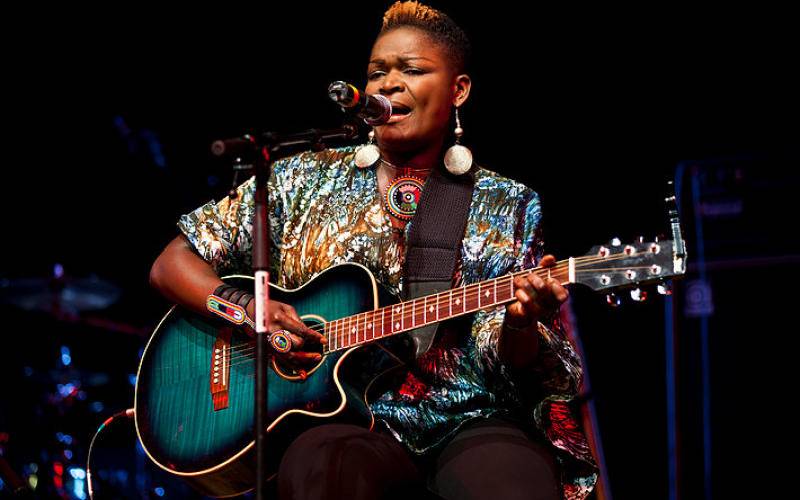 The kind of people Suzanna Owiyo has met in her music career would leave many of us green with envy. From presidents to renowned artistes to celebrities.
Owiyo has not only met former US president Barack Obama, but the two had a casual chat at the end of one of her performances.
She has met former French President Nicolas Sarkozy, former US President Bill Clinton, Russel Simmons, Morgan Freeman, and Carla Bruni and her husband.
On her living room wall, she has a giant picture of Nelson Mandela and her.
I can see that picture from where I'm seated in her magnificently well-lit patio, which she has turned into an office.
"Yeah, I would also have blown my picture with Mandela like that, if I had one," I tell her.
"I did! Being a Luo, what do you expect?" she says and we burst into laughter.
I mention the people I know she's met. "Bill Clinton, Russel Simmons, Morgan Freeman…"
"Mhm…" she says, then continues…Alicia Keys, Jada and Will Smith… I don't know if you know Patti LaBelle?"
"Of course I do, she's legendary!" I respond.
"Who else?" she pauses; "Aretha Franklin and of course Oliver Mtukudzi. Yvonne Chaka Chaka, Mbilia Bel…"
Then, there's Akon and Wyclef Jean. It soon becomes clear that we can't talk about all of them.
Meeting Obama
Owiyo has met Obama three times. The first time was in 2006, back when he was a senator. Then US Ambassador Michael Ranneberger, had organised a meet and greet at the ambassador's residence.
"I was invited, so even before meeting Obama, I was like, 'Okay what do I carry?' Because I wanted him to remember me. So I carried my two albums," says Suzanna.
"I waited on the queue and when my time came for introduction, Ranneberger told him: 'Meet one of Kenya's best female singers.' "Obama asked, 'Where are your tools?' I had my tools with me, my two albums right there in my handbag and I gave them to him. I was smart to have thought of that!"
The second time she met him, he was president of the United States. She had performed at Kasarani before the main event where Obama would give his speech. It didn't look like he was at the venue during her performance but he had been watching the event from his car the whole time.
"Eric Wainaina and I were called by the secret service and they told us we had to remain behind as other people left. We were put somewhere by the secret service. Raila was there, Kalonzo, Martha Karua - they were also with us.
"They went in first, then we followed. So when I went in, I asked him if he could remember me and he said, 'Yeah! I remember you very well'."
Mimicking Obama's tone she continues, 'Good performance! I was watching you'.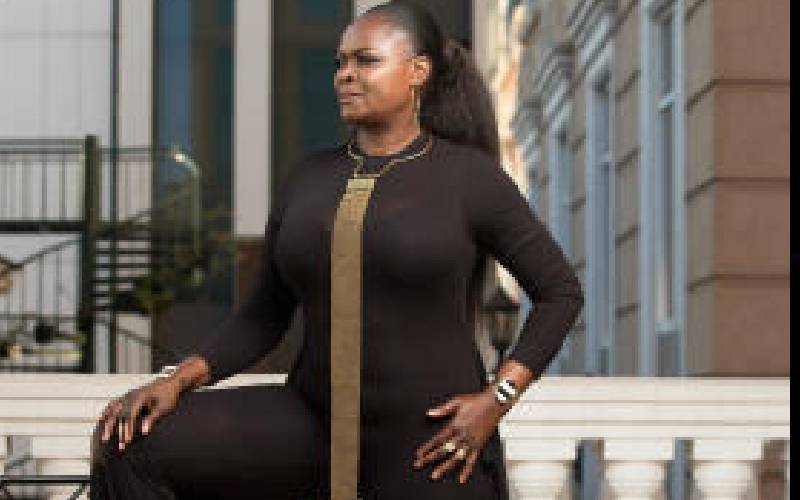 "I asked him. From where?" Then he explained. He had been watching the event."
They were basically old friends by the time she met him for the third time. He was visiting Kogelo, where his sister, Auma Obama, was launching the Sauti Kuu Foundation. "I got the opportunity to perform during the luncheon. That was something. This time I didn't have to introduce myself!" she says, beaming. "But he is such a beautiful soul. Such a beautiful soul."
Star struck by Oprah Winfrey
After Owiyo had been introduced by Tom Cruise for her performance at the Nobel Peace Prize Concert in 2004, in Oslo, Norway, music legend Patti LaBelle was in the corridor, waiting for her turn to perform.
"You know what she told me" (imitating Patti la Belle's voice) "'Wow! You sing so well, you made them clap!'"
Coming from Patti Labelle, it was a huge deal to her, and then the icing on the cake was that TV mogul Oprah Winfrey followed soon after.
"I was meeting Oprah for the first time, so you can imagine how star-struck I was. We were all on set for the interview, which is where I met her," says Owiyo. "When people were mingling, I went to say hi and told her I was from Kenya. She said, 'Mm, I love your skin! Dark chocolate!' Heh! I was like, 'If Oprah can say that about my skin!"
She asked her what it would take for her to visit Kenya.
"That was a bit bold, because I was like, 'Can I even invite this woman to come to Kenya?' But she told me (adopts an American accent). 'Oh, there's no problem, I can come!' But it was not going to be easy because she has a packed calendar and all that. But she told me it was possible."
Oprah had not forgotten her when they met again in 2008/2009 at London Hyde Park where they were celebrating Mandela's 90th birthday.
"We were having dinner - there was an auction dinner before the concert. After the dinner, people were given time to interact so I went to say hello to her. I asked her if she remembered me and she said, 'Yes! You're the singer from Kenya!'"
"It was around the post-election violence and she asked me how Kenya was doing.
She knew what had been happening in the country and she had all the details about the post-election violence, so I realised that they follow what is happening here. I said it wasn't good but I was hopeful that things would be okay. I was touched that she could remember me and that she was concerned about what was happening in Kenya," says Owiyo.
Nelson Mandela was special
That was the concert during which she met the revered, larger-than-life Nelson Mandela and took the picture that sits in her living room today. She was one of the artistes who had been invited to perform at the concert, to a crowd of 50,000 people.
"All the stars present were allowed a meet and greet photo opportunity. I look at that photo and I feel proud," she says.
They did not talk because everyone among the few who had been chosen for a photo op was clamouring for an opportunity to meet him. "I think Mandela to me was special and just being on that platform celebrating Mandela made me look at him differently. I've read about him but meeting him personally changes you. Just reflecting on the struggles, what he went through to get South Africa to where it is now.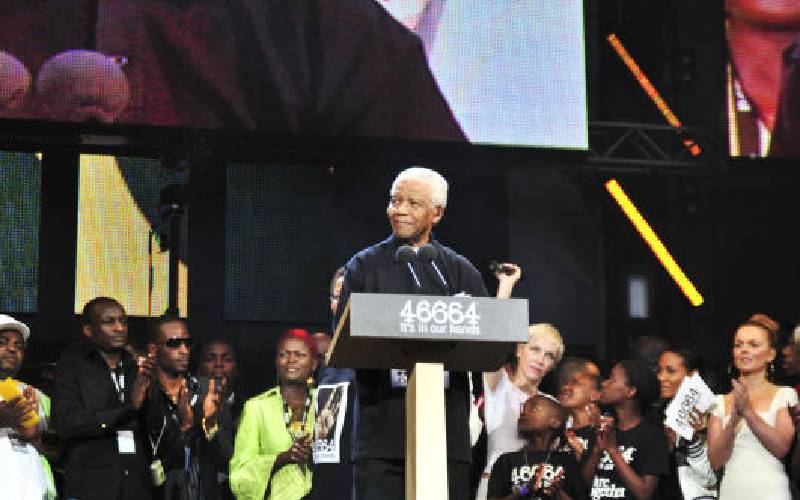 "I also looked at my music differently. Like, why am I here, sharing this platform with all these amazing people? There has to be something about it. So I came out of there with a different mindset. I reflected more on my role as an artist. What am I doing to also impact people? What legacy do I want to leave behind? How will people remember me?"
Galaxy of stars
Everyone she has met would warrant a page on its own - Alicia keys is very sweet as a person, she says. She met her at yet another Nelson Mandela concert in New York. Jada and Will Smith are very warm as a couple. "Lovely couple," she says, although she probably needs to follow up on the invitation she had extended to Will Smith to visit Kenya. Carla Bruni was warm, welcoming and taller than her husband, she remembers.
Owiyo describes Yvonne Chaka Chaka as warm, her big sister and admires her work and what she stands for.
Her very good friend, the late Oliver Mtukudzi was present for that too. "He is Zimbabwe's darling. Oliver is such a star. We became family friends. Any time he came to Kenya, he would let me know. Sometimes I would go pick him up at the airport with his wife and the manager. He has come home for dinner. I have been to his home for breakfast. He was like my big brother. It is unfortunate that he is no more," she says.
Did she dream of her life turning out this way? Yes and no. "I'll surprise you," she says. "I'll surprise you because when I was young, I used to have this dream that I was on stage performing and people would clap for me. I had that dream for quite some time."
But despite having a literal recurring dream about it in childhood, never in her wildest dreams did she think she would end up being on the world stage, meeting all these people who regard her as being on equal ground with them.
"It makes me think, 'You mean these people are this simple and you can easily approach them? Meeting them has given me a different perception of life. There is what people see out there, but internally, what do you feel as an individual? Just be you. Life is never complicated," she says.