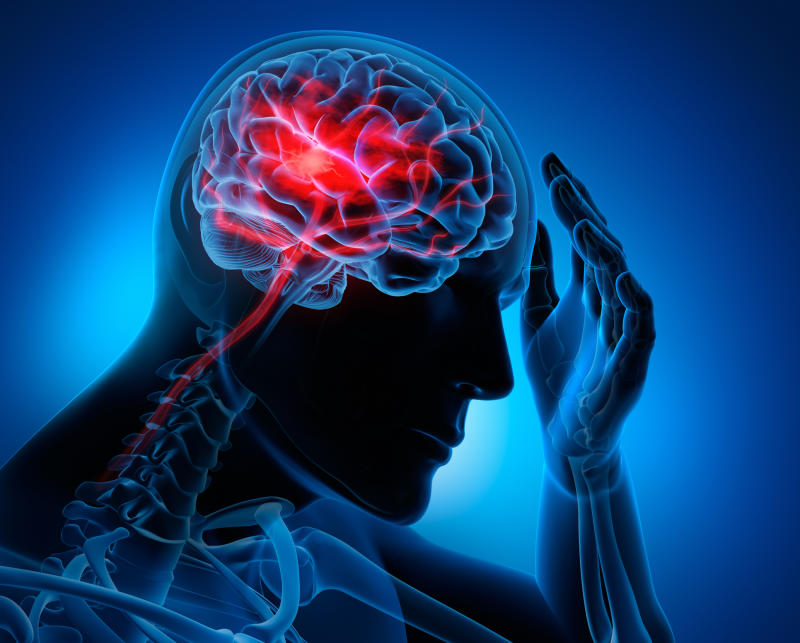 Brain and spinal surgeries are delicate procedures that leave no margin for error by the surgeon. At least not without causing grievous harm to the patient. And in addition to the complexities involved, finding the injured part isn't an easy affair.
Each of the brain tissue performs different functions and due to the sensitivity of the procedures, doctors have to almost always open up the brain to deal with a problem.
In the case of removing a brain tumour, the surgeons mostly use a process known as neuro navigation, where a doctor uses cameras to see inside the brain.
A navigation system has different components; a camera which illuminates infrared lights to a reference frame, which then illuminates light on the head frame which holds the patient's brain.
Read More
Kenya boasts of only 17 neurosurgeons. This creates a ratio of one neurosurgeon for every 2.5 million people and in East Africa, 1 neurosurgeon to 11 million people.
There are at least 10 to 15 cases per day on brain related injuries creating a need for quick and reliable machines that will provide real time data on where the injury is and solve it soonest possible.
One such machine, the neuro navigator, is only found in one hospital in Kenya. It is the only one of its kind in sub-Saharan Africa.
Mechanics
The neuronavigator is often used in tumour removals, especially the small intracranial tumours in adults and children and spine operations. It is also used in the treatment of Parkinson's disease.
The machine is used in planning a surgical approach to the targeted brain lesion with precision, confidence and safety, avoiding areas of the brain that directly control function during tumor surgery. During spinal fusion surgeries, done to treat back injuries, it is used to improve accuracy.
Normally in neurosurgery, surgeons rely on CT scans and MRI, which then leads them to figure out how and where the lesion might be using their neurosurgery knowledge. This can often lead to errors. But with the revolutionary development of the neuro navigator, things are much easier.
The navigator can locate even a one to two millimetres wide lesion and confined tumours buried deep inside the brain. It also helps position a catheter (a tube) in the brain more seamlessly.
Using the machine, a surgeon is able to analyse the 3D image presented on the screen. The surgeon can also view in real-time on the screen, the tip of an instrument being used in locating the lesion in the corresponding images.
Despite its steep cost, the upsides make it a worthy investment for any neurosurgical department. It reduces the incidence of errors and the length of surgery. There is also a marked reduction of number of wounds on patient's head and ultimately, provides a shorter hospital stay.