11 sure-fire ways to reignite your stagnant career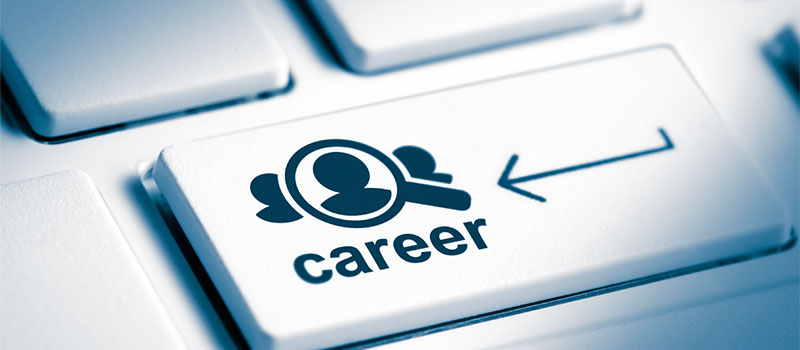 1. Audit your career
First things first, it is crucial that you take a critical look at your career. "When a job becomes routine, it is easy to lose sight of one's goals and passion" says career coach Shamiah Tom, the managing partner at Periperi Agency. If you haven't done so already, write down your goals and map out your career path. Is your current role in alignment with your short and long term goals? If not, consider negotiating for a role more suited to your skills and goals. Look for opportunities or projects beyond your job description which highlight your strengths. Ideally, each role should prepare you for the next one. If the compensation package is making you unhappy, consider talking to your supervisor about the possibility of a review. Whatever happens, a career audit is a simple way to keep you on track. Remember, you are in charge of your career and where it takes you. If you have the means, consider working with a career coach.
2. Network horizontally
The key to success in the current job market is networking. If you're sitting behind a desk all day and only interacting with your colleagues, your career is likely not to expand. "Clubs, alumni associations, other professional associations are a good place to start connecting with people in your field," advises Shamiah Tom. Focus on horizontal networking, which means connecting with your peers rather than those higher up the ladder. Your peers are more likely to alert you on new job opportunities, they can give you insider information on which companies are great to work for, they understand where you're coming from and are likely to share your dreams and goals. Your peers will also start taking more senior positions, becoming even more valuable contacts. However don't ignore senior contacts either, they come with their perks.
3. Volunteer
Volunteering is an amazing way of acquiring and developing new skills, while also expanding your network. According to a survey done by LinkedIn, 42 per cent of hiring managers say they see volunteer work the same as previous jobs. "When you've grown in your career, volunteering can become tricky due to time constraints. However, with proper planning you can do it," Shamiah Tom says. Look around you for opportunities to do something great for your community -- from cleaning the neighbourhood, mentoring teens to feeding the needy. Lend your professional skills pro bono to those who can't afford or non-profit organisations. If you're aiming for leadership positions, volunteer to sit on important boards for non-profit organisations.
4. Chat with a mentor
If you're feeling stuck in your career, reach out to a mentor for advice. With the benefit of experience, a good mentor will steer you in the right direction. "Remember, a great mentor has been there and done that. A quick chat with them can open your eyes. With the help of a mentor, you will manage to work smart rather than hard and reach your career goals even faster," Shamiah Tom says.
5. Become a mentor
An often overlooked ways to grow your career is becoming a mentor. A study by Sun Microsystems found that both mentors and mentees were more likely to get a raise than people who didn't participate in mentoring. Mentoring can boost your leadership skills, and help you get clarity on your own path and goals. That aside, doing good will fill you with a sense of pride and boost your confidence in pursuing your career goals.
6. Develop your online brand
If you don't have an active LinkedIn account, create one now. If it's only half done, like most accounts, finish it. Don't stop working on it until you feel it's 100 per cent perfect and up-to-date. Why? "LinkedIn is an excellent way to connect with HR managers and apply for new job opportunities," Shamiah Tom says. While LinkedIn is considered to be the professional social platform, also leverage Facebook, Twitter, and Instagram to your advantage.
7. Take a class
"You grow old when you stop learning" says Shamiah Tom. "If you want to gain and develop new skills to cure your career slump, signing up for a course is the way to go," he adds. If you're wary of advanced degrees and the time commitment they require, sign up for short courses. Consider free online courses – there are a bunch of high quality free e-courses taught by qualified professors and celebrities. Continued efforts to hone your skills will always look good on your resume.
8. Reconsider your loyalty
Are you loyal to a company that offers little opportunity growth? This might be a major contributing factor to your career rut. According to Forbes magazine, employees who stay in a job for more than two years consistently could see a 50 per cent lifetime income loss. Concurring with these statistics, Shamiah Tom recommends staying in a job for at least three years before moving on. "The first year is for learning while the second and third years are for mastering your skills. After that, it is easy for one to stagnate in a position." While a loyal employee is an asset to any company, remember to also be loyal to yourself and your goals.
9. Get a side hustle
If your job is boring, you can utilise your leftover energy in a side hustle you're passionate about. You might be surprised to find that the side hustle grows into a viable business/career. However, don't be in a hurry quit your job to pursue a side hustle which isn't well-established.
10. Future-proof your career
Always be on the lookout for new developments in your field and keep your skills updated. For instance, learn how to use new apps and programmes to make your job easier and give clients a better experience. Look beyond the local community and open your mind to global standards and techniques. This will increase your value as an employee and might even lead to new a new exciting career path for you.
11. Take time off
Rather than making a huge change, the right approach to reignite your career might be taking a break. If your job is demanding, you might be burnt out. Taking time off, even if it's just a long weekend, can refresh and energize you, and lead to more inspiration and motivation at work.