Make elegant political statements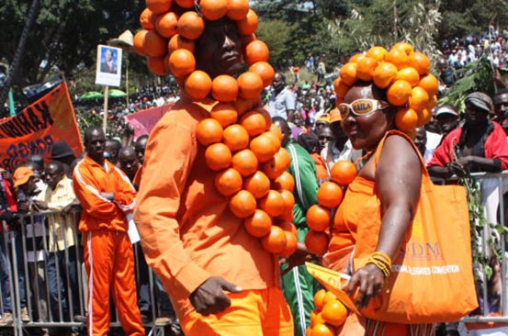 NAIROBI: Curtains up. The political theatre has come to town. Sixteen months to the next general election. Political rallies are now the order of every weekend. And what politicians are spewing is just as newsy as what they are wearing.
With social media, news — especially bad news — travels pretty damn quick.
Memes are spun, and go viral, to the enjoyment or detriment of different political camps. Which is why a politician who is running for office should take their dressing as serious as an election results' tallying. Why, the internet never forgets.
If there are folk who throw all dressing rules out of the nearest windows, it is our politicians.
During the electioneering period, "designers" who create outfits for different political affiliations make a killing; and the same can be said for what these "designers" literally do to couture.
Politicians may be busy bees, but they should not delegate every last dressing decision to their ragtag team. Do not give a nod to just any "designer" suggested to you.
Remember that, ultimately, it is your image that is on the line.
Sit down with your glam squad and come up with distinctive gear. Think and act like a billion dollar brand.
Do not follow the cattle. You do not have to, for instance, throw on the whole Maasai shuka if you are campaigning in Maasai territory. Too much of an apparel is kitsch. Instead, have shuka detailing on your coat's lapel or your t-shirt's sleeve.
Besides, campaign t-shirts need not be tacky, even if your slogan is. You want guys to turn your tees into mobile billboards, 24/7; not to re-purpose them into dusters after one wash.
The adage rings true: "Dress the way you want to be addressed".
If you want to be called, "Honourable", you have to rock the pinstripes. The only exception to this rule is Senator Mike Sonko. This dude's allowed to break every dress code. Well, every court has its jester.
Any other politician who pulls Sonko-esque stunts may be laughed out of town way before the primaries.
Do your groundwork. Learning the culture of specific locales can help a politician to better navigate different electoral terrains.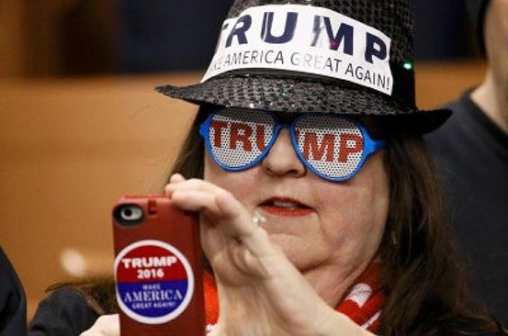 You want to fit in with the electorate, not to appear as, for instance, high and haughty. Or a square peg in a round hole.
DITCH THE COAT
Aviator glasses may be good for your blinkers, but some citizens may perceive it as a sign of distrust. That you are hiding whatever.
And gloves may save your fingers from turning into ice. But, in certain cultures, if you "press the flesh" while wearing gloves, folks may label you as bourgeoisie.
For dudes, if the weather allows, ditch the coat and fold your shirt sleeves when working the campaign trail; whether you are in the 'burbs or boondocks. Folded sleeves ooze a hands-on feel. It says loads. That you are a leader who is raring to get down to brass tacks like 2013.
Insignificant accessories, like a handkerchief, or two, can save a politician the blushes.
Meme alert: while working the crowds on the podium, never be caught dead wiping your runny nose with your fingers. A clean white hankie (and distinctly styled suit) can be a politician's defining symbol, a la former Zambian President, Kenneth Kaunda.
For a lady who is stumping, though heels scream, "Power", they may not be a perfect choice for political rallies.
Expect adrenalin-filled action at rallies. Expect the unexpected. Wear flats at such times, and leave stilettos in your car.
And that tight-fitting number showing all your curves could be a fierce photo-op.
However, in certain cultures, it may rub conservative or religious voters the wrong way. Plus, after you have sold your manifesto, you want to stand out.
You don't want the electorate to label you, Miss Standoffish. Be ready for accidents. It is not too much to ask of your campaign crew to be prepared. Always. A politician's campaign machinery should be ready for myriad eventualities.
In one chase car, pack First Aid kits, umbrellas, gumboots, change of clothes, makeup kit, ditty bag, the works. Just in case. In this game, especially if a politician is whistle-stopping, the show must go on. Or else. The electorate may cast protest votes if a politician goes MIA because of, say, pounding rain.
Happy days are back in Monrovia
Monrovia, the capital of Liberia, which suffered the brunt of civil war in the 90s and at the turn of the century, is slowly coming back to life.