Man was born to love
SUNDAY MAGAZINE
By Ann Mukei | February 14th 2016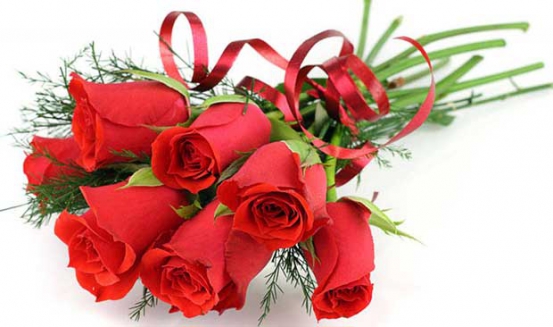 And now these three remain: faith, hope and love. But the greatest of these is love. (1 Corinthians 13:13)
The human mind is complex. The average person experiences a rainbow of emotion, sometimes in the shortest span.
Faith, hope, love, hatred, trust, joy, sadness, fear, anger and frustration, are some of the feelings man is capable of.
Of course, what he is feeling somehow governs him and determines his outlook at any given time.
For this reason, it is best to banish the negative ones as much as possible in order to stay sane.
Today is a special person's birthday – my mother. For this reason, I am celebrating with her, out of my love for her.
Then again, it is also the day we love and hate in equal measure: Valentine's Day.
This day of romance we call Valentine's Day is named after a Christian martyr and dates back to the 5th century, but has its origins in the Roman holiday Lupercalia.
When I attended mass last Sunday, the priest told us to love one another, so as to live in harmony.
He also asked us to love our neighbours, just as we love ourselves. He went ahead to ask the congregation to love their enemies — even those that have wronged them so.
He emphasised that without love, then all the things we do are meaningless. Is it not love that made you come here today? Is it not love that has keeps you going? He asked. Indeed, love — one of the strongest forces and energies in the world — is the answer to so many of the problems and challenged being experienced by the world.
It is the answer to that war that has been going on in Syria and Sudan for the longest time. It is the answer to that suicide bomber who is set to release a bomb on hundreds of innocent persons.
It is the answer to that boardroom talk that has reached a stalemate and threatens to erupt into an ugly incident.
Love is the answer to that long-standing family feud over land that is barely needed and that has seen brothers stop talking to each other.
Love is the answer to that aching hurt that needs the gentlest of reminders that someone cares, even a little.
Love is the answer to that starving street person who has not had a meal for more than 48 hours.
Someone once said that man was born to love, and there is no beautiful picture like that of a grown man cuddling his child or tending to his aging parent.
Everyone needs a little loving, though the world has become so cynical that some of us are not honest enough to admit it. We hide under blankets of pragmatism, idealism and illusionism, all in denial of the power of this palpable force.
Kahlil Gibran in his book the Prophet says: "Love has no other desire but to fulfill itself."
Today, choose to be valiant and love wholly and enjoy the love dance, then you will be able to share love with others. For is it not only through self-love that I can love others?
Happy Valentine's Day.
Valentine's Day is not all about romance
According to sources, approximately 150 million Valentine's Day cards are exchanged annually, making Valentine's Day the second most popular card-sending holiday after Christmas.