Presidential playlist: Barack Obama releases his 2021 favourite songs
STANDARD ENTERTAINMENT
By Davis Muli | Dec 18th 2021 | 2 min read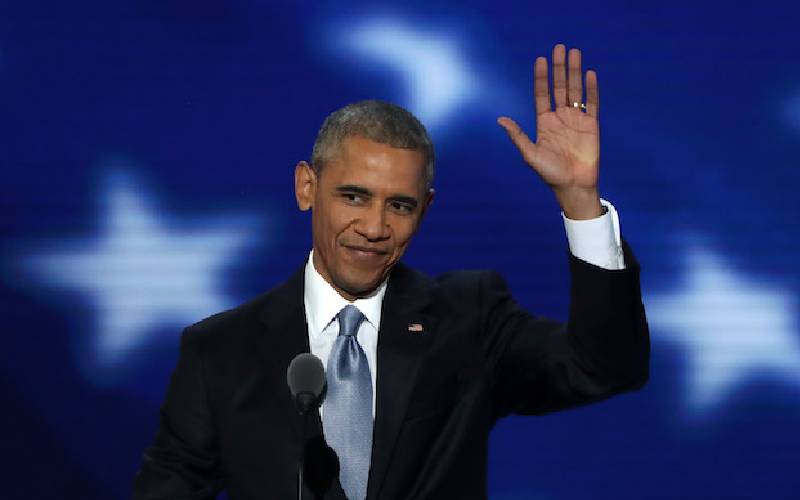 Former President of the United States, Barack Obama has announced his favourite songs of 2021. The eclectic list of 27 songs spans a variety of genres, from Jazz to Hip Hop and rock, with names like Lil Nas X and Lizzo's hit, 'Rumors' that features Cardi B.
Taking to social media, the former head of state admitted that he has always enjoyed listening to a wide variety of music.
Topping his annual list of 2021 favorite songs is 'The Only Heartbreaker' a song by Mitski Miyawaki, a Japanese-American singer-songwriter, who in the song expresses how she thinks of herself as the destroyer of the good things that come into her life.
"If you would just make one mistake…What a relief that would be…But I think for as long as we're together…I'll be the only heartbreaker," she sings in part.
Coming at second is another 80s-inspired song: The War on Drugs - 'I Don't Live Here Anymore'(feat. Lucius) which has more than two million views on YouTube barely four months after it was released.
The list also includes Touareg artiste Mdou Moctar and Ghanaian Genesis Owusu.
"I've always enjoyed listening to a wide variety of music, so it's no surprise that I listened to a little bit of everything this year. I hope you find a new artist or song to add to your own playlist," President Obama tweeted.
And as has now become a norm for the father of two, Obama declared that art, especially a time when the world is battling Covid-19, is nothing but nourishing.
"Art always sustains and nourishes the soul. But for me, music and storytelling felt especially urgent during this pandemic year," he said.
Here is the complete list
1. Mitski: The Only Heartbreaker
2. The War on Drugs ft Lucius: I don't live here any more.
3. Mdou Moctar: Tala Tannam
4. Adia Victoria: Magnolia Blues
5. Durand Jones & The Indications / Aaron Frazer: Witchoo
6. Esperanza Spalding: Formwela 10
7. Brandi Carlile: Broken Horses
8. Genesis Owusu: Gold Chains
9. Little Simz: Woman (ft Cleo Sol)
10. Farruko: Pepas
11. Spice: Go Down Deh (ft Shaggy and Sean Paul)
12. Jon Batiste: Freedom
13. Wye Oak: Its Way With Me
14. Nas: Nobody (ft Ms. Lauryn Hill)
15. Allison Russell: Nightflyer
16. Lil Nas X: Montero (Call Me by Your Name)
17. Yotuel / Gente de Zona / Descemer Bueno: "Patria y Vida" [ft. Maykel Osorbo and El Funky]
18. Tammy Lakkis: Notice
19. Teddy Afro: Armash
20. Courtney Barnett: Write a List of Things to Look Forward To
21. Aventura / Bad Bunny: Volví
22. Isaiah Rashad: Headshots (4r da Locals)"
23. Yebba: Boomerang
24. Mo3 / Morray: In My Blood"
25. Yendry: Ya
26. Lizzo / Cardi B: Rumors
27. Parquet Courts: Walking at Downtown Pace