'I am Samuel' film ban echoes 'Rafiki' story
STANDARD ENTERTAINMENT
By Faith Ngina | September 26th 2021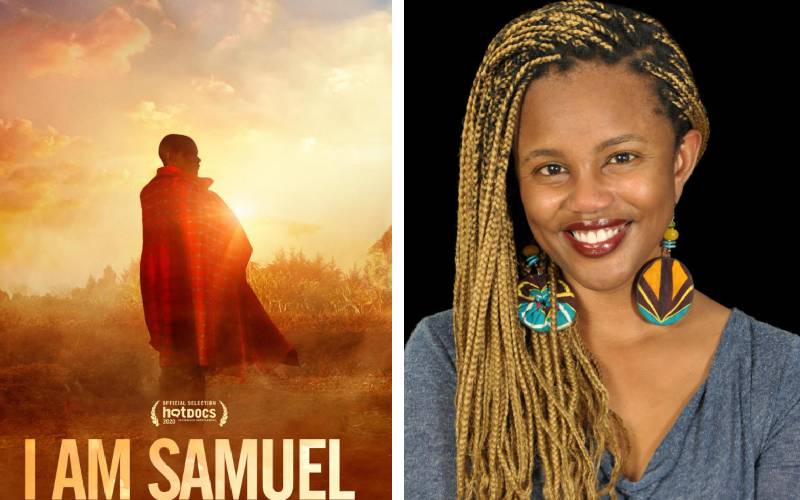 The Kenya Film Classification Board (KFCB) this week banned the release of the film 'I am Samuel', saying it is not suitable for viewing by Kenyan audience.
In a statement, the board said the film's content attempted to normalise same-sex marriage as an acceptable way of life, violating Article 165 of the Penal Code and the Films and Stage Plays Act Cap 222, which outlaw homosexuality.
The ban brings to mind the ban of Wanuri Kahiu directed 'Rafiki' in 2018 and the debate that followed.
However, the ban was lifted by High Court judge Wilfrida Okwany to allow the film's screening for seven days so that it could be submitted for the Oscars.
The debate on banning films is not new in Africa. Last year, a Nigerian lesbian film opted to go online to avoid the censorship board.
"I really feel that the censors board is playing a big part in stopping these kinds of stories from coming to the big screen... and it is really stifling creativity," the producer Pamela Adie told Reuters.
And in South Africa in 2018, the ban against the film Inxeba made news.
Film's impact
Writing in The Conversation, earlier this year, Trevor Ncube an associate professor in the University of Zimbabwe argued that dimming such films does not dim their impact.
Some critics have argued that the bans actually give more prominence to films that would have otherwise have received little attention.
"In Africa, films have become popular social texts. The informality of circulation, and affordability of pirated films, has ensured that film has overtaken literary or text-based genres in influence in many parts of Africa," wrote Ncube.
He went on: "Although initially banned, their (Inxeba and Rafiki) reception by viewers in and outside Africa has shown that they can start conversations on diverse social issues relating to non-normative African gender and sexual identities."
On the 'I am Samuel' ban, KFCB said the film tries to influence viewers into believing that the older generation, which was once against the LGBTQ+, is slowly buying into the practice of same-sex marriage; and that the film also violates Article 45 of the Constitution, which recognises the family as the basic unit of society.
Making waves in world of shipping
Kenya's first woman Kenyan maritime pilot is now the second in command of a cruise ship, Celebrity Edge, after she was promoted to first officer.