Court reverses deregistration of artistes agencies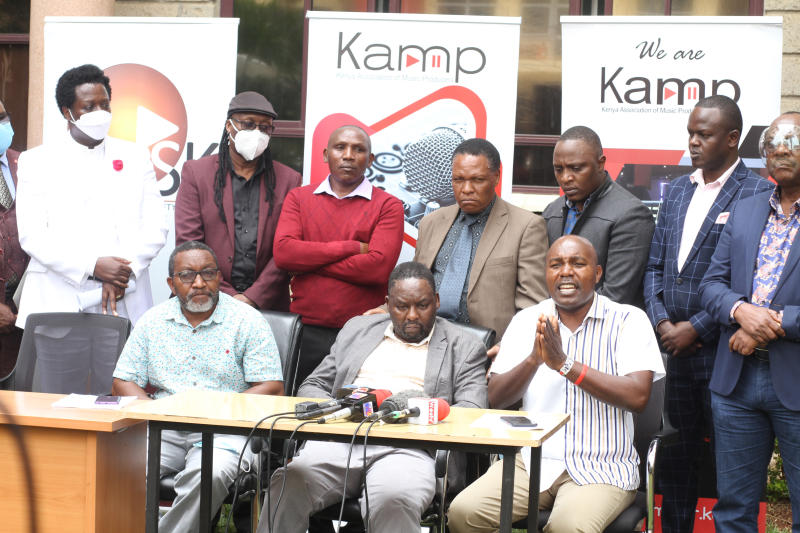 The deregistration of three artiste management organisations by the Kenya Copyright Board has been reversed by the High Court.
The court allowed the Music Copyright Society of Kenya (MCSK), Performers Rights Society of Kenya (PRiSK) and the Kenya Association of Music Producers (Kamp) to continue operating until November 3, when their application challenging the deregistration will be heard.
This comes even as the three admitted that their members got less than half of the collections as royalties, one of the issues that saw their regulator, the Kenya Copyright Board (Kecobo), seek to deregister them last week.
At the time, Kecobo executive director Edward Sigei said: ''The decision was arrived at after the the organisations failed to meet conditions stipulated in the provisional licences set out by Kecobo directors in April 2021."
Among the conditions was allocation of 70 per cent of revenue for royalty payment. The board accused the organisations of distributing only Sh41 million out of Sh114 million collected.
Displeased with the decision to revoke their licenses, the organisations moved to court.
Their case was certified as urgent, and Justice Weldon Korir set aside Kecobo's decision pending the November hearing of the case.
Speaking at a joint press conference yesterday, the organisations admitted that only 35.9 per cent had been distributed to artistes, with Sh79 million going into operational costs.
The associations argued that due to Covid-19 impact on the industry, they had fallen short of the Sh300 million target collection, a situation that hit its operations.
They singled out the closure of entertainment and hospitality joints, and Covid-19 restrictions in the public service vehicle (PSV) sector as factors that had led to dismal earnings.