The gamble when celebs run business empires with family
STANDARD ENTERTAINMENT
By Effie Wambui | Nov 14th 2020 | 4 min read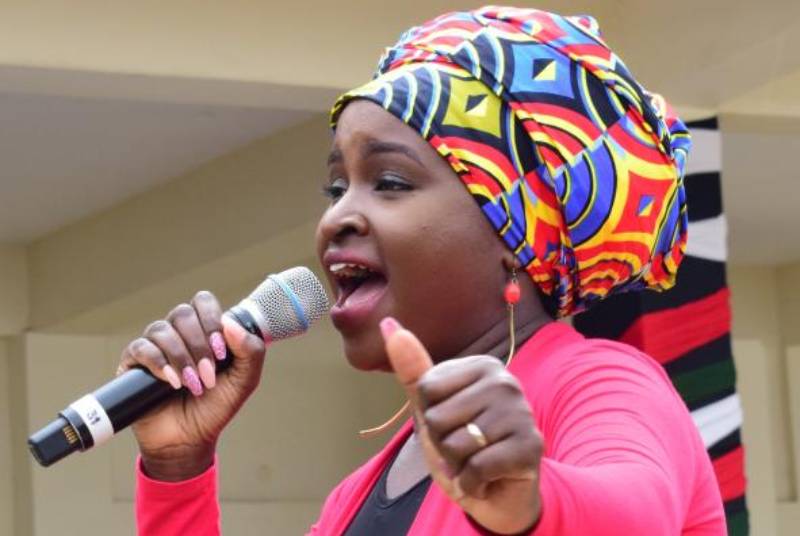 A legal battle that has been ensuing between American multi-talented singer Britney Spears and her father Jamie Spears has scaled to new heights.
This week, a US court rejected the pop star's move to have the father removed as conservator of her estate.
With a group of her fans leading the "Free Britney" movement, the family mess is now making international showbiz headlines with Britney's lawyer saying she is 'afraid' of him and cannot keep on performing as long as he held the conservator role.
Britney has not been in-charge of her financial affairs for the last 12 years, a decision that came about under a court-enacted agreement in which the father was granted to make decisions on her behalf, a legal role played for one suffering mental health or dementia.
'The Oops! I did it Again' hit maker's alleged mental meltdown took place in 2007 after her divorce from Kevin Federline that led to the loss of custody of her two children. Since then, her father has been in charge of her financial affairs.
Britney is not the first celebrity to get embroiled in a possible career breaking showdown with a manager-parent. With a dozen entertainment and sports personalities being supported and managed by their parents, some of whom got them into the lucrative careers, good times move to nightmares the moment the affairs go sour.
Beyonce 'fires' dad
The world was shocked when award winning singer Beyoncé announced that her father Matthew Knowles would no longer be managing her. The father who, had been the sultry singer's manager since her Destiny's Child days, had quit his lucrative medical equipment salesman job to manage the group till 2011 when Beyoncé fired him.
"I've only parted ways with my father on a business level. He is my father for life, and I love my dad dearly. I am grateful for everything he has taught me. I grew up watching both he and my mother [Tina Knowles] manage and own their own businesses. They were hard-working entrepreneurs and I will continue to follow in their footsteps," she told a US Magazine then. Grapevine had it that the father had been stealing money from her.
Besides, it's no secret that the late music genius Michael Jackson didn't have the best relationship with his manager father Joseph Jackson. He described him as a "disciplinarian" and would often punish him and the brothers if they messed up their performances.
The estranged relationship progressed into Jackson's adulthood and it was revealed upon Jackson's death when the singer left his father out of his will.
Actor Gary Coleman's fate was much similar to that of Jackson. Upon his death, he had not spoken to his family in more than 20 years and they had been left out of his will. The "Different Strokes" comedy star fell out with his parents after they misappropriated his multi-million-dollar estate and left him dirt poor.
Rosy affairs to winning ways
It has not always been a sweet affair gone bad.
From international athletic icons like the Williams Sisters to Kenyan international singing quartet The Moipei Sisters, big talent successes have been recorded out of careers brewed and cultivated around family ties.
The Williams sisters, Venus and Serena, who have for years dominated the tennis world, owe it all to their father Richard Williams.
Williams, a tennis coach started giving lessons to the two sisters when they were four. After getting them into lucrative tennis tournaments, he decided to pull them out of a tennis academy to coach them himself.
Since then, the Williams have never looked back. They have made history as the most dynamic tennis family the world has ever experienced.
Kenyan homemade stars
Closer home, one of Kenya's most celebrated musical trio The Moipei Quartet attribute its success to the manager father Nicholas Moipei. The four Mary, Marta and Magdaline - born in 1993 – and younger sister Seraphine - born in 1995 – have become a world sensation working under the wings of the father.
At the age of 12 and 10, the four were chosen by the United Nations Children's Fund as ambassadors, thanks to their singing prowess.
Celebrated Kenyan gospel artistes Mercy Masika and Evelyn Wanjiru also have their music careers managed from home. Wanjiru's husband Agundabweni Akweyu runs her singing career while Masika's media shy heartthrob David Muguro is in-charge of her music production and management.
Wanjiru says working together with her husband of eight years has been one of the best decisions of her life.
"For starters, God brought him to my life so that he could use his to perfect His work in me. The strange thing is that he learnt music from YouTube and perfected his skills with time to become one of the best producers," says Wanjiru.
Another school shut over Covid-19
Kenya National Union of Teachers has asked the government to guarantee implementation of the set public health measures to curb the spread of the viru