Ruth Matete: he ditched me
STANDARD ENTERTAINMENT
By Pulse Team | October 19th 2012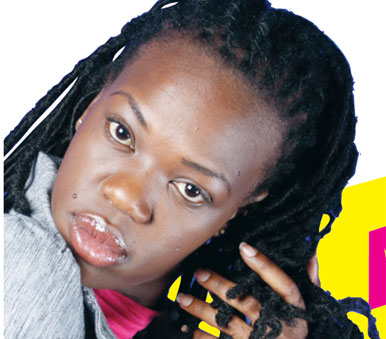 By Pulse Team
Ruth Matete, the talented singer who won this year's Sh5 million Tusker Project Fame (TPF) jackpot, opened up about her break-up with her former boyfriend.
The versatile church girl confirmed to Pulse that her love affair with her fellow academy mate, Jackson, is no longer a secret adding that; "My boyfriend is the one who ditched me. Not vice versa. I have moved on."
Ruth was responding to our gossip piece published last Friday.
"It is not true that I ditched my boyfriend. Two months before I went into the TPF Academy, he told me we were done. He broke the relationship and I am now over it. I am dating Jackson," she affirmed.
"Some people now think I am out of my former boyfriend's life because of the money and fame but that is not true. He is the one who pushed me out of it," she explained.