Lionel Messi breaks Instagram record for most-liked sports photo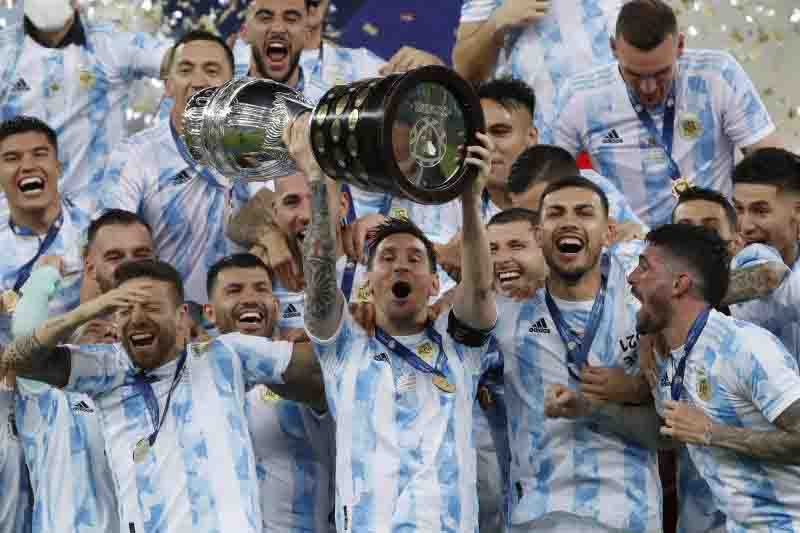 Just seven days after guiding Argentina to their first major title in 28 years, Lionel Messi has broken another record.
This time, unusually, his record comes not from his actions on the pitch, but social media.
The 34-year-old posted a picture of himself holding the Copa America trophy in the Argentina dressing room after they beat Brazil 1-0 courtesy of an Angel Di Maria goal.
The picture, showing a bare-chested and jubilated Messi captioned "What a beautiful madness! This is unbelievable! Thank you, God! We are the champions!" is now the world's most-liked Sports photo on the platform.
Messi's photo has currently garnered over 20 million likes.
Messi record eclipses his rival Cristiano Ronaldo's, who posted a touching tribute to football legend Diego Maradona after his death in November 2020 and got over 19 million likes.
The Argentinian's photo becomes the sixth most-liked post in the history of Instagram. It sits behind posts from musicians Billie Eilish, XXXTentacion, Ariana Grande and a world record-breaking photograph of an egg posted on January 2019 by world_record_egg.