Is this Kabras Sugar's year to deliver the elusive Kenya Cup?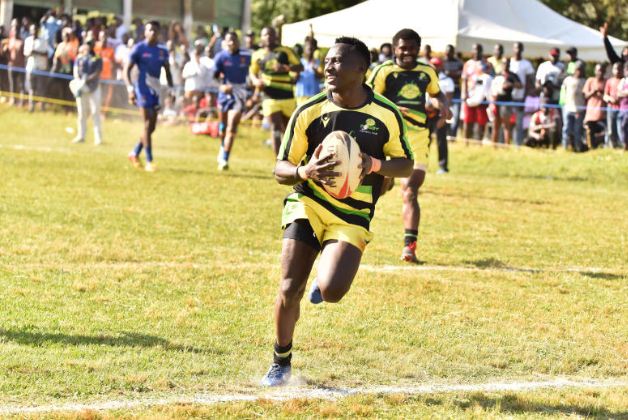 Kabras Sugar Rugby Club have the opportunity to end their six-year drought when they host Menengai Oilers in the 2021-2022 Kenya Cup final at Kakamega Showground in Kakamega, on Saturday.
The sugar men qualified for their seventh consecutive Kenya Cup final last Saturday after knocking out Strathmore Leos 29-9 in the semifinals to book a date with Oilers.
The Gibson Weru-led Oilers stunned many local rugby fans after they went against all odds to defeat defending champions KCB 24-17.
The last time KCB failed to qualify for the finals was in 2016, when they lost 8-7 to Impala Saracens. Since then, they qualified for four consecutive finals, winning in all editions.
Kabras will now face Oilers for the first time in the finals, hoping to end their losing curse at the finals, which has always come at the hands of KCB.
The sugar millers have lost in five finals against KCB (2015, 2017, 2018, 2019 and 2021). Their only championship crown was in 2016, when they played a different opponent, Impala Saracens, who have since been relegated.
Kabras Sugar's top try scorer Teddy Akala (six tries this season) said they're face a tough opponent in Oilers.
Speaking to Standard Sports, Akala said Oilers did them no favours in eliminating their tormentors, KCB.
"It is not going to be an easy ride to glory. Oilers did us no favours despite many seeing KCB as a stronger opponent. Oilers gave us a hard time during the regular season and we expect a tougher final. We had planned to face either KCB or Oilers and we now have to dig deep."
"This has been one of my best years of playing rugby. Dedication and hard work has seen me emerge as the top try scorer and I am thankful to team work and support from fellow players."
"It is amazing to reach the finals in my first full season with Kabras," said the former Western Bulls player.
Akala, however, believes it is time Kabras finally wins the Kenya Cup title after missing out on four consecutive occasions.
"It has been a painful journey for Kabras, losing four times to KCB. This is our year and I believe we will finally win it, if we play according to our set goals and tactics. We have home ground advantage and fans to cheer us," said Akala.
Oilers was promoted to the country's top tier league in the 2017-2018 season. Since then, the team has finished 8th, 6th and 3rd.
"Qualifying for the final is a culmination of the hard work we have done for the past five years. I am very happy for the players," said Oilers coach Weru.
"I don't think anything will change much in the final. We have worked for this for the last 20 weeks."
Related Topics