Menengai Oilers and Mwamba RFC win Kenya Cup matches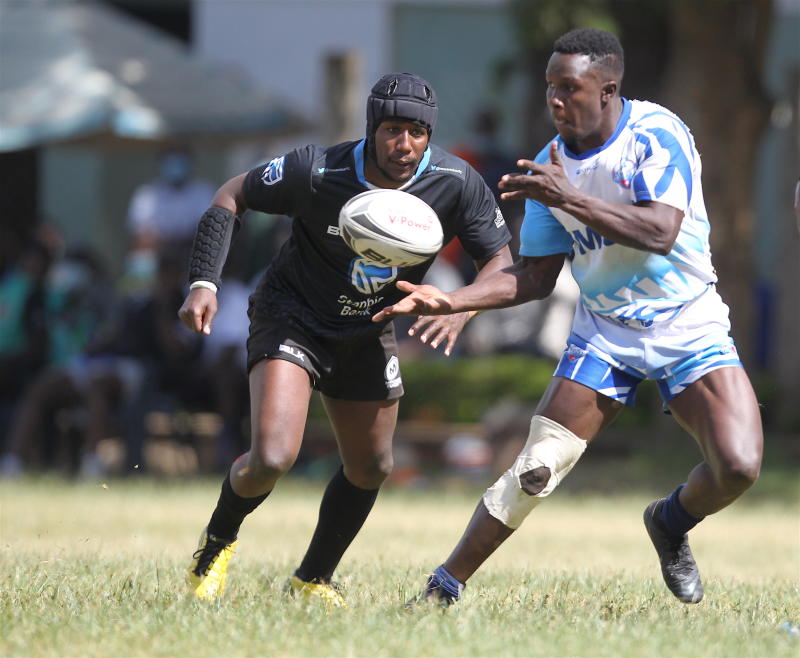 Menengai Oilers and Mwamba benefitted from the complacency of their opponents to win their Kenya Cup league matches at Nakuru Athletic Club over the weekend.
Coming from a long lay-off following the second lockdown, Oilers hammered Masinde Muliro University of Science and Technology(MMUST) 24-10 as Mwamba routed homeboys Nakuru RFC 25-15 at their backyard in a double header at the same venue.
Nakuru RFC Head Coach Felix Oloo said it had disjointed their game and therefore resulted in unfitness on the part of the playing unit.
"We had not gained full fitness by the time of the match but I believe in the subsequent matches, we'll improve," Oloo told The Standard Sports.
Mwamba tactician Kevin Wambua said they had taken advantage of few lapses of their opponents to hammer in more tries that made all the difference.
"It was a tough match but we took advantage of some weaknesses of our opponents to score points, which worked in our favour," he said.
Match wise, Oilers touched down thrice with two conversions and two penalties in the first half.
Mike Kwemoi, Samuel Were and Abdutwalid Wesonga scored the three tries with Wesonga having the two conversions made and the two penalties converted.
Felix Kwamocho and Kevin Abuga replied for the university students.
On their part, Nakuru RFC disappointed their fans when they trailed from the first whistle to the end falling 25-15 to Kevin Wambua's Mwamba RFC.
After scoring an unconverted try by Brian Kimani in the first, Nakuru relaxed their game to allow Charles Kuka to score two penalties for Mwamba who led 6-5 at the break.
A penalty try and a penalty by Fredrick Odongo ensured Nakuru made a comeback, which was short lived when Mwamba scored two quick tries that were converted to take the driving seat again.
The two Mwamba tries were scored by Steve Juma and Humphrey Warui, which were all converted by Kuka.