Pure sweetness as Kabras Sugar maintain top spot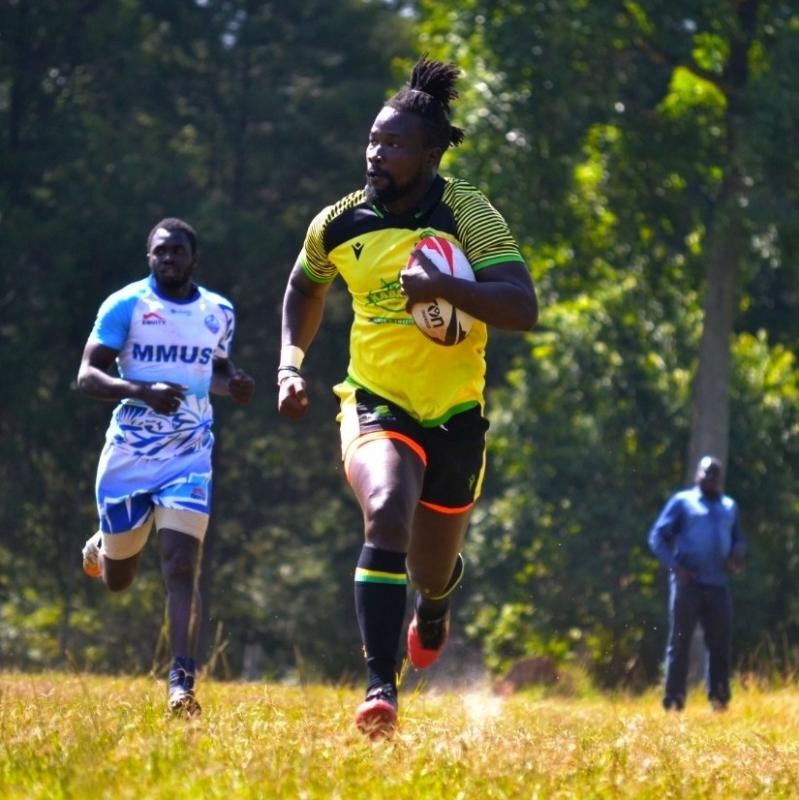 Masinde Muliro captain Abuga believes they still have time to bounce back after difficult start.
Kabras Sugar RFC maintained their lead atop the Kenya Cup standings after registering their second consecutive win over the weekend.
The three-time Kenya Cup finalists defeated league returnees Strathmore Leos 35-9 at Impala Park to consolidate their top of the table status with 10 points, same as defending champions KCB.
The champions, however, had to dig deep and hold off a resilient Kenya Harlequins in a tight match at RFUEA. The bankers won 35-32.
Kabras lead the table thanks to their superior point difference having won 56-0 on the first day and hit Leos 35-9 for a point difference of 82 points.
They are 71 points ahead of KCB, who have been forced to grind out wins in their past two matches against Leos and Quins respectively.
Speaking to Standard Sports, Kabras head coach Mzingaye Nyathi said despite their slow start to their game, he was glad with how the boys responded in the second half.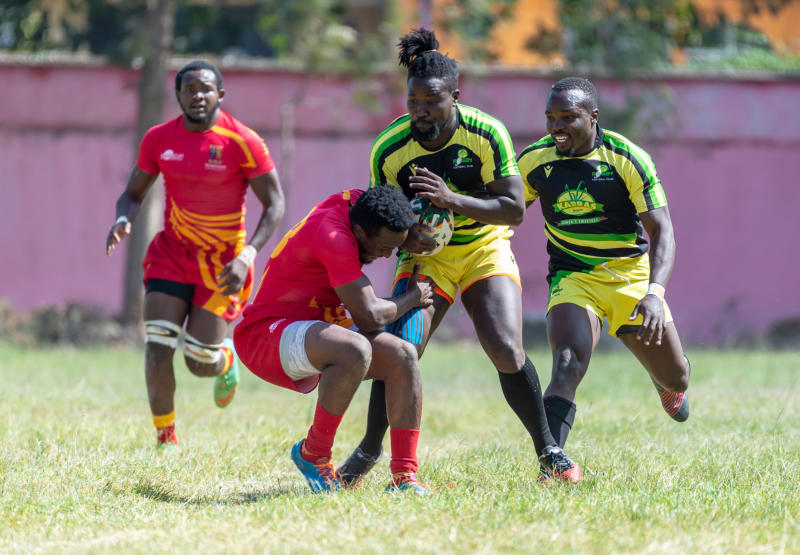 Nyathi believes they are yet to get to their best, but remains optimistic of becoming a much better side.
"We are almost there, but not yet. It's a work in progress. I love the boys' patience during tough times and I believe we are going to witness a very different side when players gel," said the Zimbabwean.
Nyathi, who took over as Kabras Sugar head coach from South African tactician Henley Du Plesis, believes his systems will work for his new side.
"We're a team that is trying to come together after being out of action due to Covid-19 pandemic and I'm sure our system will work out and register consistent results," he said.
Top Fry Nakuru moved to third place on the log with eight points and are yet to pick a bonus point after securing their second win; a 23-10 victory against MMUST
Menengai Oilers dropped from second to fourth after allowing Blak Blad to stage a comeback for a 12-12 draw.
Blak Blad are fifth with three points thanks to a draw and a losing bonus point picked last weekend. Two losing bonus points against KCB leave Kenya Harlequins with one point at position six.
League returnees Strathmore Leos and first-timers Masinde Muliro are last on the log with no points but MMUST captain Kevin Abuga believes they still have a chance to play and win matches despite their poor start.
"We knew it was not going to be easy coming into the league. So far, so good, we have faced very talented and experienced sides. We have improved on our game against Nakuru and we know the victories will start to come," Abuga said.
Meanwhile, the third round of Kenya Cup matches on the weekend of March 13 are likely to see the return of Impala Saracens, Mwamba and Nondescripts.
The teams had said they were unable to adhere to Covid-19 protocols hence missing out on the first two rounds of matches.
Their return will see the format adapted this season of home-and-away changed to a one-off meeting between teams before paving way for the play-offs.