Eric Omondi's Video mocking Manchester United goes viral across the world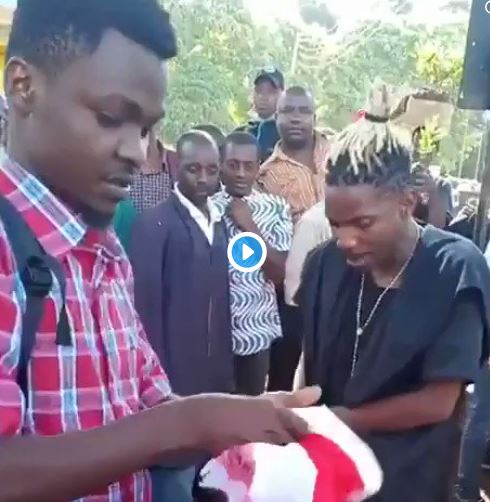 A hilarious video of Eric Omondi mocking Manchester United for their below-par performances this season has left the internet in stitches.
In the footage, the comedian can be seen selling out Manchester City's jersey at Sh500, then reduces the prices for Arsenal, Liverpool and Tottenham jersey.
When he gets to Manchester United jersey, the cheapest outfit, no one showed interest in purchasing them.
He then decides to offers the jersey at a 'throw away price' but instead his customers run away.
Hours after the video was uploaded on May 16, it received over 760,000 views and was hailed by viewers around the world as one of the most popular internet sensations.
To get the latest soccer news, text 'SPORTS' to 22840.
United Xtra and Sport Bible shared the video on their social media sites capturing the attention of more football fans around the world.
United Xtra captioned the video; "Lads, we're being bantered off by our brothers in Africa. Peak times."
"He starts selling City jerseys at Sh500, he then lowers the price for Arsenal and Spurs. He then gets to the lowest price for United and no one wants to buy them. He offers them for free and people run away."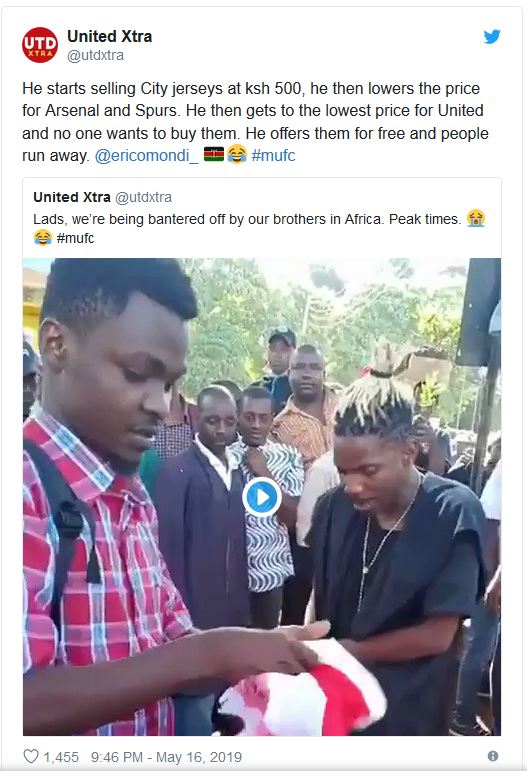 And Sportbible said: This Guy Couldn't Sell a Man United shirt. He couldn't even give them away for free!
The video, however, divided some viewers who did not know Eric Omondi and theorized that the footage was stage-managed.
Of course, Kenyans were quick to explain to them who Eric Omondi was.
Rhodenhizer Simotwo stepped in, saying: "The guy is a renowned Kenyan comedian. He is speaking in Kiswahili. It translates to...
Liverpool: 500
City: 500
Tottenham: 400
Arsenal: 300
Man United: 100... 50... Free
Even for free they don't want a Man-U jersey to the point of running away.
He is also known to be an avid Man-U fan by the way."
For More of This and Other Sports Stories Subscribe to the Standard Epaper
LATEST STORIES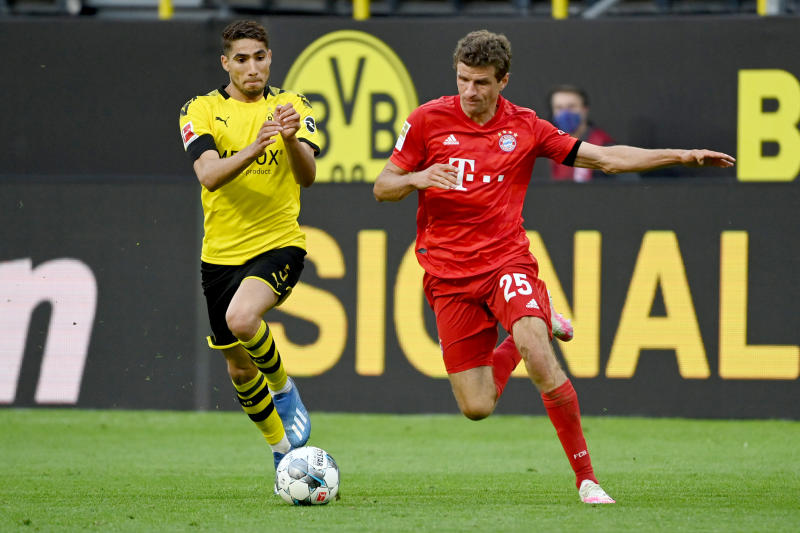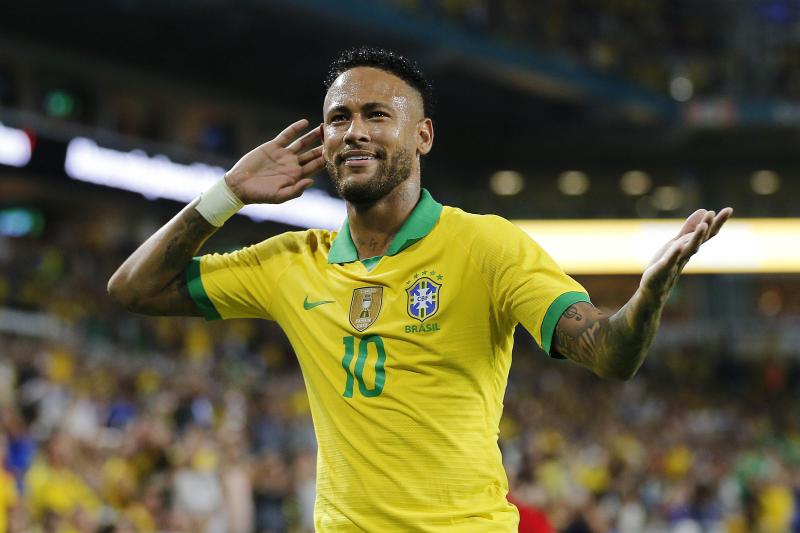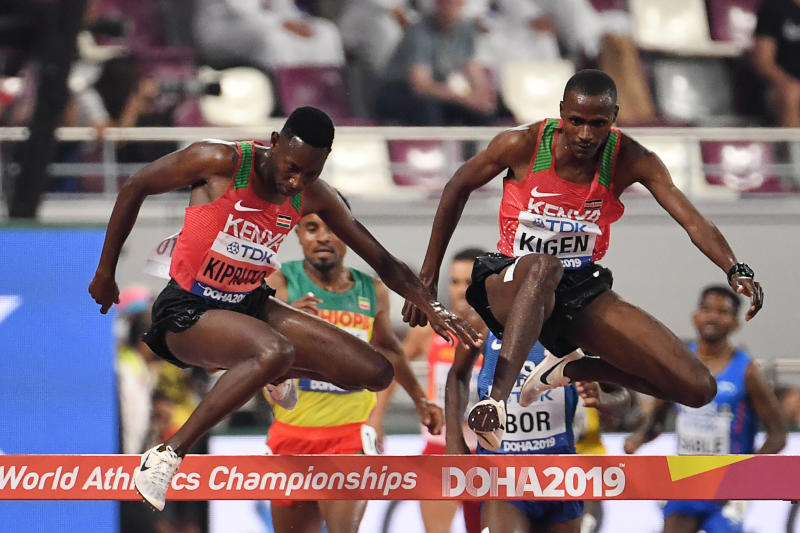 POPULAR HEADLINES