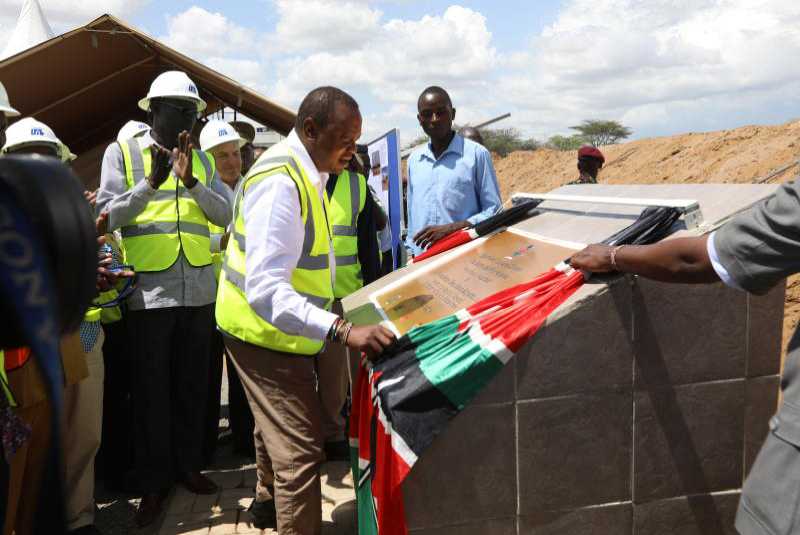 Think of Turkana County and what comes to mind are imprints of emaciated people suffering from pangs of hunger, as a result of drought. For several decades, residents who have depended on livestock for livelihood have often been hit by drought, characterized by need for relief food and extreme poverty.
Hope glittered their door steps in 2012 when 'black gold' (oil) was discovered in Lokichar, a commodity which was viewed as a prospective turning point that would change the face of Turkana.
After suffering long-term development glitch, Turkana has the opportunity to dominate the economic charts of the country.
President Uhuru Kenyatta in 2018 launched the Ngamia Phase one oil drilling and transportation by Tullow Oil Company, giving way to the transportation of 2,000 barrels of crude oil to the coast for exportation. According to Wangechi Muriuki who is the country manager of Invest in Africa, Turkana oil has changed the face of the region.
Wangechi says that despite Turkana being the second largest county after Marsabit, a lot of people have inaccurate information about it. This she says can be tied to historical injustices where the region has been sidelined in development.
Setting businesses
Given the varying logistical requirements for setting up businesses in the country, stakeholders like Wangechi view Turkana as the most favourable environment. At the moment, the county has a Chamber of Commerce which has registered over 3,000 small and medium-sezed businesses so far.
"People need to travel to Turkana County and see or themselves. It is the place to watch," says Ms Muriuki. She attributes the sudden growth of Turkana to the clamor by many investors to put up businesses in the region, adding that Tullow Oil has created a positive impression aiding in investor confidence. Joining the wave are small and medium sized enterprises (SMEs) that are streaming in to benefit from what is likely to be the most sought investment hub in Kenya.
Invest in Africa works closely to nurture the SMEs to give Turkana a face-lift and robust economy. Wangechi says that her organization which trains and enables businesses to access capital on friendlier terms has been able to register over 300 SMEs in Turkana in its pool.
Muriuki adds that businesses registered under the 'African Partner Pool' have series of benefits under the wings of the organization in areas like lobbying for better policies, access to finance and training on how to conduct businesses.
Tullow brought in the IIA-Kenya to foster good relations with the locals and provide them with investment opportunities.
In July 2018, Tullow suspended oil transportation after locals went hostile and blocked the roads paralyzing transport. This Wangechi says affected businesses deeply.
"Most businesses closed down. For instance, those who sell food to the workers had nowhere to sell. It just interfered with everything," she remarks.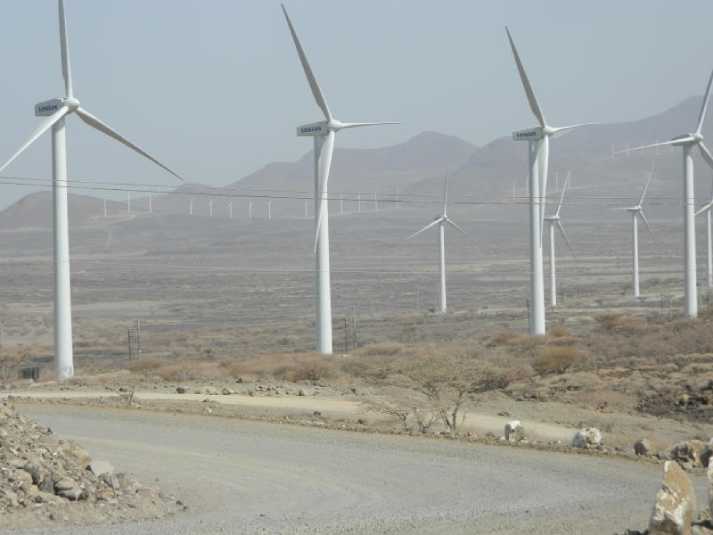 Challenges
Beside the conflict pitting locals against the drilling company Tullow and the government; there are other challenges facing Turkana. The region has not been marketed as one of Kenya's tourist destination. This is attributable to rampant cattle-rustling that has made it insecure. The infrastructure equally falls below expectations.
"Turkana needs an airport of international standards. For a region like this to develop, there is need for better infrastructure," says Wangechi.
Farmers planning to venture in agriculture have to be worried about arid weather. Such will mply that farmers must consider irrigation for better harvest.