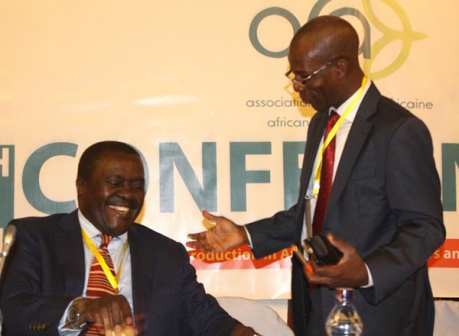 The Government is eyeing an improved slice of the global cotton market with increased production of the crop that is currently at just 10.4 per cent of the country's potential.
Officials said yesterday with support to farmers, better cotton varieties, transparent pricing and irrigation projects, the country can surpass the 1984 peak when production hit 70,000 bales of lint cotton per year.
Interim Head of Fibre Crops Directorate Anthony Muriithi said the country had a potential of 384,500 hactares that can be put under cotton using both rain-fed and irrigation methods.
"The production potential from these hactares is 368,000 bales of lint cotton per year but this is only possible with strengthening of the policy and eliminating market distortions," he said.
Read More
Speaking at a Nairobi hotel during the launch of the 15th Annual Conference of African Cotton Association, Mr Muriithi said the current 40,000 bales were not enough to meet the growing demand in the international market.
Furthermore, the current production is just at 572 kilograms per hectare compared to the world's average of 726 kilograms on the same piece of land.
Agriculture Cabinet Secretary Willy Bett, in a speech delivered by Director of Crop Management Johnson Irungu, said the crop had to be supported more to eliminate poverty and enhance food security.
Currently, about 40,000 smallholder farmers depend on the crop for a living.
"Kenya identifies the crop as important in employment creation too. This is due to a long value chain ranging from cotton production to finished products," said the CS.
The cotton value chain flows from production, ginning, spinning, weaving and garment-making. But at the moment, garment manufacturers are allowed by law to import raw and intermediate materials from other countries and carry out final processing.
With seven operational factories in the country, their machines are just utilised up to 50 per cent with 80 per cent of raw material imported.
This, Mr Bett said, would change through a policy shift where cotton would only be grown in Kenya so that locals benefit in the entire value chain.
"This will be done through checking our cost of production and increasing efficiencies at all parts of the value chain," said the CS, adding that high costs of inputs were making Kenya's cotton uncompetitive in the international markets.
The Government is making a comeback in Bura and Hola irrigation schemes, where 40 per cent of total cotton produced used to come from.
According to Mr Mriithi, foreign investors were being engaged to set up processing factories locally.
The country has 22 ginneries, but only eight are operational and are privately-owned. The utilisation capacity also ranges from a low of 17 per cent to 31 per cent, making the rest of the capacity idle.
New varieties of cotton from Turkey and Israel are also being tested, with hybrid varieties from India and Pakistan also on the Government's radar. This is expected to help settle on high-yielding varieties.
Farmers have in the past complained of low prices and exploitation from middlemen but the introduction of transparency in pricing has seen the price per kilo move from Sh20 in 2005 to Sh42 in 2013.