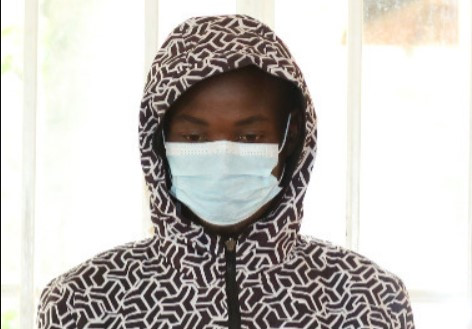 Evans Michori, the prime suspect in the murder of four women in Nakuru's Mawanga estate has been detained for 14 days pending completion of investigations.
Michori, who appeared before Nakuru Senior Principal Magistrate Charles Ndegwa, was arrested last week in Kisii County after a mobile phone he had taken from one of his victims was traced to him.
Court detained him for 14 days to allow detectives to complete their investigations into the murders.
Five others; Dennis Alisiola, Ficky Wanjala, Julius Omondi, Isaac Kinyanjui, and Josphat Simiyu were also arraigned on Tuesday.
According to court documents, the six were linked to the murders of four women in Mawanga area, Nakuru North Sub County that occurred between December 2, 2021, and June 24, 2022.
The five were also detained in police custody for 14 days to allow detectives to complete investigations.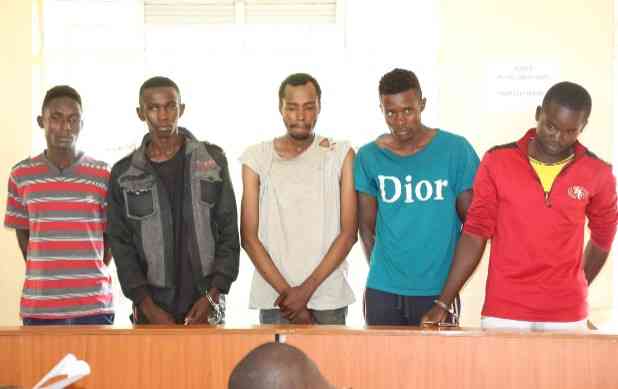 The state in an application filed by Corporal Kennedy Mwachi attached at the DCI offices in Nakuru North, said police will be able to establish more evidence to allow them have a solid case.
According to Mwachi, preliminary investigations linked the six to the above offences.
Mr Mwachi wants Michori detained at Kiuguine Police Station in Nakuru North for 14 working days and the other five detained at various police stations in Nakuru, pending investigations.
"The detectives want the six to be escorted to Rift Valley Provision General Hospital for extraction of DNA samples, profiling, and mental assessment," read the application.
Detectives are said to have vital and crucial information that might likely lead to arrests of other suspects and accomplices.
Mwachi said that since the suspects were arrested late last week, the police need ample time to conclude investigations.
"The suspects have to record their statements, have their fingerprints taken, and be interrogated, among other police procedures," submitted Mwachi.
He said that mobile phones were recovered during the arrests and must be taken to the government chemist for forensic analysis.
The five suspects are said to have been in possession of a motorcycle.
Michori was arrested in Kisii County on June 30, where he had allegedly taken refuge.