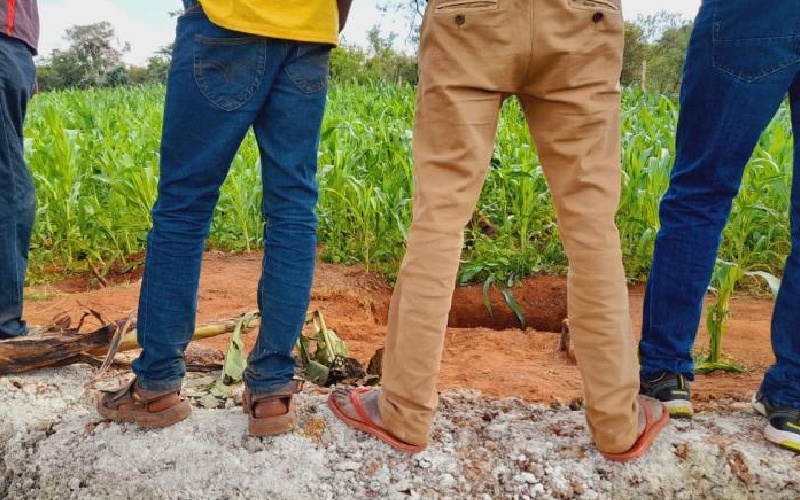 Police have called on the Geology Department in Baringo County to help in an ongoing investigation to establish the type of gas that caused the death of two pit latrine diggers at Toniok village in Koibatek on Thursday.
Area sub-County Police Commander, Joseph Ongaya, said investigations required the help of gas and soil experts.
"The officers who went to the scene have complained of a strong pungent smell. We are not sure what killed the two people and investigations are needed, because their death was mysterious," said Mr Ongaya.
He said unless action is taken and the soil samples analysed, the people of Toniok will remain in danger.
"We have to make sure that the area is safe for residents," said Mr Ongaya in an interview.
Environmental expert Dominic Kiptore told The Saturday Standard that the soil in the village was discharging a dangerous gas. Mr Kiptore, who visited the area, said he immediately started experiencing headaches and dizziness.
"I spoke to the villagers and most complained of headache. We suspect the gas emitted from the soil could be the cause of the sickness," said Mr Kiptore.
"Further survey and test will give us the accurate conclusion, but in my opinion, the gas emitted could be Hydrogen Sulfide," he added.