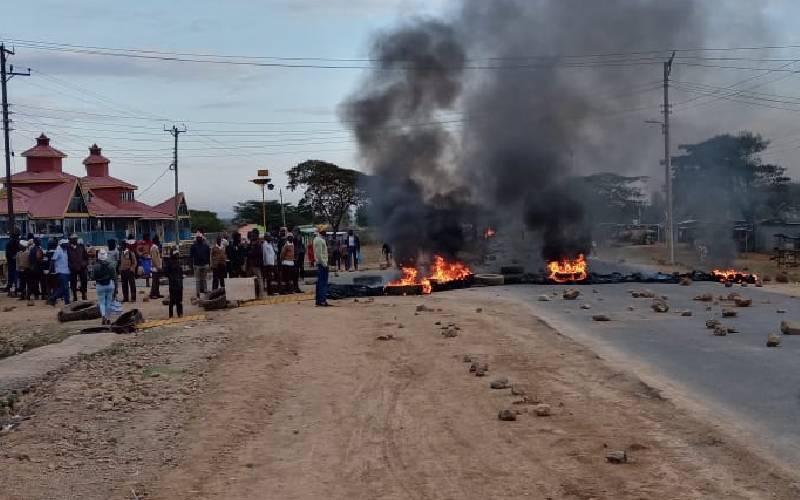 A section of the Eldama Ravine – Nakuru road was on Tuesday morning blocked by protestors over increased crime.
The protestors from Kambi ya Moto area took to the streets to raise concerns over what they termed a rise in cases of insecurity and shortage of water.
At the Kipsyenan junction, they placed boulders on the road and lit bonfires blocking the Eldama Ravine -Mogotio Road.
Joshua Mrefu, one of the residents said they have been frustrated over increased criminal activities over the past weeks.
He told The Standard on phone interview that over 10 shops had been broken into over the last three days.
Mr Mrefu said that the criminals targeted shops constructed with iron sheets.
"They have been cutting the sheets with scissors and robbing shops. They have also been attacking locals, injuring some while killing some," he said.
William Kiplagat said that locals also demonstrated over shortage of water.
The locals blame flower farms and those doing irrigation farming for diverting water sourced from Molo River.
"There is no water in many areas within Rongai, Mogotio and Ravine," he said.