Coming soon: Major showdowns in Central Rift as former MPs stage comebacks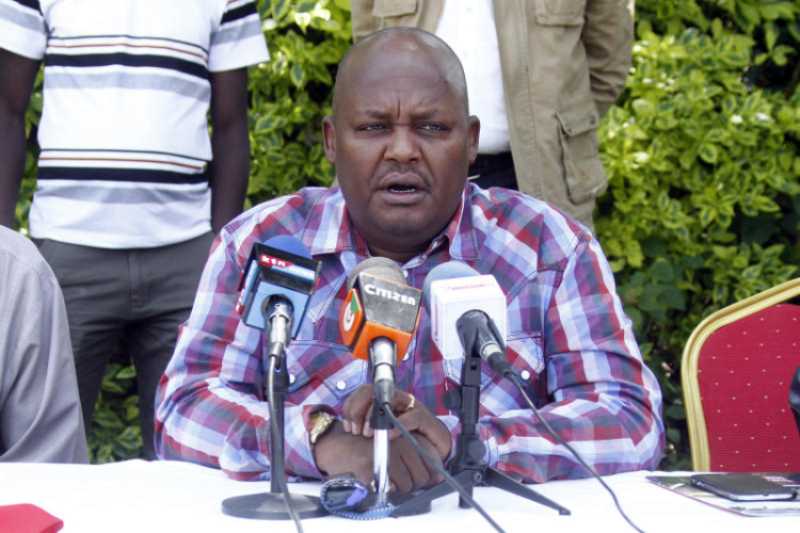 A host of former MPs in Central Rift counties are seeking to make a comeback to the political scene after spending years in the cold triggering off a tough battle for most first-term legislators.
In Nakuru County, a gruelling battle is set to be witnessed among most incumbent MPs as their predecessors declare interest in the seats.
Njoro MP Charity Kathambi, who is leaning towards UDA and serving her first term in Parliament, will battle it out with Joseph Kiuna whom she unseated in 2017.
Kiuna joined parliament in 2007 when he was elected as Molo MP. He was in 2013 elected as Njoro MP when Njoro Constituency was created by splitting Molo into two.
Although the MP, who is a close ally of President Uhuru Kenyatta, is yet to announce his political vehicle, he declared his candidature for the seat on January 7.
Former Molo MP Jacob Macharia, who served the Constituency between 2013 and 2017, is also eyeing to recapture the seat.
Macharia was last year received into UDA by DP Ruto, who in December, toured the Constituency hosted by the incumbent MP Kuria Kimani.
Although Kuria has been non-committal on his political party, the first-time MP has been gravitating towards UDA with those close to him saying he was making calculated moves.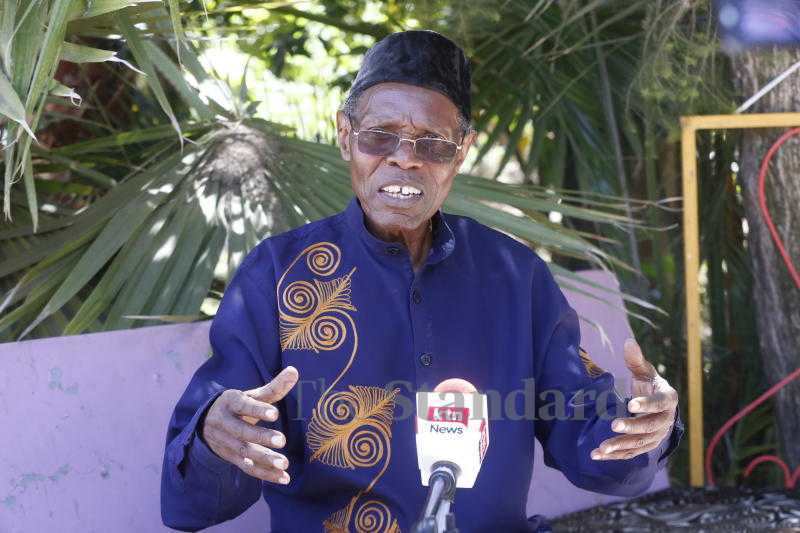 Former Subukia MP Koigi Wa Wamwere will be making his second attempt to clinch the Nakuru senatorial seat. The veteran politician unsuccessfully sought a nomination ticket for Jubilee Party in 2017.
"The country has been eaten by corruption. Kenya needs a strong Senate. I will be vying for the senate seat in Nakuru on an ODM ticket to fight for the counties and the country," said Koigi.
Former Gilgil MP Mathenge Ndiritu, who lost the seat to Martha Wangari in 2017, is also set to make a comeback.
The former MP, who could not be reached for comment, has been running online campaigns but is yet to declare the party on which he will vie for the seat.
David Manyara, who was elected Nakuru Town MP in 1997 for one term, has announced his bid for the Nakuru Town East Constituency which was established by splitting the former into two.
In 2017, Manyara was appointed Jubilee Party Nakuru branch chairman and resigned from the post last year.
"I will be on the ballot for the Nakuru Town East MP seat. I will pick a party among those affiliated to Azimio la Umoja,"
Manyara told The Standard.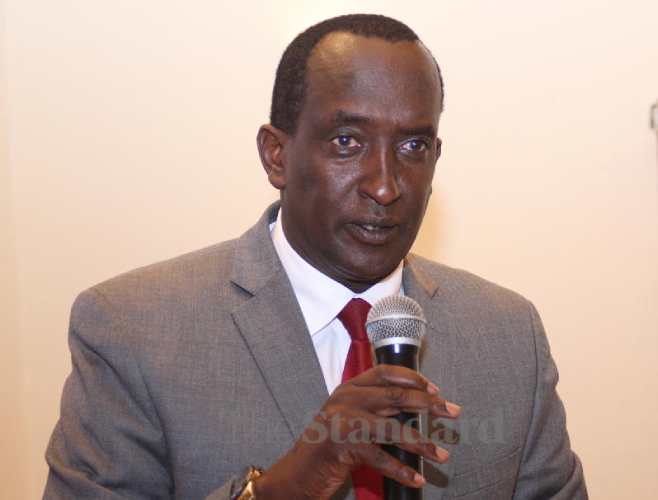 Zakayo Cheruiyot, the former Kuresoi South MP ditched Chama Cha Mashinani (CCM) where he was the deputy party leader for UDA.
Announcing his defection, Cheruiyot who joined DP Ruto's entourage in the area in December said that he will seek reelection on a UDA ticket. He lost the seat in 2017 to Joseph Tanui who vied on a Jubilee party ticket.
Kenya's High Commissioner to Namibia Benjamin Langat will be seeking to recapture the Ainamoi parliamentary seat which he vacated in 2017 and is currently held by Sylvanus Maritim.
Langat unsuccessfully vied for Kericho governorship in 2017 after losing to outgoing Governor Paul Chepkwony who is currently serving his final term in office in the Jubilee party primaries.
"My duties as a High Commissioner are coming to an end. I will be back on the political scene. I will be on the race to recapture the Ainamoi Parliament seat," Langat told The Standard.
Deputy President William Ruto who held a political rally in the county on Monday welcomed Langat to UDA.
"I intended to vie for governorship but after consulting the constituents, they convinced me to drop that bid and vie for Kipkelion West parliamentary seat which I held for two terms in the past," said Langat.
Margerer Langat, who served as the larger Kipkelion MP between 2008 and 2013 is seeking to revive his political career in the coming polls.
Margerer and his 2013 successor Jackson Rop are both seeking the Kipkelion West parliamentary seat whose incumbent MP Hillary Koskei is also seeking reelection.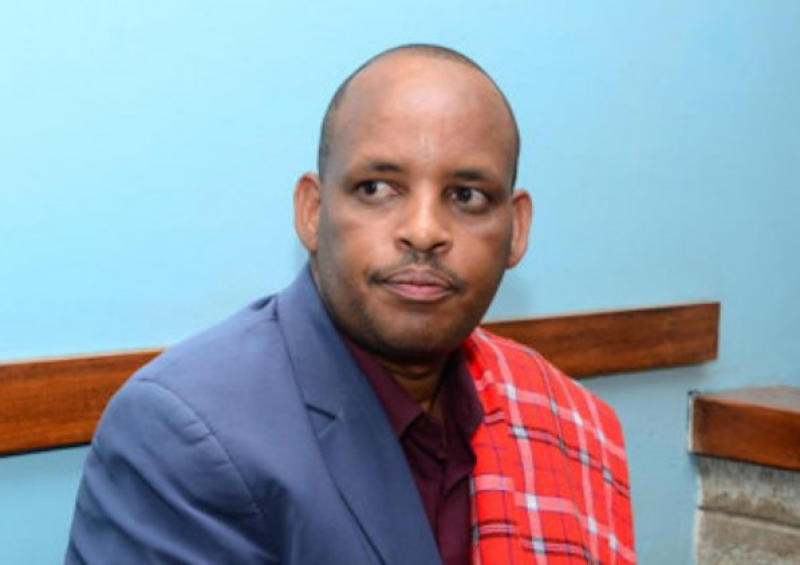 "After my exit from the office, development projects in Kipkelion West Constituency stalled and that is why the electorate asked me to run once more pledging that they will give me a second chance," said Rop.
Former Bureti MP Leonard Sang who served the constituency for a term until 2017 is gearing to wrestle the seat from the current occupant Japhet Mutai.
In Soin Sigowet Constituency Justice Kemei who was Jubilee Party's candidate in 2017 lost the seat to Kisengeret Koros, an independent candidate. Mr Kemei has announced his 2022 candidature.
Former two-term Kipkelion MP and Moi-era assistant minister for Commerce, Bishop Daniel Tanui will be trying his luck against the Kipkelion East incumbent MP Mr Joseph Limo.
In Nyandarua County, former MPs are seeking to make a comeback on a UDA ticket with the party's nomination already crowded.
Former Kinangop MP Stephen Mburu will face among others the incumbent Zachary Kwenya who was elected on Jubilee ticket in 2017.
Former Kipipiri MP Wanjiku Muhia (2013-2017) has announced that she will vie for the seat currently held by National Assembly Majority Leader Amos Kimunya
John Waiganjo, the former Ol Joro Orok MP will be seeking to unseat the incumbent Michael Muchira. In the neighbouring Ndaragwa Constituency, the incumbent Jeremiah Kioni will face off with his predecessor Francis Waweru.
In Laikipia County, former Agriculture Cabinet Secretary Mwangi Kiunjuri has announced his bid for Laikipia East seat which he held between 2002 and 2013. The incumbent Amin Deddy Mohamed is also seeking to retain it.
Former Laikipia North MP Mathew Lempurkel is aiming at making a comeback against the current MP Sarah Korere who trounced him in the 2017 general election.
Wachira Karani who was Laikipia West MP for a term until 2017 has also jumped ship to UDA in an attempt to oust the incumbent Patrick Mariru who is also serving his first term in Parliament.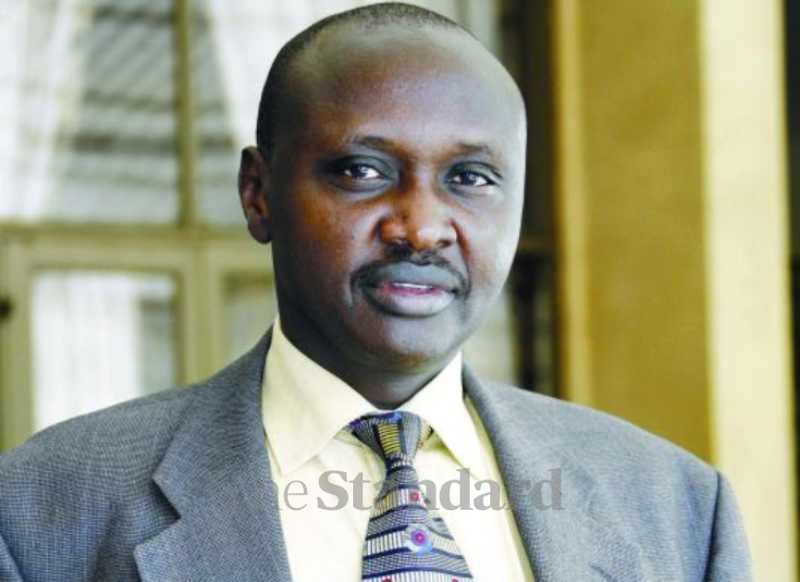 Labour Chief Administrative Secretary Patrick Ole Ntutu who was previously the Narok West MP has his eyes on the Narok gubernatorial seat. In 2017 he unsuccessfully vied for Narok governorship against the outgoing county chief Samuel Tunai.
Chama Cha Mashinani Party leader Isaac Ruto who is former Bomet Governor and MP for Chepalungu is seeking a second term as the county chief.
Ruto lost the governor seat to the late Joyce Laboso who was succeeded by his deputy Hillary Barchok. Barchok is also seeking to retain the seat in the coming polls.
Former Bomet Woman Representative Cecilia Ngetich is also seeking to make a comeback and has announced that she will vie for Sotik parliamentary seat. She lost to Joyce Korir in 2017 and will face the incumbent Dominic Koskei.
Sammy Koech who lost Konoin parliamentary seat to Brighton Yegon will also be out to try his luck.
Paul Bii from Chepalungu narrowly lost his seat to Chama Cha Mashinani's Gideon Koskei in 2017 has also thrown his hat back in the ring.
Bernard Bett, the former Bomet East MP lost the seat to Beatrice Kones and has vowed to recapture it in the coming polls.
In Baringo County, Sammy Mwaita, the former Baringo Central MP wants the seat back after losing it in 2017 to first-timer Joshua Kandie.
In Mogotio Constituency, veteran politician Hellen Sambili has vowed to oust Daniel Tuitoek who trounced her in the last polls.
Former Tiaty MP Asman Kamama who lost to Kanu's William Kamket is seeking to make a comeback. Musa Sirma of Eldama Ravine is set to battle for the seat against the incumbent Moses Lessonet.
University of Kabianga Political Science and Public Administration lecturer Joel Soi noted that the former MPs have their chance of recapturing their seats if they rebrand themselves well.
"Some of them still enjoy some support in their respective constituencies from their loyal supporters. There are also
Former MPs and the seats they want
Zakayo Cheruiyot-Kuresoi South
David Manyara-Nakuru East
Mathenge Ndiritu-Naivasha
Koigi Wa Wamwere-Nakuru Senate
Jacob Macharia-Molo
Joseph Kiuna-Njoro
Bishop Daniel Tanui-Kipkelion East
Justice Kemei-Soin Sigowet
Leonard Sang-Bureti
Margerer Langat-Kipkelion West
Jackson Rop-Kipkelion West
Benjamin Langat-Ainamoi
Patrick Ole Ntutu-Narok Governorship
Wachira Karani-Laikipia West
Mathew Lempurkel-Laikipia North
Mwangi Kiunjuri-Laikipia East
John Waiganjo-Ol Joro Orok
Wanjiku Muhia-Kipipiri
Stephen Mburu-Kinangop