How Jawatho killer brew shattered Dubai dream for Solomon Chege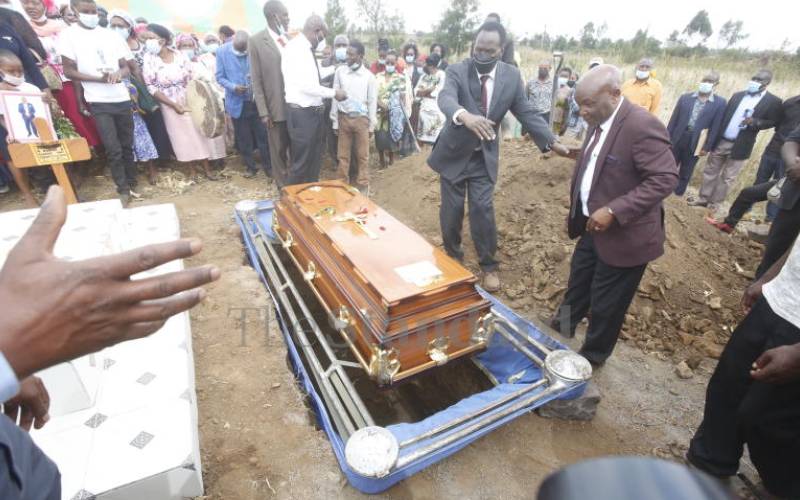 The third victim of the killer brew in Jawatho Estate, Njoro, was buried on Monday.
The details have emerged that the victims took the brew while bidding him goodbye for a trip to Dubai.
Solomon Chege, 41, was buried at his parents home in Piave village following his untimely death at the Nakuru Level Five Hospital, where he had been rushed for treatment.
He was one of the seven people who died after consuming poisoned brew.
Emotions ran high as his siblings and friends paid their last respects at a grave next to those of his two parents.
Mary Wangari, his elder sister, revealed her last conversation with her late brother, who succumbed to multiple organ failure on December 5 after consuming illicit liquor.
"He was at my place in Nairobi on December 3 while I was in Mombasa. I told him his travel documents to Dubai were ready. I had secured a job for him in Dubai," said Wangari.
Chege collected his personal effects and travelled to Nakuru. He was to travel to Dubai on December 8.
"On December 4, he met his friends in Njoro and informed them of his journey. They held a farewell party, where they took liquor which was reportedly poisoned," said Wangari.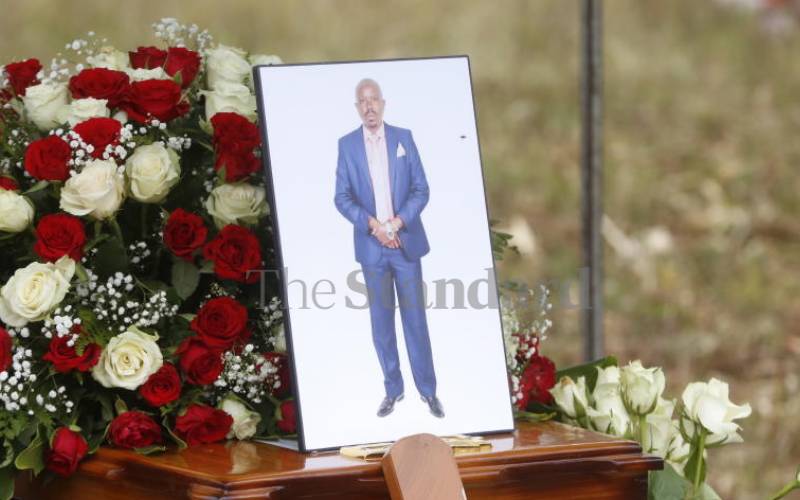 She explained that they were to meet in Nairobi on December 6, only for her to receive a call from her siblings informing her that Chege had fallen ill.
"He complained of stomach pains and a fever which prompted my brothers to rush him to Njoro Hospital. He was referred to Nakuru Level Five Hospital where he died," said Wangari.
"I am yet to come to terms with the death of my brother. He had a bright future ahead of him. He travelled widely, and this trip would have propelled him to a new phase in his life," added Wangari.
Chege's uncle, Evans Thuku, said a post mortem conducted on the body revealed that Chege had suffered multiple organ failures that led to his death.
"The report indicated that his small intestines had been extensively damaged, and his liver and kidneys failed. The pathologist said the damage had been caused by a substance he had drunk," said Thuku.
He regretted that Chege, who had parted ways with his wife years ago, had left behind two young daughters.
The family are neighbours to Joseph Karanja, 61, who also died after allegedly consuming the illicit brew and was buried two days ago.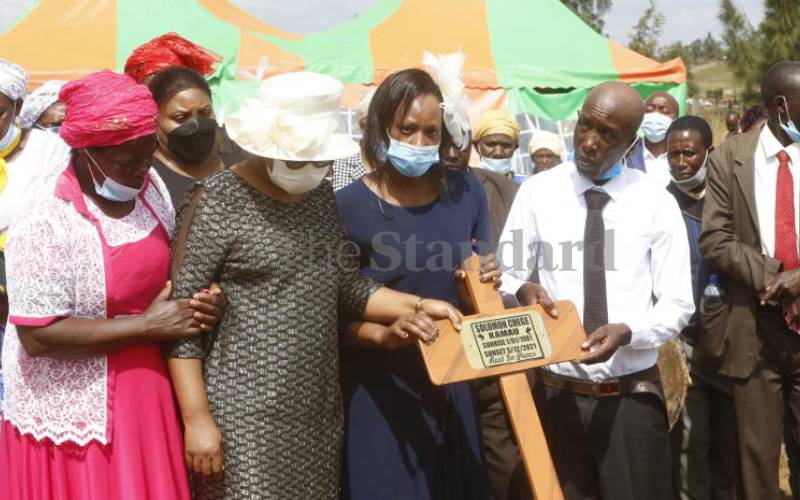 Karanja's brother Francis Ngugi explained that he had rescued him from the illicit liquor dens a year ago and helped him construct a house at their farm.
He said Karanja was brought home by unknown people on a bodaboda.
"He was left at the gate and staggered his way to the house. I checked on him on Sunday morning, and he was weak. He said he would go to the hospital the next day. His condition deteriorated hours later," he added.
Isaac Gitigi, an elder, called on the government to intensify the crackdown on the illicit brews menace in this area.