Bomet scouts markets for tea, dairy products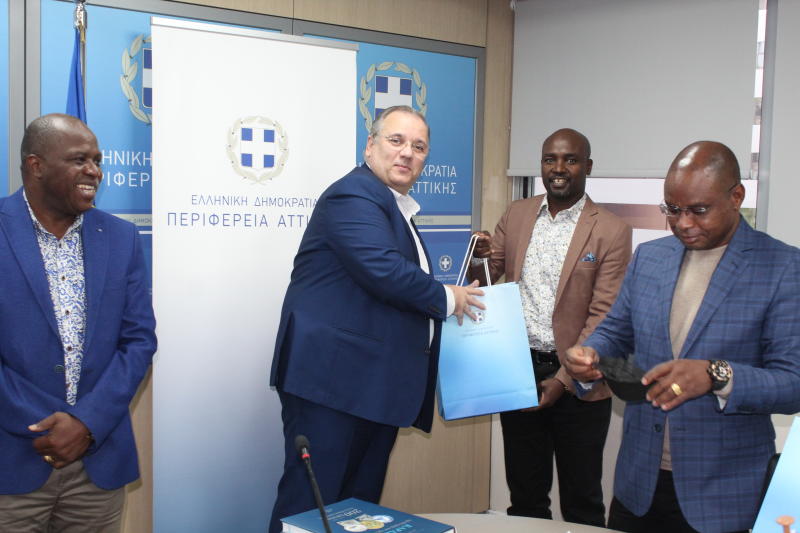 Bomet is scouting for value addition and a ready market for its farm produce.
The county government is in talks with Greece to offer value addition for its black and orthodox tea, as well as dairy products.
Bomet Governor Hillary Barchok, who has concluded an official visit to Greece, said the county was about to ink a partnership deal that would benefit local farmers.
This was after he held bilateral talks with Governor Panayiotis Nikas (Peloponnese region) and Deputy Governors; Giorgios Vlachos (Attica region), Fokion Zaimis (Western Greece), Theodoros Veroutis (Lakonia) and the mayor of Pyrgos Elis City Panagiotis Antonakopoulus in separate meetings.
With value addition, he said Bomet farmers would tap into Greece's potential and agricultural sector, which contributes 4 per cent of the country's Gross Domestic Product.
The devolved unit is banking on its rich agricultural lands - 55,000ha of the tea plantation - to increase productivity.
The announcement comes in the backdrop of the clamour for the expansion of market fronts for tea farmers. The recent direct market sale of Bomet tea was to Iran, where the first consignment of 84 tonnes was sold for Sh27 million.
The efforts by Barchok have attracted interest from the government, with a recent visit to the county by Tea Board of Kenya officials.
This has seen the Tea Board, in conjunction with the Tea industry in Iran, organise a trade mission to the Islamic country this month.
The county boss said Bomet could export 100 million kilogrammes, with Black CTC and Orthodox tea on high demand - both in local and foreign markets.
Tea is grown in 18 of the 25 wards in Bomet. Up to 16 processing factories produce more than 350,000 tonnes of black tea every year.
The crop contributes 14 per cent of total tea production in Kenya, and is a source of income to more than 100,000 employees. It generates over Sh9 billion annually.
Greece is a hot drinks market, fetching over Sh5 trillion in black and green tea; and mate. They are sold in tea bags or as loose-leaf tea.
It is projected that Greece will reap $5,140 million (Sh5.76 trillion) by 2025. Bomet is also seeking to sell its tea produce to Eurasian Economic Union, whose market has not fully been exploited by the Kenya Tea Development Agency, despite traditional markets being saturated.