Family demands answers after death of Nandi school's student
RIFT VALLEY
By Titus Too | Nov 5th 2021 | 4 min read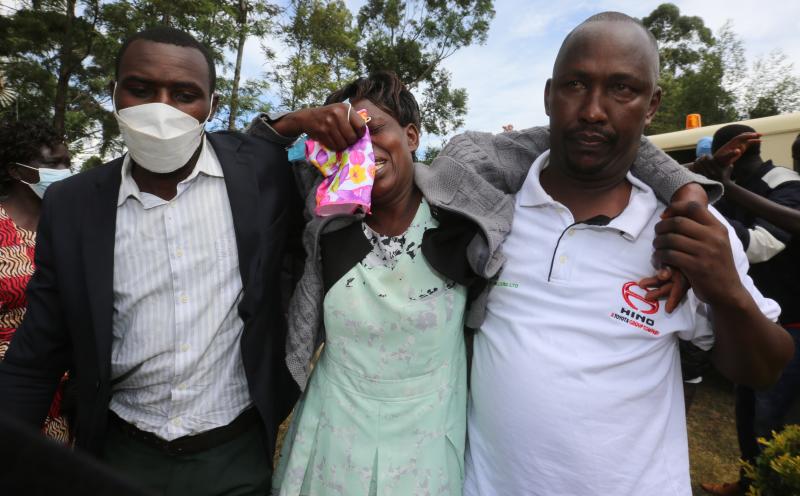 Parents of a student at St Teresa of Avila Secondary School in Ndalat, Nandi County, have called for investigations into her death.
Beryl Jerop, 16, died on October 24, reportedly while at school.
Jerop was living with her grandparents at their Sergoit River farm in Itigo, near the University of Eldoret, in Uasin Gishu County.
Her parents, David Kipyego and Ruth Jeruto, who spoke from their home at Emgwen, Kapkoi, near Burnt Forest, claimed they were not informed of Jerop's sickness.
However, Jerop's uncle Thomas Too said he was called at around 11am on the Sunday the girl is said to have died and informed that she was sick.
"I sought to know when the sickness started, but the caller asked me to hurry up, as she had fainted. On my way to the school, I called her parents and asked them to meet me at the hospital. But I received another call from school and asked to go to Moi Teaching and Referral Hospital (MTRH) mortuary," Too told The Standard.
He said teachers told them that Jerop had been sick from Saturday and died on Sunday.
"After speaking with the teachers who had come to condole with us, I went to the mortuary. Jerop's body was still in her nightdress. She had been booked in as having come from Ndalat, but the name of her school was nowhere in her details. Nothing more was said about her," Too said.
Her parents said the school should have informed them of Jerop's illness before she died. Ms Jeruto accused the school management of negligence and asked the Ministry of Education to ensure thorough investigations into her death.
"We went only to find our daughter's body in the mortuary. We had received the devastating news of her death from our other daughter," said Ms Jeruto.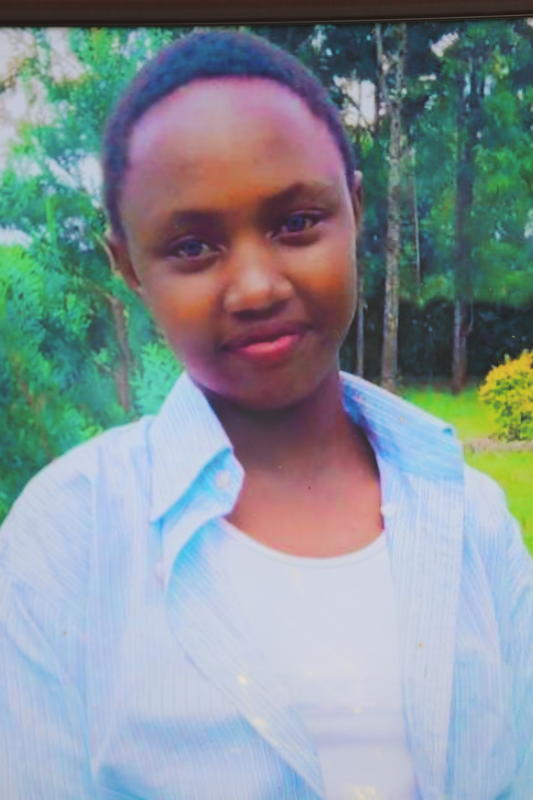 She added: "One of my children, who is in college, called informing me of Jerop's death. I was shocked. I was surprised because she was fine when I took her back to school after the short holiday recently."
Jeruto said teachers told her Jerop had been on medication. "The teachers appeared not to know when my daughter died. Her body, at the mortuary, had been marked unknown. I would have expected the body to bear her name and indicate that she was a student at St Teresa of Avila Secondary School in Ndalat, Nandi. We want justice. We are calling for the investigating agencies to make every effort and unravel the mystery around Jerop's death," Jeruto said.
"We have been told she had complained of a headache. We have learnt that she even asked her colleagues to tie her head with a piece of cloth because the headache was too much."
On Wednesday, principal Margaret Liaram said Jerop was attended to by a nurse at the school when she fell ill.
Liaram said the girl became weaker on the Sunday she died.
She said Jerop continued to use some drugs she returned with after half-term. "The nurse in charge was monitoring her, but on October 24, she complained of being weak. An ambulance was called. The police were also called. Jerop was confirmed dead in hospital," Liaram said.
Richard Keino and Everlyne Keino, who had been living with Jerop, sought to know what transpired.
Kabiyet OCPD Jamleck Ngaruiya said the principal called to inform them that a student at the school was unconscious. "We immediately set out to go to the school. There was also an ambulance from kabiyet. The police later took the body to MTRH mortuary," said Ngaruiya.
Fr Raphael Obondo, Education Secretary of Catholic Diocese of Eldoret, under which St Teresa of Avila Ndalat falls, said: "As a diocese, we regret the death. It is painful, and we express our condolences to the parents. According to information we received from the school, the girl had been on medication. When other students went to church on the Sunday she died, she remained behind. When the rest of the students came back from church, Jerop was unconscious and an ambulance was called."
Jerop was buried at her parents' home last Wednesday.
A postmortem report, signed by Dr Macharia B M, indicated the cause of death as bacterial meningitis.