Multi agency team to help foster peace in troubled Laikipia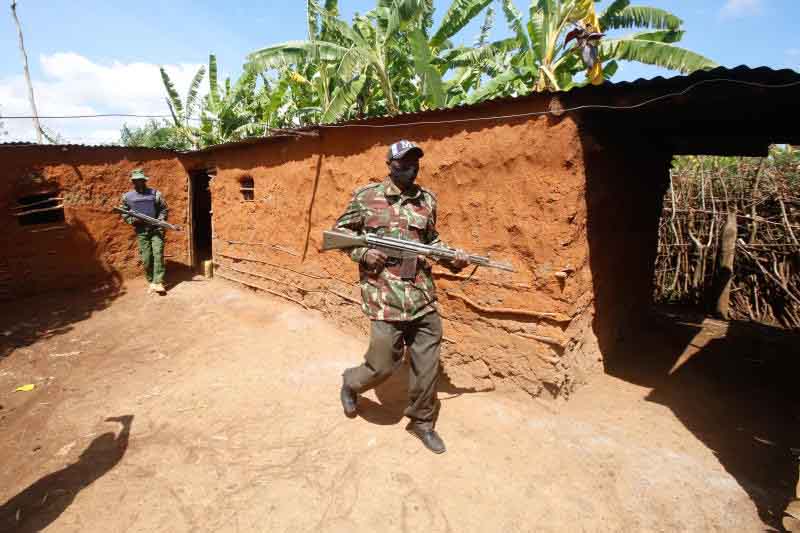 The government has launched a peace sensitisation campaign in the troubled Laikipia County.
The multi-agency team comprising security officers led by County Commissioner Joseph Kanyiri was unveiled yesterday at Lonyiek town in Laikipia North. The campaign will see security officers work with residents to provide a lasting solution to the insecurity in the area.
In the last three months, 16 people, among them five police officers, have lost their lives in the hands of bandits.
Over 1,000 animals have also been stolen from the villages bordering Baringo County.
The team is set to reach out to all communities that have been experiencing conflict in the recent past.
"We are now set to seek a lasting solution to this matter. We have selected community leaders to work with so that we end this issue once and for all. Political leaders will also be involved," said Kanyiri.
He said that this was to encourage them to embrace one another and also to sensitise them on the importance of peaceful coexistence between different communities through respect for the rule of law.
"We have to tackle both hard and soft solutions that have led to the killings of our innocent people. That is why we have to bring everyone on board," he noted.
Kanyiri noted that the officials underscored the need for residents to provide credible information in addressing issues affecting them.