Laikipia ranchers still complain of invasion by herders, seek State intervention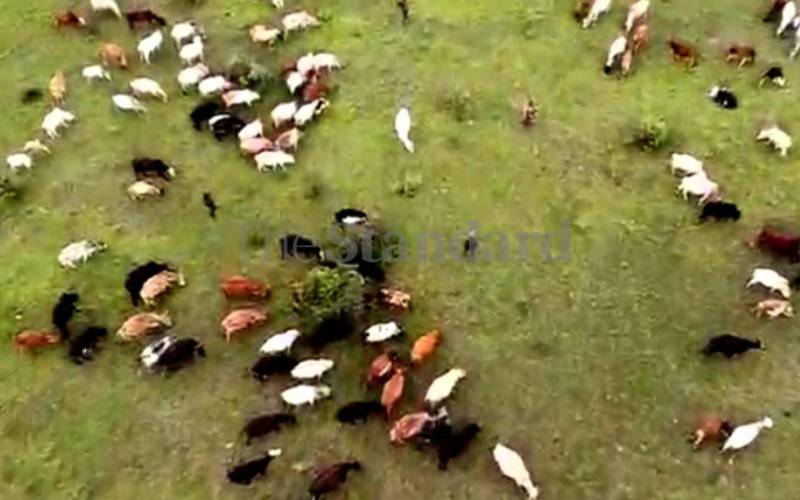 As the State intensifies the security operation to flush out illegal herders and bandits in Laikipia County, conservationists and ranchers are crying foul saying a number still roam their properties.
They claim the illegal grazers are still flocking their farms. Eight people have been killed and 400 displaced from their homes in the last one month.
At the Jennings farm in Rumuruti, herders have driven thousands of livestock to graze on the land without the owner's permission.
Lucy Jennings, the ranch's owner, yesterday said she had sought government's intervention in vain.
"I even have a court order from the Nanyuki law courts dated July 26," said Ms Jennings, adding that efforts to fence off her farm early this year were also futile. "They have been destroying posts."
Her ranch borders Marura village, occupied by small-scale farmers. Other ranches invaded by herders include Laikipia Nature and Conservancy, Mugie, Suiyan and Ol Jogi.
On Tuesday, two people were injured when farmers engaged pastoralists in running battles.
Laikipia West Deputy Commissioner Hezron Nyamberi said the operation would be extended.
Meanwhile, Presbyterian Church of East Africa Moderator of the General Assembly Thegu Mutahi and Ol-Moran Catholic church Parish priest James Giacomo have commended government for efforts to return normalcy in the area.
They urged the government to be proactive in tackling such issues that threaten security of Kenyans.