Demand for houses still very high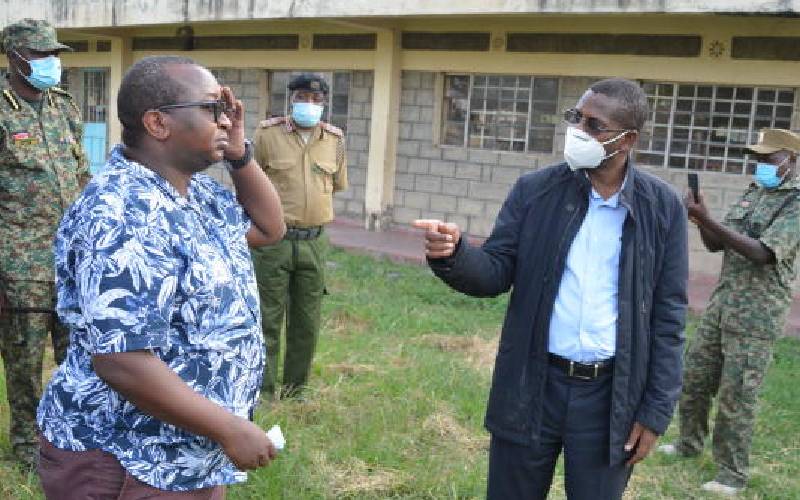 Kenya is yet to meet the rising demand for housing in urban areas according to the State Department for Housing.
The country requires over 300,000 units every year in a bid to address the demand.
Speaking in Nakuru county yesterday, Mr Antony Ng'ang'a, the Deputy Director Housing Department, said failure to meet the shortage is likely to witness an increase in the number of informal settlements in urban areas caused by rural-urban migration.
Mr Ng'ang'a said the demand for housing in the country outstripped the current units produced every year, adding that the government was keen to address this through the construction of affordable houses in major towns. "We are on course in the construction of the affordable houses which will partially address the rising demand," he said.
Speaking in Olkaria Naivasha during a tree planting exercise ahead of the international day, he identified lack of affordable land and emergence of slums as the major challenges the country faced.
"Since devolution came in we have however seen the number of persons migrating from rural to urban centers drop thus reducing the pressure on housing," he said.
Nakuru County Director of Housing Bernard Maina said that they were currently constructing 605 units in Bondeni.
According to him, the affordable houses would be ready in 18 months with civil servants set to be the first beneficiaries.
"The county has acquired land near Naivasha prison where we plan to construct another 2,000 units as part of addressing the housing needs," he said.
Maina added that the county had over 100 acres where dilapidated houses belonging to the defunct municipal councils making it hard to start fresh projects.
Kengen Acting Director of Geothermal Development Pekesa Mangi said that the region had been chosen to host the global event due to its commitment to producing clean energy.
He said that they were working closely with the State Department of Housing through the provision of clean and environmentally friendly energy. "Kengen is committed to producing clean energy that is free from carbon emission as part of making cities and towns better places to live in," he said.
Others who spoke were Elizabeth Mung'ura from the National Co-operative Housing union who noted that they were working on various projects across the country meant to give civil servants affordable houses.