Villagers mourn death of old-time funeral ceremonies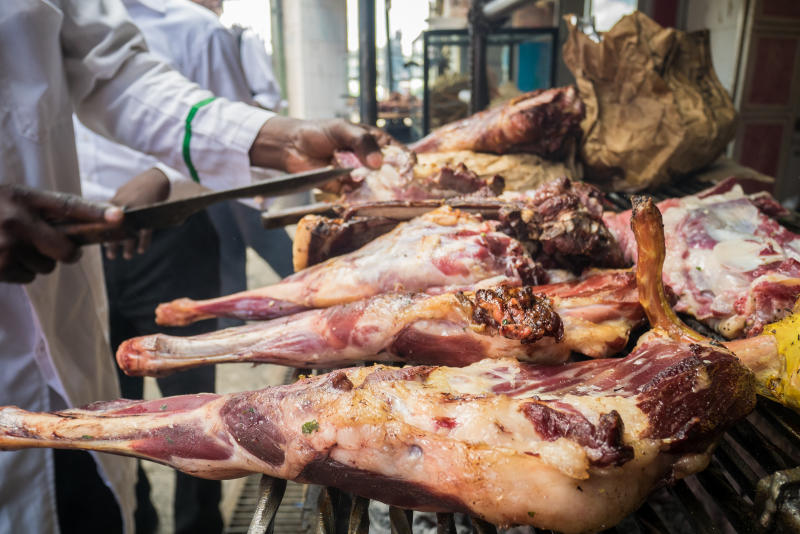 Before the outbreak of Covid-19, a funeral in the village was one of the social gatherings one wouldn't dare to miss.
Villagers would inquire and mark the funeral date on the calendar, especially if it involved a prominent person in the village, so that come the interment day, none of them would be left behind.
And if you thought villagers would be trooping to the homestead to pay their last respects to the deceased, you are mistaken.
Most of the villagers would flock to the homestead for no other reason but to feast.
"If the fellow (deceased) had bulls, goats and sheep, we got to eat them. God knows they were left behind to sustain us as we mourn," a villager would say.
And true to their words, some of them would leave the venue only after village dogs had no more bones left to chew. But now villagers are cursing strict Covid-19 protocols, especially the ban on eating at funerals.
"The good old days are gone. Nowadays when you go to a funeral you will see a cow chewing curd while you are chewing gum due to hunger," a Kericho resident said.
The other rule limiting the number of mourners who can attend a funeral has also put an end to village tourism.
"We can't go around the villages anymore. How will we even know how the rich people live, or get to sit on their sofa sets when they die?
"Death used to give us a free pass to the homes of the rich to see for ourselves how they lived," a Kisumu resident was heard saying. Worse is when there is no viewing of the body for one reason or another.
"How would we know that we have buried the right person? We need to know whether the deceased died in pain or smiling. It is not a funeral until you see the body," someone was overheard saying.
But the same Covid-19 burial protocols are a godsend for mean family members, relatives, and friends who have been saved the hefty costs of feeding mourners who come to funerals only to eat and drink.
And speaking of death, rest in power Earl Simmons aka DMX, rap died with you. All the rappers you left behind know nothing but the butt.